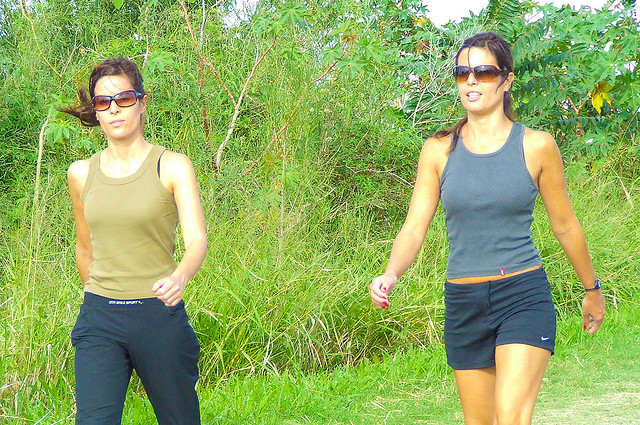 What should I do for cardio? I'm glad you asked!
You see, cardio training is one of those things that everyone needs, but most people don't really like doing. Plus, there's been a lot of controversy in recent years over what kind of cardio is best – or if we should be doing any cardio training at all. Fortunately, those people who base their decisions on ancient training wisdom and practices, experience, and science have known all along that cardio training should be a priority for most of us – regardless of what the mainstream media and fitness cults are telling us.
So, what's the best way to do cardio? And is there an ultimate training program? Well, regardless of what you choose to do, the main things to focus on are:
a) getting some cardiovascular exercise several days per week
b) choosing an activity that you enjoy and will be more likely to stick with
c) challenging yourself to improve your performance a little bit each time you train
d) having fun and sticking with it for the long term
Now, there are many activities that are GREAT for cardiovascular training, such as walking, running, swimming, rope skipping, kickboxing, cycling, and hiking, just to name a few. Each activity can be used to provide a great cardiovascular stimulus, and each one comes with a unique set of pros and cons. For example, swimming is very joint-friendly, cycling can be used to commute, and hiking is a great stress reliever.
But given that we were born with two good feet (and not with bicycles, roller skates, or skis, etc.), I think that the ultimate cardio training program for general health and fitness would emphasize foot-powered travel (e.g. walking, running, etc.). And so, let me present my [adaptable] version of the ultimate foot-powered cardio training program.
Who is this program for?
Continued