Improve Your Squat Depth, Mobility, and Flexibility With These Squat Mobility Exercises and Stretches to get a Full ROM, Pain-Free and Strain-Free, Rock-Bottom, ATG Squat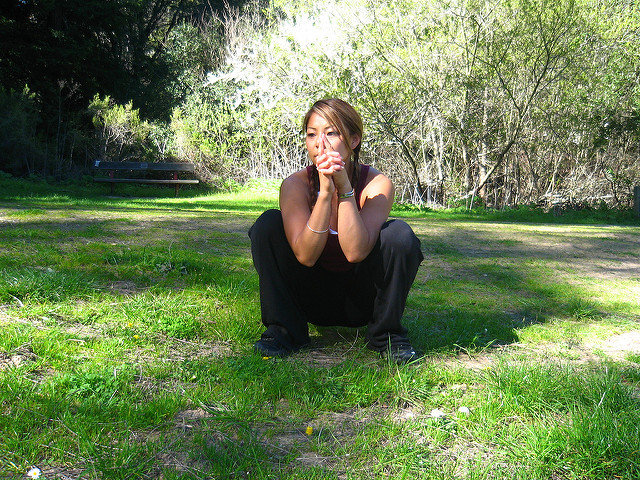 For some reason, most people have trouble achieving a deep squat – let alone being able to rest comfortably in this position.
Even though the squat is a natural human movement (and a very rudimentary one, at that!), the combination of deep ankle, knee, and hip flexion has become a very difficult position for most people to attain. The good news is that with a little practice, most people can dramatically improve their squat range of motion over a few weeks time.
So, whether you just want to get a little deeper in your squat range of motion, or achieve a full, rock-bottom, ATG squat, this post will teach you how to improve your squat flexibility and increase your squat depth with some simple exercises so that you can squat as deep as your structure will allow – and be able to do it comfortably, without straining.
Let's start with some short-term solutions…
Start Here: 5 Exercise Hacks For Deep Squats
The video below will provide a few squat fixes along with an introduction to some mobility and flexibility exercises to help you achieve a deep squat. If you experience good results from the exercises, be sure to look into the longer list of mobility exercises in the additional videos below.
5 Quick-Fixes for a Deeper Squat: Continued