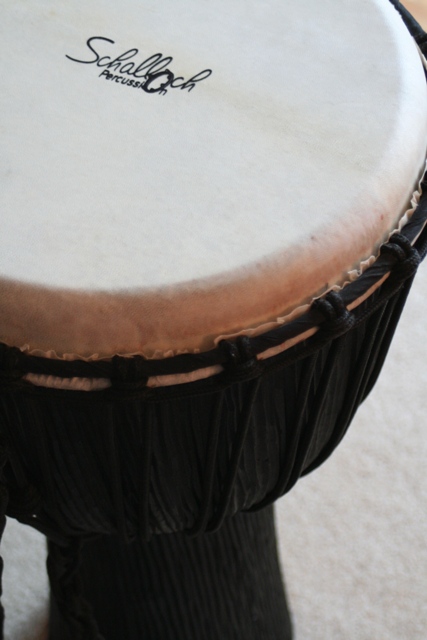 I'm the oldest of five boys. God bless my mother. Something you may not know about the Sifferman clan is that everyone in my family has a natural talent for music – except yours truly. My four brothers all play a variety of instruments including the drums, electric, acoustic and bass guitars. With all the raw talent, you wouldn't be surprised to hear that they've also dabbled with other instruments in the past. Each one has their own style and individual skills, but they're all talented. On top of that, my father is an accomplished, lifelong pianist who has performed live in front of an audience, almost weekly, for more than two decades.
I have both fond and not-so-fond memories of all the music we experienced as a family when I was growing up. It was just a regular part of life to be playing music. Dad would play the piano every night after coming home from work, and at least one brother was always practicing something new. A day just wasn't complete without someone passionately playing music – sometimes mind-numbingly loud. I even remember being awoken from jam sessions after midnight on several occasions. There's nothing like having an entire musical ensemble with a professional sound system setup in the living room – including a full drum set. I can still hear the bass drum ringing in my ears several years later.
Now, I mentioned earlier that I do not have a natural affinity for music. Sadly, I don't think I've thoroughly expressed the full magnitude of that statement. It just doesn't do it justice…
Oh, where should we start? My musical talent has been limited to simple memorization. I have no problem busting out popular tunes such as "Old McDonald" and "Mary Had a Little Lamb" on the piano. I can even play the chorus of Bumble-Boogie with one hand. Try to get me to follow any sort of beat, though, and you'll understand the true meaning of disaster. I still have yet to complete "Chop-Sticks" without blunder, and everyone got really sick of hearing me try.
Try as they did, my parents just couldn't squeeze out any rhythm from their oldest son, and I quit my second piano lesson (sorry Dad!).
Now, in my defense, I'm the guy who couldn't sing and clap at the same time during our Sunday morning church services. Sure, I can sing (humor me). I can even clap. But I've spent my whole life not being able to do both at the same time. It was always either one or the other. Trying to sing while clapping resulted in my claps falling out of rhythm. Trying to clap while singing always resulted in getting off tune. I tried hundreds of times, but to no avail. It just wasn't happening.
Given my predicament, I've long held the belief that I just don't have rhythm when it comes to music. It's just not in my nature. It must be genetic or something.
It's true that I would experience rhythm in non-musical pursuits, most notably while running. However, I've rarely felt rhythm when music is involved. Dance lessons with my wife were painfully difficult. Even playing Guitar Hero was a stretch. I just don't get it.
So, hopefully you understand now. It's hopeless – I just won't be good at music for the rest of my life. It's a done deal, and I might as well give up… right?
Well, not exactly.
You see, a few months back, I started thinking about my lack of musical prowess. I began to really think about whether or not I could play music or not. I'm one who has always held the belief that I can do anything physically possible with enough hard work. Don't make the mistake of telling me I can't do something because I may just decide to prove you wrong. It's just that I've also always held a belief that music was an absolute exception to that rule. It didn't matter how much I tried – it just wouldn't happen. It wasn't in the cards for me – simply impossible.
But a few months ago, I started to question that deep-seated belief. I started to think, "why couldn't I learn music? It's just like any other skill. You need to practice, and break down complex skills into simpler ones. ok ok, REALLY simple ones! I could start really slow."
Do you see the mindset change? All of a sudden, and for the first time in my life, I'm starting to believe that something I thought was totally impossible is actually quite possible. I'm starting to think, "hey, I could do that." This is a complete 180 change in my mind's direction – a brand new, fresh perspective.
Note: make this personal. This isn't just a story about my musical heritage. It's an opportunity to evaluate what you've felt was impossible in your life, and to try and change your mindset about that (ie losing 50 lbs, finishing a marathon, etc.).
Let's go back a couple of months. I don't know how it started, but it came up in a conversation with my Dad that if I were to actually try to learn an instrument, it would have to be a simple drum of some sort. I reasoned that this would be easier than the violin or cello, or practically any other common instrument. All you gotta do is bang on it, right? Heck, even I could do that!
Well lo and behold, on Christmas Day, I opened up a giant box that contained an authentic, African Djembe drum. Dad probably zeroed in on my brief quip about the possibility of actually learning an instrument. So, what does he do? He goes and buys the biggest hand drum he can find for his poor, inept son, in a last chance attempt to squeeze out any possibility of hope for my musical future.
That was it – the deal-clincher. I have absolutely no excuses now. I'm the proud owner of a monstrous Djembe, and it's time to put my resolve to the test.
I got rhythm, I got rhyme
Gonna bang my drum right this time
Ok, ok, so I've got a long way to go. Yep, a LONG way. But let me tell you something extraordinary. Last week, I played a beat for the first time in my life. Let me say that again. I played music. Real music, and with other musicians. We were [maybe] even rocking out. I didn't even want to do it. I actually caved in to peer pressure at a New Year's party. My friend, who happens to be a music teacher of all things, owns a few Djembe's and convinced me (ie threatened me with embarrassment) to play with the group at the party. I did play, and it was amazing. Did I do well? Not really, but I held a beat – most of the time anyways.
Do you want to know how I did it? Read the last three words of the previous sentence out loud to hear your answer.
Today, I've practiced basic beats with my Djembe drum. Today, I've done the impossible.
5 Things That Helped Me Do The Impossible
1) I needed to change my mindset about what was possible. More specifically, I needed to believe that I could do it. If you don't believe that something is possible, then you'll never achieve it. Like Henry Ford said, "whether you think you can or think you can't, you're right."
2) My father directly supported this belief with his gift to me. The lesson here is that when divine grace or coincidental luck strikes, one of the best things you can do is embrace that opportunity and leverage it for your success. You don't need an event of "perfect timing" to occur in order to succeed, but it sure makes it a lot easier when this does happen.
3) My friend, the music teacher, pressured me into getting outside of my comfort zone. Sometimes, we need some form of accountability to make sure we do the things we know we need to do – even if we don't want to.
4) I had to make a decision to take action, and then follow through. When it comes down to it, you still have to do the work.
5) Now, I have to move forward. I've been practicing almost daily and have invested in educational materials to ensure my ongoing progress. Invest in your future. Do what is necessary. If you don't have all the answers, get them from someone who does. Strive for continual improvement, and no matter what, just keep going.
"What we can or cannot do, what we consider possible or impossible, is rarely a function of our true capability. It is more likely a function of our beliefs about who we are." Anthony Robbins
"Believe and act as if it were impossible to fail." Charles F. Kettering
"Impossible only means that you haven't found the solution yet." Anonymous
What could you do today to defy the impossible?
If you found this article helpful, please share it with your friends and tweeps:

CST, CST-KS, NSCA-CPT
Fitness Professional