Not too long ago, I received a comment that was held for moderation on my blogpost about CrossFit. Here is the comment word-for-word:
Quit hating on Crossfit!!!!…you are not objective and you're followers are mis-informed. Honestly, I don't want to take the time to educate you….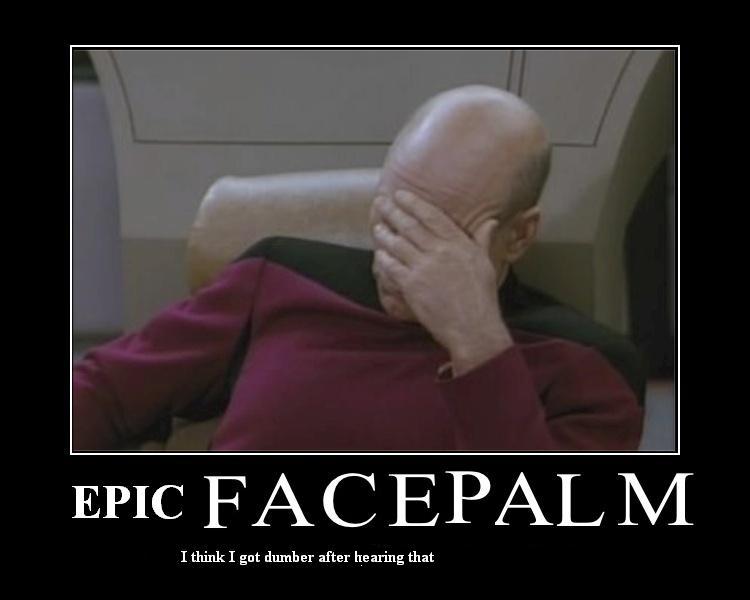 Let me paraphrase that for you…
Quit hating on CrossFit!!!! You're an idiot and so is everyone that listens to you. I am enlightened, but won't share my secrets with you because I don't want you to beat me on today's WOD, Fran!
All joking aside, and in my defense, I think I offered a well-balanced perspective on CrossFit. I mentioned the pros and cons of the system from a non-biased perspective, and even concluded with a suggestion to attend a CrossFit seminar (with some precautions in mind). I definitely wasn't hating on the system at all.
I am a strong critic and an eternal skeptic, and some significant aspects of CrossFit concern me greatly. For instance, the founder Greg Glassman admits that "[CrossFit] can kill you" (NY Times article here) Things like that tend to raise a warning flag in my book, among many others.
Needless to say, I didn't publish the comment because it offered nothing of value to the discussion, but it got me thinking…

Isn't this the kind of blind following that CrossFit is renowned for (not every CrossFit trainee, but many of the ones I've encountered)? It's this attitude of we-are-holier-than-thou. We are the enlightened ones, and all who oppose us are nonobjective and misinformed. It sounds like a cult-following to me!
Well, excuse me if I don't bite the hook, line, and sinker on the CrossFit method. I'd rather sit back and make a thoughtful analysis of the system before I commit my entire training program over to it, no questions asked. I happen to see several things about CrossFit that worry me, and I have yet to receive any proof that my suspicions are unfounded.
For instance, I have yet to find proof that CrossFit is a safe, healthy, and sustainable activity. In fact, I've found plenty of anecdotal evidence to the contrary. Read some of the comments in the CrossFit Q+A to get started collecting some evidence of its risks and dangers. The more people I talk to about CrossFit, the more I realize that it does have a "dark side" – usually injury and pain, or worse.
You don't even have to be a fitness professional to realize this. Just take a peek at any one of the CrossFit workout videos that they post regularly on CrossFit.com. One of the most common problems with CrossFit training is that most of the athletes compromise on technique to achieve higher intensity, and it's very obvious. Sure, you can get away with this for a little while, but using poor technique in any exercise will condition you to repeat that activity poorly – leading to overuse and/or repetitive stress injuries down the road. The process usually goes like this: first diminishing returns, then a plateau in progress, regress, pain, injury, illness and eventually death. I guess that's what Glassman was talking about.
Now, I've got nothing against the people who willingly and knowingly decide to go this route – free will is not the issue here. I just need to make sure that people know the costs of CrossFit before they choose to blindly participate without someone telling them that they WILL GET INJURED. I know too many people who have tried CrossFit on a whim, and gotten hurt, sometimes severely.
Conclusion
Now, hear me out on this. I want CrossFit to succeed. I want them to continue to do what they're doing, and especially to focus on how to better serve their clientele. I think it's safe to say that CrossFit is growing rapidly (maybe too fast!), and there are some people involved with it that legitimately want to help others rediscover vibrant health and natural athleticism, irregardless of private interests or potential for personal gain. I've met some very nice CrossFitters who are objective and smart about their training, and who are willing to talk about both the strengths and weaknesses of their system. Some of them have great ideas for how to improve the quality of their coaching.
However, I see some very strong dogmatic views being expressed and followed, and that worries me because it leaves little room for freethinking, questioning convention, and asking "is this really the best way to accomplish our goals?"
I would hope that CrossFit, fast becoming one of the worlds most popular fitness systems, would be open to change if it were presented logically. Instead, I see a business giant growing too fast for its own good, sacrificing quality control for profit.
And before the hate mail starts pouring, let me stress again that there are many things about CrossFit that I like, and I would encourage anyone to attend a seminar to evaluate for themselves if CrossFit is right for them. My goal is to be transparent, and to talk about the things that seem to be overlooked by others.
In case you haven't read my brief analysis of the CrossFit system, check out this post:
http://johnsifferman.com/blog/what-about-crossfit-tuesday-qa-with-john-sifferman/
To your health and success,

CST, CST-KS, NSCA-CPT
Fitness Professional
P.S. I think there are better alternatives out there for those whom are interested well-rounded fitness. I would recommend the TacFit program to anyone that recognizes the obvious risks involved with CrossFit and wants something that will pack as much punch in terms of effectiveness, but is rooted in health-first strength and conditioning practices. If you want all that CrossFit has to offer in terms of conditioning (and then some IMO), and you want to stay injury-free for life, then I highly recommend the TacFit program which has proven injury-prevention methods directly programmed into the sessions. Plus, each workout is comprised of 4 different levels of difficulty, meaning you have the option to customize the program to your needs and conditioning level (no general WOD's). Check it out here:
TACFIT – TACTICAL-SPECIFIC PHYSICAL CONDITIONING