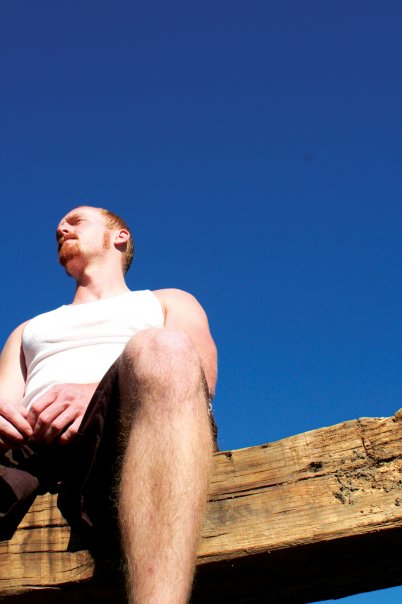 Some of you have asked about what I do personally on a day-to-day and week to week basis for physical training. The truth is, ever since I started publishing online, I've received questions about my personal fitness training program almost every week. Now, I've never given much information out because a) it could be misinterpreted, and b) my program, or a program like it, isn't necessarily suitable for everyone.
The last thing that I want is for someone to assume that just because "John is doing it," that they should, too. I've been training for almost 15 years, and my current program is based on my present goals and takes into account an entire lifetime of learning and practice – among many other things. On top of that, what I do is simply not for everyone, and I would caution anyone who is trying to model exactly what I'm doing just because (but you wouldn't do that, right?).
So, today, I'm going to go against my better judgment and will give you a bird's eye view of what I do on a regular basis without letting the cat totally out of the bag. I figure that there's no harm done if I refrain from sharing the nitty-gritty details, and I wouldn't want to bore you anyways. Most of my training is pretty mundane.
Just know that this is simply my program for my personal goals and it shouldn't be interpreted as gospel. It is merely one data point. Also, please note that this program is constantly changing with the seasons of the year and the seasons of my life, and it will probably not look the same even one year from now. This is just a simple overview.
Here goes…

An Overview of John Sifferman's Physical Practice
Walking – I go for one walk every single day – usually between 20-40 minutes, sometimes longer. This is mostly for our dog's sake (he has mental problems that require a daily walk to mitigate – kidding – he's just a bit wacko without his regular exercise. Actually, we both are!), but I'm happy to acquire the health benefits from walking. It's also relaxing and a great way to start the day. I go at different times of day depending on my schedule, but when I'm trying to lean up, I'll do it first thing in the morning before breakfast.
Joint Mobility Training – I have been performing a full body joint mobility session almost every single day since 2007. This could be a simple 8 minute session just to meet my daily needs, or a much more thorough session for 30 minutes or longer. On top of that, I'll almost always perform activity-specific joint mobility exercises before strength and conditioning work, and sometimes before MovNat and other skill training sessions, too. I also perform several mini-sessions throughout the day for those joints which require extra attention, particularly those that are negatively impacted from my sedentary job (neck, shoulders, hips, wrists, etc.). At least once every week, I will spend a long time just on joint mobility training to get deeper into the ranges of motion – usually between 30-60 minutes total.
Yoga – After a few years of going back and forth, I now perform yoga every single day for as little as 8 minutes or as long as 90 minutes – either after my scheduled strength and conditioning work and/or at the end of the day to wind down and deal with any issues that are lingering. Like the mobility work, I also try to do one deep session at least every week – spending 45-90 minutes at a time on getting really deep into my trouble spots.
Movement Skill Training – I also spend a little bit of time almost daily working on skill-specific drills at low to moderate intensity. This takes many forms, and there are a variety of things that I am constantly working on. Usually, it involves MovNat-specific training both indoors and outdoors. I keep the walking and running components constant regardless of whatever skill work I'm focusing on. So, my additional MovNat training usually involves balancing, climbing, jumping, crawling, lifting, carrying, throwing, or catching drills. I also spend time working on self defense skills at least once a week. Some other things that may make it into the mix are new exercises, fitness stunts, and tactical gymnastics and other biomechanical exercises, among other things. It should be said that some of this skills practice is regimented and programmed into the overarching structure of my physical practice, and some of them are more spontaneous and playful in nature. Regardless, this is where I give myself license to have a little bit of fun every single day. Skills practice sessions rarely exceed 30 minutes total.
Strength and Conditioning – I do some form of strength and conditioning work at least twice every week, and up to 4-5 times per week during some training cycles. Training variables like frequency, volume, intensity (etc.) are constantly adjusted to ensure optimal recovery and consistent forward progress. I mostly use bodyweight exercises and clubbells as my tools of choice, but I'm also fond of using kettlebells, stones, sandbags, and other odd objects from time to time. I'll even break out the 'ol barbell once in awhile. This is by far the most complex aspect of my entire physical practice as it is an art to find a balance between hard training and optimal recovery. I draw on many different training protocols, and I won't bother listing them all here. Sessions are usually in the 15-30 minute range, and never exceed 45 minutes.
Running – I also go for a run anywhere from 1-3 times per week. I don't really consider this conditioning training, even though it definitely comes with conditioning benefits. It's more of a stress-reliever and recovery enhancer for me. If I run three times in a week, one run will be a long and slow run, another will be a shorter paced run, and the last will be some form of interval training run – usually with short sprints (note: I don't consider sprints a stress-reliever!). I'll occasionally do some sprints during a daily walk, too.
Hiking, Backpacking, and Other Outdoor Adventures – My family avidly enjoys the great outdoors. We hike regularly, and try to get out at least once every week if possible. We do a few backpacking trips every year, and an occasional camping or kayaking adventure. I also make an effort to try and coordinate some other "extra-curricular" activities like playing frisbee and soccer with local friends. During the summer months, it's not uncommon to play a game of some sort every weekend.
So, that's the gist of everything. Each one of above activities has become a vital component in my overall training program, but the attention to each one does fluctuate constantly throughout the year based on my goals. To give you an idea of what this actually looks like over the course of a week…
Here's a rough outline of a recent weekly training journal:
Monday – early morning walk (25 min), quick joint mobility session (8 min), tree climbing practice (10 min) upper body intensive bodyweight training session (20 min), yoga cooldown session (10 min)
Tuesday – early morning walk (30 min), quick joint mobility session (8 min), indoor and outdoor jumping and balancing practice (20 min), lower body intensive bodyweight training session (20 min), yoga cooldown (10 min), self defense practice (15 min)
Wednesday – early afternoon walk (35 min), thorough joint mobility session (30 min), crawling practice (10 min), clubbell training session (20 min), yoga cooldown session (10 min)
Thursday – early morning walk with one uphill 400 meter sprint (30 min), quick joint mobility session (10 min), jumping and rolling practice, kettlebell training session (15 min), yoga cooldown session + extra yoga in the evening (30 min total)
Friday – late morning walk (30 min), quick joint mobility session (16 min), tactical gymnastics practice session (20 min), full body bodyweight training session (30 min), short yoga cooldown session (8 min)
Saturday – early morning walk (35 min), intu-flow joint mobility session (15 min), 20 minute paced run, post-run yoga cooldown (30 min), self defense practice (2 hours)
Sunday – walk with some running (45 min), gentle yoga (20 min), self defense practice (10 min)
Note: Training is completely optional on Sundays, and when I do train, it's usually low intensity work like joint mobility training, yoga, walking, and skills practice. I keep Sundays available for complete rest if I so choose.

Wrap-Up
So, I hope that eases your curiosity. If you have any questions about the specifics, I'll do the best I can to answer them in the comments below, but I won't share ALL of my dirty little secrets!
If you found this article helpful, please share it with your friends and tweeps:

CST Coach, CST-KS
Health-First Fitness Coach
P.S. If you liked this post, then please signup for the newsletter, or follow me on Facebook or Twitter for daily updates and other interesting info.