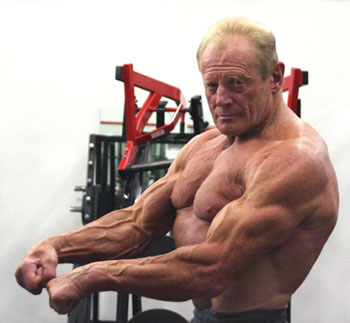 In a recent interview with T-Mag (article here), Bodybuilding Legend, Dave Draper, was asked the following question:
Not to make it sound like you're falling apart, but just a few months ago, you had a lumbar laminectomy. Are injuries unavoidable for the weight-lifting crowd?
Draper responds:
"Injuries are avoidable if the lifter is sensible, cautious, controlled, and mildly motivated. The lifter with these personality traits generally lasts seven to 10 days under the iron before he escapes.
A determined bodybuilder is driven, daring, intense, and injury-bound. Comes with the territory. It's the last rep and the extra plates that kill you. These are also the ones that build large, powerful, and well-shaped muscle.
What's a lifter to do? Eat right, rest a lot, warm up plenty, focus on muscle engagement, maintain proper form, take exertion to 99%, not 101%, and learn from the inevitable injuries that strike you down."
Here's my take on Draper's response:

I think this is a very important point that needs to be heard again and again, that there is a tremendous risk to benefit ratio when it comes to lifting heavy weights.
With the bodybuilding boom that echoed across the United States a few decades ago, men were bombarded with an image of what the masculine "HE" should look like. While I think natural bodybuilding is an impressive and respectable sport, I cannot condone the notion that the pursuit of larger muscles and physique-based goals should be at the forefront of every man's mind (or women's). Muscle size is not an indicator of health, strength, or longevity. Neither is appearance. Our internal health dictates our external health. Said another way, a beautiful physique comes as a byproduct of excellent health.
As Draper confirms above, large muscles come at a price, injury. And there is a boat load of research stating that lifting weights has a DIRECT effect on creating injuries throughout the body.
It's sad to think that many people, like Draper, have willingly accepted that they will be injured and suffering pain for the rest of their lives – that it just comes with the territory. This doesn't have to be true, and we've been misled.
Unless you goal is to compete in bodybuilding, then you have no business training like a bodybuilder if you care about your health and longevity. Take it from one of the most respected bodybuilders ever to step out on stage. Bodybuilding-style training leads to injury, and that's the bottom line.
That lifter who is "sensible, cautious, controlled, and mildly motivated" was right to escape the iron game before he got hurt, temporarily or permanently. If something doesn't feel right, then it probably isn't. There's a valuable tool we have called intuition, and it's linked to signals that our body sends us – pain or discomfort being one of them. It isn't sensible to lift heavy weights regularly because it compresses your joints and leads to a downward spiral of joint and muscle problems that lead to even worse issues.
The message that needs to be heard is that you can create a strong, athletic, functional, and beautiful body without lifting heavy weights. You can build applicable strength without grinding away under a barbell or dumbbell. You can get stronger without neglecting the integrity of your joints, muscles, and their connective tissues. There are so many ways, you just need to look for them. One way is to start swinging weights, instead of lifting them. Another way is to master your own bodyweight without adding weights that compress your joints and squeeze out the lubrication inside them.
Now, if you are "walking wounded," then don't lose hope. There is a better way, and you will discover it if you pursue the right information and use your INTUITION.
Note: I'm not saying that you should abandon all forms of weight training – that would likely be just as catastrophic to your health as performing a improper routine for your entire life. I am saying to reevaluate what you're doing. Ask yourself if you're injured. Ask yourself if weight training makes you feel stronger, and feel good. Ask yourself if your strength is truly applicable in an athletic environment. Is your new PR at the bench press helping you run, play, or fight better?
And just for the nay-sayers:
You can build appreciable muscle without touching a barbell or dumbbell.  No, you won't win a bodybuilding competition unless you train like a bodybuilder, but you won't be injured for the rest of your life. For those that are interested in functional hypertrophy, don't think that bodybuilding-style training is the only way to build muscle. If that's all you've been told, you've been lied to.
Muscles only know resistance. They don't know or care where that resistance comes from – a barbell, your bodyweight, a clubbell, kettlebell, etc.  As long as you are in a caloric surplus (you're eating more food than your body needs to maintain it's weight and activity level) and have a solid training program in place that pushes your muscles into appreciable exertion – the body WILL build muscle.
Everything is an act of conditioning, and the body is marvelous in its adaptive possibilities.  Whatever you do repeatedly, the body will try to find a way to do it better next time. In the case of strength training, this will often mean increased lean muscle mass.
Final Words
Now, if you would like to get stronger and/or build muscle, but you don't want to get injured doing it, then you need to start training with your health as priority number one. That'll be your best defense against pain and injury. If you're not sure where to get started, here's one good health-first workout program that does involve some weight lifting (and weight swinging, bodyweight training, etc.): TACFIT 26 is a lot of fun, and very effective, too!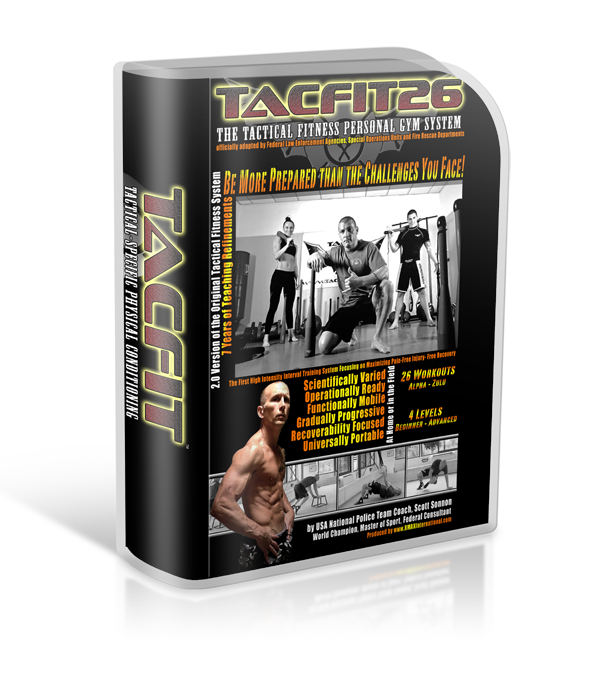 Note: there's also a sample workout here: TACFIT 26 Workout.
If you found this article helpful, please share it with your friends:

Health-First Fitness Coach
P.S. If you liked this post, then please signup for the newsletter, or follow me on Facebook or Twitter for daily updates and other interesting info.