I had an awesome interview with Adam Steer, specifically about bodyweight exercise.
In case you don't know Adam yet, he's a wealth of fitness and conditioning knowledge and he's also a man who walks the talk when it comes to fitness and athleticism. He has not only been a strength and conditioning coach to elite athletes and others around the world, he has some very impressive athletic achievements himself. Adam is most notably known for being on the Circular Strength Training head coaching staff and for his work on the Bodyweight Exercise Revolution program. He is a co-author and co-creator of the book, which includes 5 distinct training programs.
I was able to get Adam to answer some of the most common questions about bodyweight exercise on this call. I guarantee that you'll learn something new by listening in. Some of the key points we covered include:
The clear advantages that bodyweight exercise has over other training methods that will help you keep fit equipment-free.
How structuring the program design variables can help you progress to achieve almost any training goal.
Explaining the "you can only get so strong with bodyweight exercise" myth and giving you a glimpse at how strong you can truly get without extra resistance.
How to build lean, functional muscles that aren't over-bulky.
How to keep fit with a hectic schedule, even while traveling without a gym available.
Don't miss the special offer at the end of the call, available only to my readers who take action in the next 24 hours.
Listen to the interview here:

John Sifferman Interviews Adam Steer about Bodyweight Exercise (28 Minutes in Length)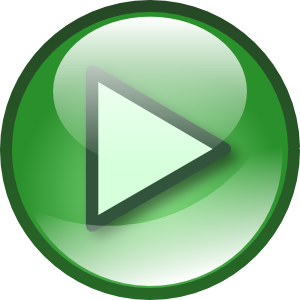 Thanks again for a great interview, Adam.
If you're interested in learning more about Adam's program, Bodyweight Exercise Revolution. Be sure to check out the official site here:
Bodyweight Exercise Revolution
This is the busy-man's solution to training on a budget, and I guarantee that you won't be disappointed. But don't take my word for it. Read the testimonials on the official site yourself.
*Janice from sunny California was the first to take advantage of Adam's exclusive Inner Circle coaching group offer. Way to lead from the West Coast, Janice!
*Jon from Spain will also be joining the Inner Circle – great choice mi amigo!
*Shirley from California just joined the ranks!
Note: Entrance into the Exclusive Inner Circle Coaching Group is now closed, but you can still take advantage of this great program and post your training journal on the Circular Strength Training forums.
Chris from Australia and Peter from Massachusetts have both decided that the Bodyweight Exercise Revolution was a good program to invest in.
June 11 Update: 19 others have also invested in the Bodyweight Exercise Revolution.
To your health and success,

CST, CST-KS, NSCA-CPT
Fitness Professional