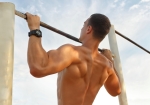 Pull-ups Are Tough, But They Don't Have To Be! Here Are Five Strategies To Make Pull-ups, Chin-ups And Their Many Variations A Little Bit Easier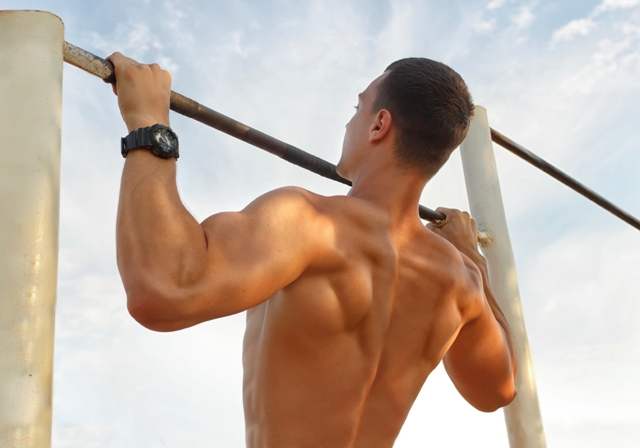 Let's face it. Pull-ups and chin-ups are tough. I don't care who you are. They're just a really challenging exercise – period.
And get this. Even though I've been doing pull-ups since I was eleven years old, they've never gotten any easier. But that doesn't mean there aren't some things we can do to make them a little easier. And the way I see it, the more you and I can do to put the odds in our favor, the better! So, in this short article, I'm going to give you five subtle ways to make pull-ups and chin-ups a little easier.
But before we get to the five tips, here's a little hint…
Before you try anything else, simply try using a different grip. Some people are surprised to find out that although they can't do any pull-ups, they can do a couple of chin-ups simply because a simple grip adjustment changes the musculature involved in the exercise. Also, many people find that using a neutral grip (ie hands on parallel bars, palms facing each other) tends to be a little easier than regular pull-ups, too. So, experiment with these three grips – my top 3 pull-up grips – and use the one which feels the best for you.
Hopefully, a simple grip adjustment will improve your performance right from the start. But regardless, you can also use these five strategies, too.
Continue reading 5 Subtle Ways to Make Pull-ups and Chin-ups A Little Easier