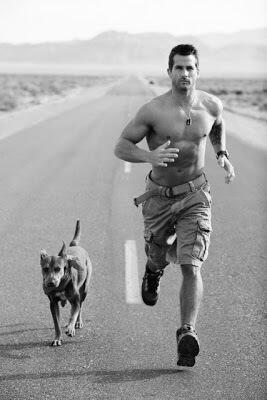 Awhile back, a good friend of mine called me out of the blue to ask for a favor. Let's call him "Karl."
He said, "Hey John, what's your mailing address? I want to send you a check for $500."
I said, "That would be fine, Karl, but to what do I owe this sudden display of generosity?"
Karl replied, "no, no, silly. I don't want you to cash it! Just hold onto it for awhile for me, will ya?"
You see, Karl was having a little bit of trouble sticking to a goal he had set for himself, and he needed a little incentive to motivate him and get his butt into action. It turns out he had been trying to lose some weight for several months, and he wasn't exactly sticking with it – at all, actually.
His weight had crept up the past few years for a variety of reasons. The two biggies were that he had been eating out at restaurants a lot more than he should have been, and he had been really slacking on his exercise plan, too – among other things. He couldn't believe what a fatso he had become over the past couple of years (his words, not mine – no judgment bro!).
So, he wrote me a check for $500 and told me to cash it if he didn't get his weight below 200 pounds in the next 90 days. I can't remember exactly where he started from, but I think he was about 230 pounds to begin with. And so, he needed to lose about 10 pounds per month, which is certainly a feasible, albeit challenging goal. In other words, he would have to really work for his success. No time to dawdle. And so, he got to work – sending me an update on his progress once in awhile.
Now, I wanted to share this with you because I wanted to illustrate a powerful strategy for motivating yourself to do something difficult. You see, Karl needed to do something that would get him out of his comfort zone, totally go against his natural inclinations, and would challenge him on many levels. Basically, he made himself an offer he couldn't refuse. More specifically, he gave himself an ultimatum that would require his compliance, or else he would have to face some unpleasant consequences (i.e., losing $500).
Continue reading He Wrote Me a Check for $500 and Told Me to Cash it if He Didn't Lose Weight