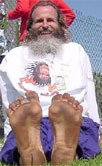 Last week, I had the opportunity to interview Barefoot Ken Bob Saxton about barefoot running, but also about all aspects of going barefoot. To say I was surprised by the sheer volume of wisdom he shared in our 1+ hour conversation would be an understatement. My expectations were blown out of the water as he kept sharing more and more and more!
Barefoot Ken Bob is the type of guy who shouldn't need an introduction, especially in the blogosphere. He's been running barefoot for about 50 years, completing 76 marathons completely barefoot in just the last 12 years (more than 1 marathon every 2 months!). He also started the original barefoot running website in 1997, which is the go-to spot for anyone interested in exploring this style of running. He's been a coach and mentor to public figures like Barefoot Ted and Christopher McDougal (author of Born To Run). There's so much I could say about Barefoot Ken Bob, but I'll let him introduce himself…
In this interview, we talk about: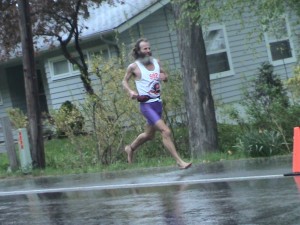 Who is Barefoot Ken Bob Saxton? The interview starts off a little slow, and the audio is a little choppy at first (let the file fully load for best audio quality), but I think one of the best parts of this call is the background story that Ken Bob shares. It gives us an excellent insight into his perspective and where he's coming from. After learning more about him, I couldn't help realize that Barefoot Ken Bob is clearly an expert in his craft, but also that he's also just an average guy like most of us – looking for solutions to common issues that everyone faces.
Learn the true value of going barefoot and all the immediate benefits you will experience from starting this practice. If you were on the fence before, this will force you to make up your mind!
Learn how to overcome fear of pain and injury and trust your body's intuition.
The absolute BEST explanation for why minimalist footwear may actually be more of a hindrance than a help to us.
"I've been there" tips for beginners who are just starting to make the transition to going barefoot for the first time.
Detailed explanation of proper running technique for barefoot AND shod runners – to keep you running efficiently and injury-free.
Advice for those who have a goal of completing a marathon or ultra-marathon completely barefoot.
That's just a taste of what Ken Bob shares. Listen to the interview here:
*I recommend you pause it and allow it to load for a minute or two before beginning to listen.

John Sifferman Interviews Barefoot Ken Bob Saxton About Barefoot Running (80 Minutes in Length)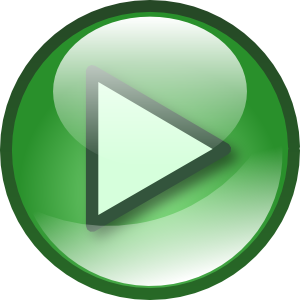 Barefoot Ken Bob is offering free barefoot running workshops all over the country, and I'd encourage you to sign up for one if he's coming to your area. If you're interested in learning more about Barefoot Ken Bob and what he's doing, be sure to check out his official websites here:
Barefoot Ken Bob's Personal Website
Thanks again for a great interview, Ken. I'm looking forward to meeting you in Cambridge in June.

CST, CST-KS, NSCA-CPT
Fitness Professional and Barefoot Runner since 2009
P.S. Join me at one of Barefoot Ken Bob's running workshops in Cambridge, MA on June 9. More details here, and you can RSVP here.
P.P.S. If you enjoyed the interview, please Digg it or just share it using some of the other social networking options below.