Maximize Your Back and Arm Musculature with These Expert Tips From the Man Who Can Do 55 Pullups – Hugo Rivera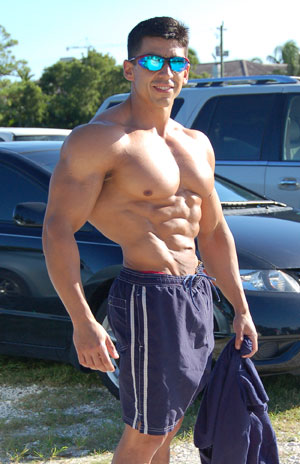 Awhile back, I was talking training with my friend Tom Venuto, and he mentioned a friend of his who once did 55 pull-ups in one set – an almost inhuman performance that would put most Navy SEALs to shame. Not only that, but the guy wasn't some lean, Marine machine. He is a 200+ lb bodybuilder who sports some of the most impressive back development in modern bodybuilding.
That man is Hugo Rivera, and when Tom first mentioned the name, it rang a bell because it turns out that I bought a couple of Hugo's books about ten years ago, and have followed his work off and on since then.
(note: these are the books I bought here and here)
Anyway, Tom introduced me to Hugo as "one of the good guys," which made me feel pretty, well… good, and we scheduled an interview where I could pick his brain about all his pull-up training and back hypertrophy secrets. And it turned out great! We had a great time talking training and I got a ton of muscle building info out of him during our interview.
So, if you're at all interested in pull-up training and/or building muscle, then you'll be glad you listened to this interview with Hugo Rivera. We discuss his best hypertrophy training methods, top pull-up training strategies, favorite training protocols, preferred periodization model, and his favorite workouts, among many other things. I couldn't have asked for a more solid interview on the subject. Have a listen!
---
Update:

This interview is now only available as part of The Pull-up Solution package here: The Pull-up Solution.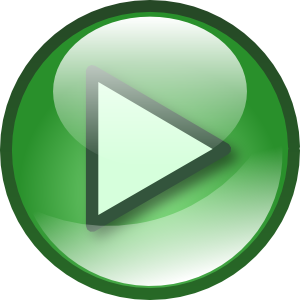 *Mp3 audio file, approximate length is 68 minutes
---
Wrap Up
And before we wrap up, I want to offer a BIG thank you to Hugo for taking the time to do this interview. I really enjoyed chatting about training for a bit, and I'd love to do it again sometime. Now, if you'd like to learn more about Hugo and his work, then be sure to visit his website at www.HugoRivera.net. And if his comprehensive Body Re-Engineering System interested you, you can learn more about it at the link below.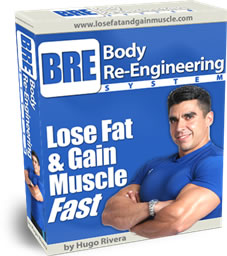 If you found this article helpful, please share it with your friends and tweeps:

CST Coach, CST-KS
Health-First Fitness Coach
P.S. If you liked this post, then please signup for the newsletter, or follow me on Facebook or Twitter for daily updates and other interesting info.