Let me introduce you to Marc Lebert, who is an award-winning personal trainer, gym owner, and a black belt in Taekwondo. Marc is also the creator of a few unique fitness tools, including the very popular Lebert Equalizer Total Body Strengthener, which is used in gyms all around the world. The Equalizer is a portable, versatile, and multi-purpose set of parallel bars that I've used off and on for the past several years.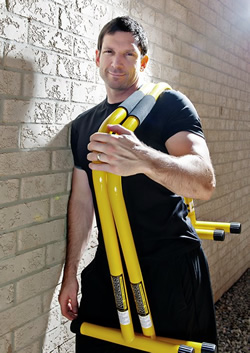 Note: you can read my full, enthusiastic product review, which includes a $20 off coupon, here: Lebert Equalizer Review.
I actually met Marc briefly at a fitness conference years ago – either '06 or '08, if my memory serves me. And earlier this summer, Marc was kind enough to send me two sets of his Equalizers for testing and evaluation purposes (note: they passed the test!).
So, today, I've got an interview with him all about training with the Equalizer parallel bars.
Here are some of the things we covered:
Marc's background in fitness and athletics and how he came to invent the Lebert Equalizer
all about the Equalizer tool, what makes it unique, and how to best use it
what some of the best exercises are and how to modify exercises to make them easier or harder
common training mistakes to avoid
what to do about wobbling issues
how to integrate the Equalizer into your existing workout program
some of Marc's favorite workouts
and much more!
So, if you're a fitness enthusiast, an athlete, or a fitness professional, and you'd like to learn more about Marc, the Lebert Equalizer, or training with parallel bars, in general, click the link below to listen to the interview.
But before you listen in, have a look at Marc's promo video for the Lebert Equalizer. As you can see, there are lot's of cool things you can do with this tool, and it's a lot of fun to use.
The Lebert EQUALIZER™ fitness training in HD!
---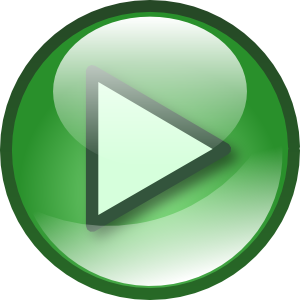 *Mp3 audio file, approximate length is 24 minutes
---
Wrap Up
I want to offer a big thanks to Marc for taking the time out of his schedule for this interview. I had a great time chatting with you! Hopefully, our paths will cross again soon.
Now, I've been loving my Equalizers all summer long. And so, I put together a detailed product review where I cover the pros and cons of this equipment to help you figure out if they'd be right for you. You can learn more at the link below.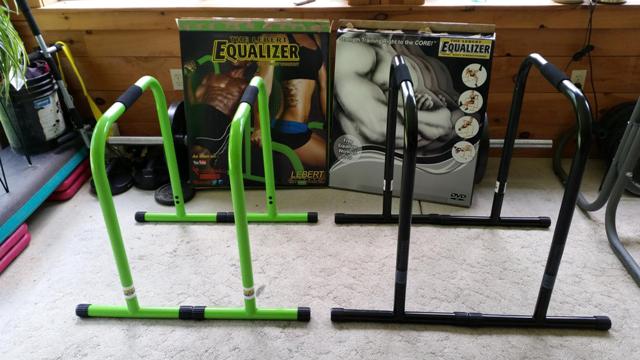 If you found this article helpful, please share it with your friends:

Health-First Fitness Coach
P.S. If you liked this post, then please signup for the newsletter, or follow me on Facebook or Twitter for daily updates and other interesting info.