Get an Introduction to Gold Medal Bodies and Ring Training to Take Your Fitness to the Next Level, and Learn Some Unique Training Strategies to Master The Pull-up and Chin-up Exercises and Beyond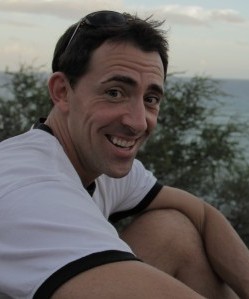 I have spent years saying that "someday, I'm going to interview the legendary Ryan Hurst." And we've even tried to pull it off a couple of times, but our best intentions never manifested into anything. Being on different sides of the planet may have something to do with that. But today, after perhaps the longest waiting period in Physical Living history, I've finally got something to offer you, and it's good – really good. But if you know Ryan – you knew that already.
If you don't know Ryan yet – let me just tell you that he's the real deal. He may live tucked away in what seems like a faraway land, but this guy has been there and back again. And you can trust me when I tell you that he can absolutely help you in your journey to better health and fitness, more strength, and a higher quality of life.
I really enjoyed putting this interview together for you guys, and Ryan shared a ton of really great info. Apart from getting to know him and his work with Gold Medal Bodies, the main theme of this interview was about ring training and pull-up and chin-up training (and beyond), but Ryan shared so much more than that. One of the reasons why I've wanted to interview him for so long is because there's something different about Gold Medal Bodies that I think will jive with a lot of people. The work that Ryan and his colleagues are doing and the community they are forging is truly a diamond in the rough, and more people need to hear about it (and experience it!).
The one thing that struck me from this interview, in particular, is that Ryan truly knows his craft. You can tell that he's worked with a lot of people over his lifetime and has integrated the many experiences during his career to bring something unique to the world of fitness. This guy "gets it," and I think he's doing much-needed work – and having fun doing it, too.

What's Inside The Ryan Hurst Interview
Like I said, the theme of the interview was on ring training and pull-up/chin-up training, but we covered so much more. Not to mention a few rabbit trails we went down, here are some of the things we discussed…
How Ryan's background in gymnastics and martial arts has shaped his fitness philosophy
The difference between a skill-based strength training system and a conventional training system, and how understanding the distinction will help you to better achieve your goals
The pros and cons of gymnastic rings and the unique benefits this tool offers, and why you might want to consider getting a set (or making some)
How beginners can work up to extremely advanced strength skills on the rings
Ryan's unique method for progressing from beginner level exercises to advanced ones, regardless of conditioning level
Why being able to do 20 pullups isn't all it's cracked up to be, and what to do after you've reached this level
Why Ryan does NOT recommend the kipping pull-up exercise, and why you should think twice before performing them
How to work towards achieving the highly-esteemed one arm pull-up
What your personal trainer didn't tell you about what to do with the core and the legs while perfoming pull-ups and chin-ups
What it means when they say "tighter is lighter" and how you can apply this simple strategy to sky-rocket your strength training performance – whether on the rings or not
Ryan's favorite type of go-to, "play-based" workout
And much more!
I know. Even I'm getting tired of hearing my own voice. So, that's enough blabbing from me. Click the play button to listen in…
---
Update:

This interview is now only available as part of The Pull-up Solution package here: The Pull-up Solution.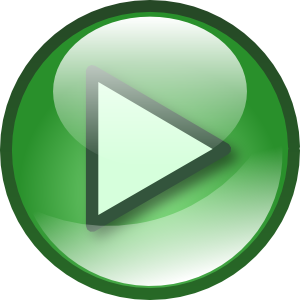 *Mp3 audio file, approximate length is 55 minutes
---
Special Offer
If you're interested in learning more about Ryan and his Gold Medal Bodies organization, and if you're thinking about trying out this whole skill-based strength training to take your fitness to new heights, you can learn more about Ring Training at the GMB website here:
And if you just want to try something out before you commit to anything, they have a free introductory Rings Program here. Otherwise, just check out the Gold Medal Bodies Website here.
Note: for the next few days, Ryan is offering an exclusive bonus for anyone who purchases either his Rings 1 or Rings 2 programs. If you order by Sunday, December 9th at midnight EST, they will send you a copy of their Rings Body Blaster Conditioning Circuit for free.
I grabbed this description from their website:
"We designed the BBCC as a "rings lite" program you can plug into your schedule on your terms. It's short, fun, and brutally effec­tive at work­ing every part of your body – even muscles you may have never noticed you had before. And with the included warm-up and cool-down, and full programming guidelines, there's really nothing "mini" about the Rings BBCC or the strength it builds."

So, if you decide to pick up a copy of either of those programs, just send an email to Amber at GMB telling her that you listened to Ryan's interview with John Sifferman, and she'll send you the bonus. You can reply to the GMB email that is sent as your receipt to reach Amber. Again, this offer expires on Sunday at midnight. So, don't dilly-dally!
Wrap Up
I want to thank Ryan again for taking the time to do this interview. It was a pleasure to finally get on the phone to chat about training, and I'd love to do it again sometime. And I really mean that. This interview left me wishing that I had asked more questions, but we'll do it again – and hopefully meet in person for some training someday, too.
If you found this article helpful, please share it with your friends and tweeps:

CST Coach, CST-KS
Health-First Fitness Coach
P.S. If you liked this post, then please signup for the newsletter, or follow me on Facebook or Twitter for daily updates and other interesting info.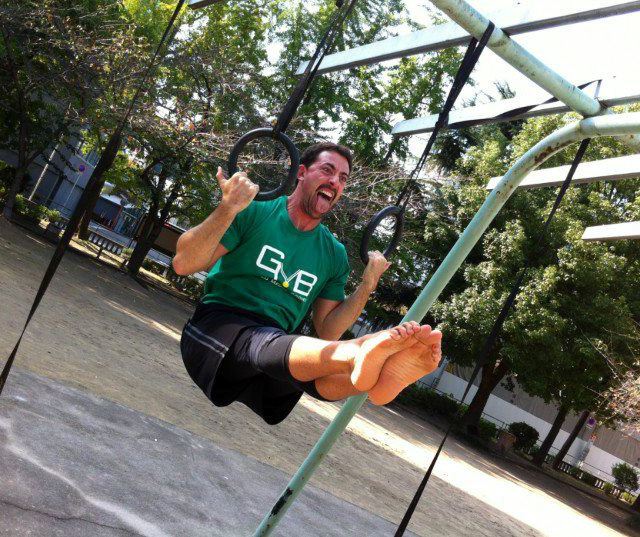 More Information
The Pull-up and Chin-up Training Hub
Pull-ups and Chin-ups for Women: Interview with Shawna Kaminski
Interview with Scott Sonnon About TACFIT