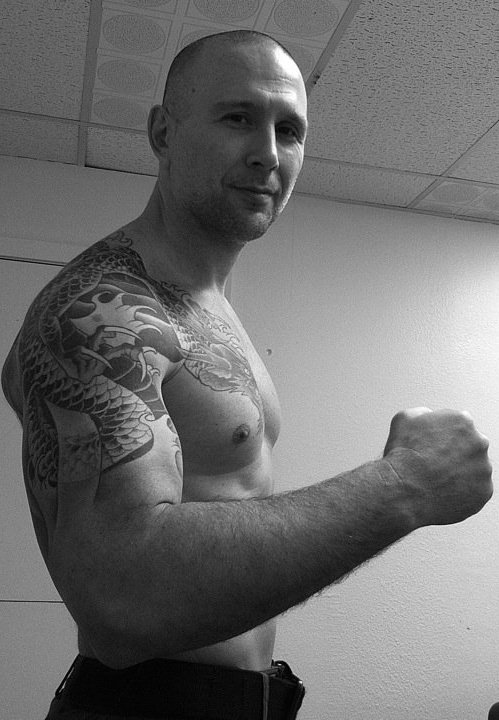 Tactical Fitness is the next evolution in physical training for the fitness industry. In a nutshell, tactical fitness makes every element of a training program relevant to the needs and goals of the practitioner. It incorporates everything that is necessary, and only what is necessary to succeed. Thus, being "tactical" about your approach to physical activity. It's precision fitness through and through.
Scott Sonnon is at the center of the tactical fitness revolution, and is spear-heading the message with his TACFIT system.
I've been training under Scott's guidance since 2006, and interviewed him all about his Circular Strength Training system (CST) in the past (interviews: part 1, part 2).
This interview is all about TACFIT, which is an outgrowth of the CST system. In this interview, you'll learn all about the background behind TACFIT, some of the theory behind it's development and design, along with how to get started with TACFIT today.
In essence, TACFIT embodies all of the most valuable aspects of CST (health-first fitness, incremental progression, injury-prevention, etc.) and applies them to specific training goals. It's an example of the most direct application of CST.
I think TACFIT is a very valuable addition to the RMAX curriculum because CST is such a broad and deep system, and it's easy to get lost amongst all the information. TACFIT provides answers and directions, with clear action steps for how to achieve specific physical goals.
OK, I've blabbed long enough. Check out the interview with Scott below, and get ready for a taste of the depth behind the TACFIT system.
Interview with Scott Sonnon about the TACFIT "Tactical Fitness" System (40 min)
The Best TACFIT Products & Programs
Updated May 2013: Take a look at the following TACFIT programs below, and check out the one(s) that interest you.
John's Top Picks:
I've included these five programs in my top picks because I've personally evaluated each one and have vetted it to be a high-quality, high-value program that is well-worth the investment. If you're at-all interested in getting into TACFIT, then I highly recommend you start with one of these. These are the programs that you really can't go wrong with.
TACFIT 26* – If you can only get one TACFIT program, then this is probably the one to give the most consideration. This is ideal for those with a small home gym setup and who want to experience TACFIT in all its glory. If using several different training modalities along with all sorts of modern fitness equipment (clubbells, kettlebells, sandbags, gymnastic rings, bodyweight exercise, etc.) and exercises sounds like fun, then this is the program for you. This is arguably the best of all TACFIT programs currently available, and is certainly some of Scott's best work to date. If you have some or all of the equipment available and/or are able to make some exercise substitutions, then it's a no-brainer (get this one!). If you have a limited equipment selection, then some of the other products may be better-suited to your needs. Check out my product review here, and a sample workout here.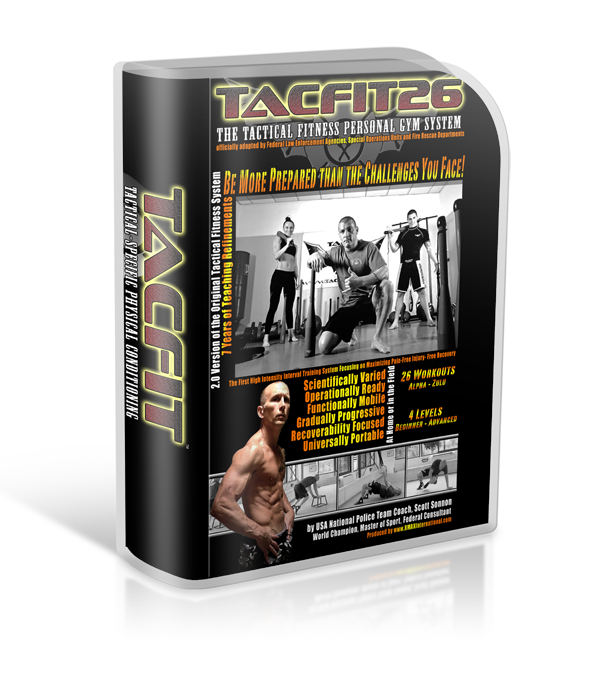 TACFIT Commando* – This program will literally kick your butt every time you employ it, but it does so with finesse and an eye for health, injury-prevention, and overall safety. TC is bodweight-only (zero equipment required), meaning you can do it anywhere, anytime. I think this is one of Scott's finest stand-alone training programs, and one of the best value's for all the information you receive. Hundreds of Physical Living readers have invested in TACFIT Commando since its debut in 2010 and I've received dozens of great reports so far (some of which you can read in the comments sections of these pages: product review here, FAQ here, sample workout here). You can also check out a whole website I created for my official TACFIT Commando Review.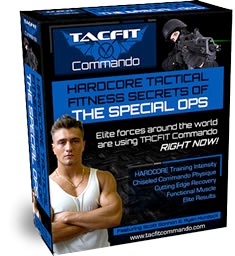 TACGYM: Tactical Gymnastics* –  This is by-far one of Scott's best stand-alone training programs, but it's definitely not for everybody. TACGYM is not a body transformation program, but a movement transformation program – and it excels in this area. Like TACFIT Commando, it's one of the best value's for your money because of how comprehensive it is. Dozens of Physical Living readers have been working with TACGYM, including myself, and everyone is enjoying it as you can see in some of the comments I've received on these pages: product review here, interview with Scott about TACGYM here, 3 Complete TACGYM Workouts here. If this is your thing, then prepare to get comfortable with moving your body in all sorts of crazy ways.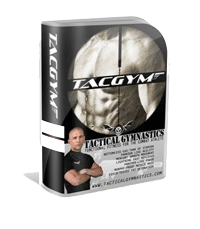 TACFIT Warrior* – This is another bodyweight-only training program that also incorporates mental training strategies right into the curriculum. This one has also received a lot of praise from dozens of my readers. If you want to go deep in your physical practice, and experience lifestyle transformation through physical transformation, then TW may be for you (TACFIT Warrior Review here, FAQ here, sample workouts here).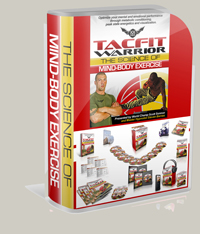 TACFIT Firefighter First Alarm* – This is a seriously awesome program, but it's not one of Scott's. This was created by TACFIT Division Chiefs Ryan Provencher and Christian Carson to provide a precision-fitness solution for the firefighting community. But this program is so good that anyone can and will benefit from using it. You don't need to be a smoke eater to enjoy and benefit from TACFIT Firefighter. Like TACFIT 26, this one involves a good variety of equipment and protocols, but Ryan and Christian have made it brain-dead easy to substitute other exercises for the ones you don't have the equipment for. So, if you're looking at TACFIT 26, take a peek at this one, too. You can read my complete product review here, watch me perform one of the high intensity workouts here, and learn all about it from the creators in this interview here.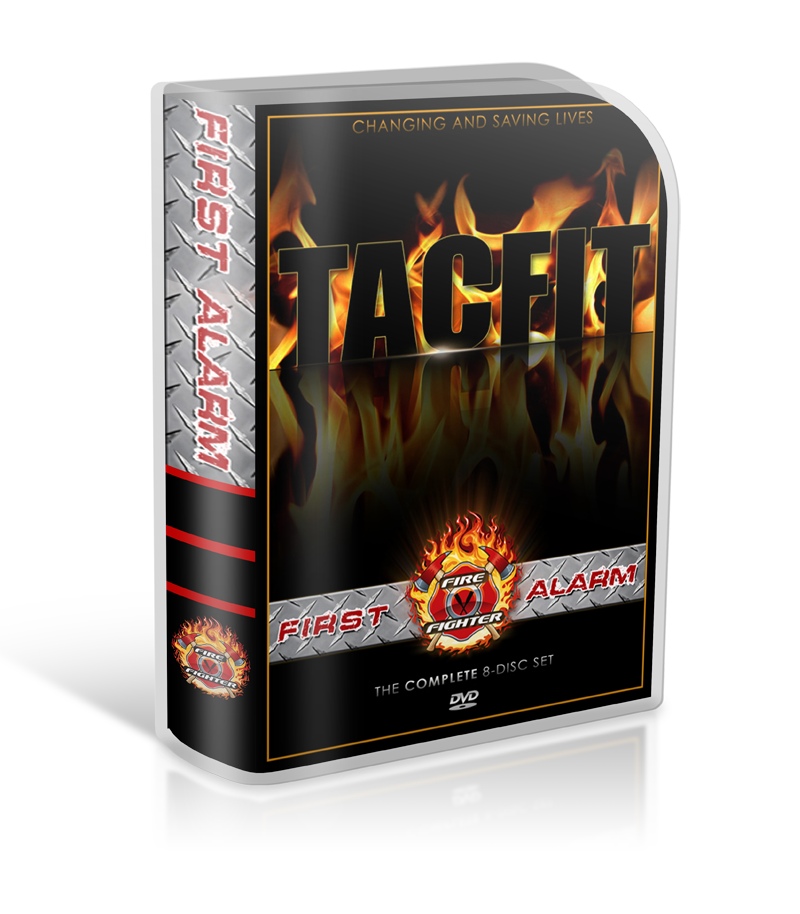 *highly recommended and fully endorsed by John
Runner-Ups:
I've previewed each of these programs and put them on this list because they are either much smaller in scope than the others, much more focused (ie a novelty program for a very specific need), or I just didn't like it enough to write a review. That said, they are certainly not bad products at all. They're just not my first picks.
And remember what Scott shared towards the end of our interview. He said, "It doesn't matter what you do. It matters what you're motivated to do. So, the thing that excites you the most… do that thing." So, if one of these is of particular interest to you, then it may be worth choosing that one rather than one of my top picks above, but choose wisely.
In alphabetical order…
TACFIT Barbarian – If you want a TACFIT-infused training program that utilizes parallettes (or parallel bars) in all sorts of crazy ways, then TACFIT Barbarian is the way to go. It's one of the ones in the TACFIT lineup that never really jumped out at me, but if you'd like to train with parallettes and/or try something different, then it might be the one for you.
TACFIT Kettlebell Spetsnaz – This a complete training program using kettlebells as the primary training tool, but in many ways that have never been seen before (that's not hype – some of the material is brand new, never seen before). If you want to learn how to make your kettlebell training truly three dimensional, then you will enjoy Kettlebell Spetsnaz – whatever your level of experience is with kettlebells.
TACFIT King Of Clubs – If you want a plug-and-play clubbell training program that utilizes the TACFIT methodology, then King Of Clubs is your bread and butter.
TACFIT Mass Assault – This program is for those who want to pack on a lot of muscle mass, in as little time as possible, but do so with a health-first approach (which is rare for most muscle building programs). It requires a minimal equipment investment, and can be done at the gym or at home. Though I haven't used or reviewed this myself, I've heard good things about it from my CST friends and colleagues.
TACFIT R.O.P.E. – Every TACFIT program has a reputation for including never-before-seen, innovative exercises. ROPE is the one program that may have the most creative exercise collection of them all. All you need is some rope to use this total body training program. Don't believe me? Wait til you see some of the exercises.
TACFIT Survival – This program was created by TACFIT European Director Alberto Gallazzi. It's a 3-month, no-equipment, bodyweight training program based on MMA, self defense, and other martial art-related disciplines. If equipment-free conditioning for those activities interests you or you're just looking for another good bodyweight training program to go along with the likes of TACFIT Commando, Warrior, and TACGYM, then TACFIT Survival may be right up your alley. Check out my product review here.
Final Words
TACFIT is one of the most effective all-around tactical fitness systems currently available, and I would encourage anyone who has a desire to improve their health, fitness, and overall preparedness to get a TACFIT program that interests you and then give it everything you've got.
I'd like to thank Scott once again for this excellent interview. The quality of the responses and the depth of knowledge was of the highest caliber. It was an honor to learn from you, Coach, and I'm proud to share this on Physical Living.
Now, if you have any questions about the TACFIT system or any of the specific programs, please post them in the comments below. I'll help you out the best I can. And if I can't, then I'll call in the reinforcements (Scott). And please help a brother out and share this interview if it was helpful to you – it helps get the good word out and bring more exposure to this kind of training. Thanks!
If you found this article helpful, please share it with your friends and tweeps:

CST, CST-KS, NSCA-CPT
Fitness Professional