Get an Inside Look at the Next Evolution of Clubbell Training and Learn Some Advanced Training Strategies to Take Your Fitness to the Next Level
If a man says he'll fix something, he will. You don't have to remind him every six months. -Unknown
Have you ever put something off until tomorrow only to finally get it done six months later? No? OK, maybe it's just me then because that's exactly what happened with this interview.
I still remember that Thursday afternoon last May. Shane and I got done with the interview and ended up chatting for another hour or so – leaving me no time to edit the audio file for publishing. Then tomorrow came, and I had a whole other agenda on my mind and editing the interview was out of sight, out of mind.
The fact of that matter is that this interview came *this close* to being forever lost in the Siffer-archives – a very lonely place to be indeed. But alas, upon receiving an unexpected reminder, I rescued it from certain peril in order to bring it to you today. So, it's almost six months too late, but this interview is finally seeing the light of day for better or worse.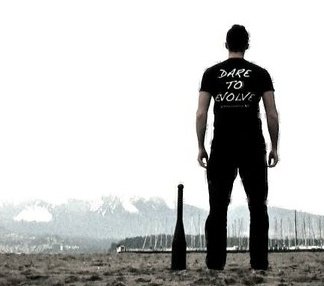 So, make sure you're extra nice to Shane for being so patient with me!
In case you don't know Shane, he's a tip-top fitness professional with a particular expertise in clubbell training. He is the creator of the Clubbell Evolution series of training programs and he's also the owner and founder of DareToEvolve.TV.
What's Inside The Clubbell Flow Evolution Interview
If you've listened to any of my other discussions with Shane before, you know that you're in for another good one. Shane really pours it all out there in this interview, which is making me kick myself for taking so long to get this posted.
We covered a lot of ground, but one of the main themes we discussed was about advanced training strategies for beginner and intermediate clubbell trainees. That was the big one, but there was a lot more – and it all has to do with taking your training (and your life, in general) to the next level – and doing so in an incremental, fool-proof fashion.
Needless to say, there's a lot of good stuff in here for anyone at all interested in not just clubbell training, but fitness in general, and I won't spoil it for you. Besides, Shane is a much more eloquent orator than I. So, I'll hand the mic over to him…
Note for clarification: In the interview, it's mentioned that Shane is a Circular Strength Training Head Coach, but that is no longer the case as he has recently stepped down from that position to focus on growing his own business.
---
Interview with Shane Heins About The Clubbell Flow Evolution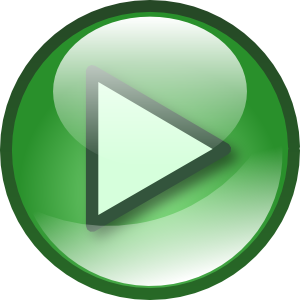 *Mp3 audio file, approximate length is 60 minutes
---
I want to thank Shane again for not just putting up with me for another interview (easier said than done!), but for pouring his heart into everything he does. He's one of the most genuine men I know and I'm proud to call him a friend and colleague.
Now, I've reviewed every single clubbell training product ever released, and I've come to the conclusion that Shane Heins' Clubbell Flow Evolution program is hands-down the best clubbell instructional material there is, and by far the best value out of everything currently available.
Seriously, this is a must-have for anyone who is thinking about getting into clubbell training – whether for casual recreation or serious training. I would even said this is a must-have for more experienced clubbell athletes, too. It's truly the go-to program – actually 3 programs in 1 product – and I stand behind it 100%. It's simply the best there is, and it's so good that it'll be hard to beat. Learn more about it from my complete review here: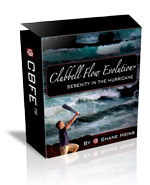 Special Offer For PhysicalLiving.com Readers: for the next few days, Shane is offering his complete Clubbell Flow Evolution Program at a 10% discount. But it's only available at the discounted rate until Saturday, October 27th. This offer is not available to the public, and you'll need a special link to access the discounted price. Instructions: First, Click Here to access the Clubbell Flow Evolution sales page, then Click Here to access the special order page.
This Offer Expires In:
More Information
The Clubbell Flow Evolution – Complete Review
Clubbell Flow Evolution Workout Session
The Clubbell Flow Evolution "Tempest Flow" Workout From the "Cyclone Strength" Cycle
The Clubbell Mass Evolution Review
The Clubbell Mass Evolution Lower Body Workout
The Clubbell Hero Evolution Review + Sample Workout

Interview with Shane Heins About Clubbell Training For Building Muscle
Clubbells: Not Just For Grip Strength and Shoulder Mobility
If you found this article helpful, please share it with your friends and tweeps:

CST Coach, CST-KS
Health-First Fitness Coach
P.S. If you liked this post, then please signup for the newsletter, or follow me on Facebook or Twitter for daily updates and other interesting info.