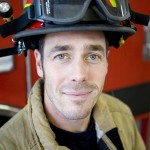 A few days ago, I had the opportunity to get on the phone with the creators of the new TACFIT Firefighter Program. Christian Carson and Ryan Provencher have been hard at work on this product for two years now, and the program has actually been in development for much longer than that. To say that I was impressed with their candor and knowledge would be an understatement. These guys are the real deal, and I'm going to go out on a limb when I say that TACFIT Firefighter is going to revolutionize the methods that firefighters in this nation, and around the world, use to maintain a high level of fitness year round – fitness that requires them to be ready to perform at a moment's notice.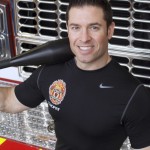 Even after only a few minutes on the phone, it was obvious how deep of an understanding each of these men has of fitness training, and more specifically, how it pertains to firefighters and those in similar professions. These guys are able to break down complex ideas and explain them in layman's terms, and their program operates in much the same way. I've had a chance to preview the materials and try out one of the workouts, and let me tell you, this is some sophisticated program design, but the way it has been presented couldn't make it easier to follow on a day to day basis.
Anyways, I could talk on and on about how impressed I was, but I'll quit blabbing and let you listen to THEM.

What's Inside The TACFIT Firefighter Interview
The main theme of this interview was explaining the philosophy and methods of the TACFIT Firefighter Program, but there is so much more than that contained in this interview. Once you've listened to this, you will have received a barrage of training ideas, and "aha" moments that will make you reevaluate your exercise habits. But like I said before, this was primarily about the program itself, and the ultimate goal of this interview was to help you learn exactly what is is so that you can figure out if it's suitable for your needs and goals.
Christian and Ryan made it very clear that TACFIT Firefighter was created specifically for the vocational needs of active duty firefighters, but also that those with general fitness goals could still find value and enjoyment from their program. So, it was my goal to get to the bottom of what TACFIT Firefighter actually involves. By the end of this interview, I want you to know whether this program is right for you or not.
You're also going to learn a lot about training, too. One of the common themes was aligning every aspect of your training program with your actual day-to-day needs and goals – making sure that nothing is extraneous. It was all about specificity in a training program, and there are a lot of nuggets of wisdom that you could miss if you're not paying attention and looking out for them.
Anyways, I'm going to shutup now – for real this time. You're just going to have to listen to get the rest. There are too many goodies in this interview to miss out on – listen in now!
Note: this is one of the longest interviews I've ever done. We just couldn't stop chatting. The info was so good!
---
Interview with Christian Carson and Ryan Provencher About TACFIT Firefighter (84 Minutes in Length)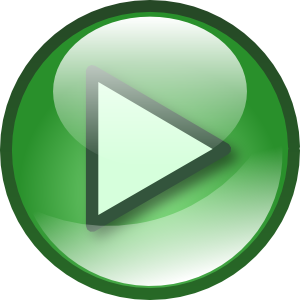 I want to thank both Christian and Ryan again for doing this interview, and for also being committed to the important, yet sometimes overlooked, cause of firefighter fitness. It was an pleasure to learn from them, and I hope you got as much value out of it as I did.
---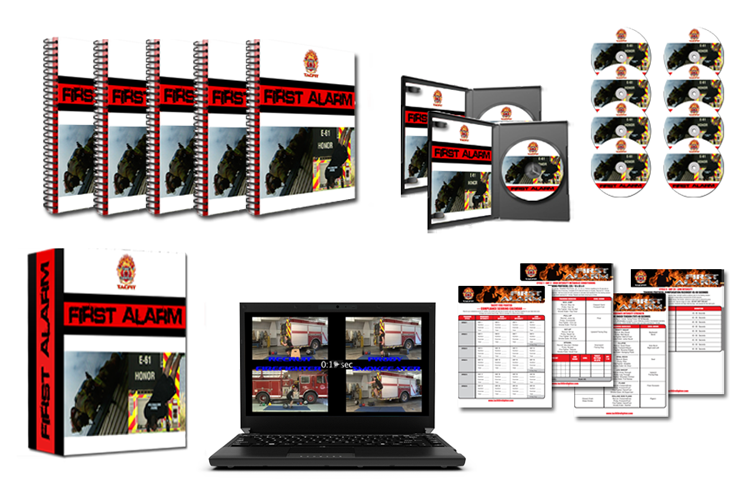 **Be sure not to miss out on the special launch discount (30% off until Monday, March 5 at midnight PST). Also, see below for instructions on how to claim a free gift from yours truly if you do decide to invest in TACFIT Firefighter today.**
Note: If you order through my referral link, please send me a copy of your receipt and I'll send you a free gift: The TACGYM Double Leg Swoop Coaching Video (a great exercise for strengthening the core muscles, and releasing tension in and around the hips and lower back – 11 minute instructional video in WMV format). After you've placed your order through my referral link, just forward your confirmation email containing your receipt to physical (dot) living [at] gmail (dot) com and I'll reply with your free gift. Thank you for supporting PhysicalLiving.com!
If you found this article helpful, please share it with your friends and tweeps:

CST Coach, CST-KS
Health-First Fitness Coach
P.S. My full product review is forthcoming, and should be available in time for when the product goes live – just in case you still have any questions. There might also be a little bonus, too, for anyone who does decide to invest in the program during the launch this weekend.
P.P.S. If you liked this post, then please signup for the newsletter, or follow me on Facebook or Twitter for daily updates and other interesting info.