This is just a quick announcement that I will be attending the Maddog Mudder event in Gilford, NH on Saturday, June 2nd, and I'd be delighted to meet you if you can make it out for the race, too!
In fact, I can't think of a better way to spend a summer day, than crawling around in the mud with a bunch of other sweaty people!
See?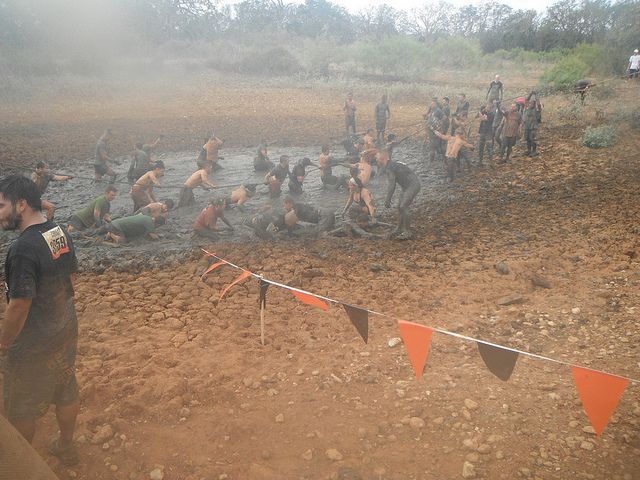 If you don't know anything about the Maddog Mudder, it's a 5k race littered with obstacles quite similar to a military-style boot camp o-course. It's not all that unlike the popular "Tough Mudder" races, just a much shorter distance. Suffice to say that if you enter, you will get tired, you will get muddy, and you will have fun – lot's of fun. I could spend the next 1,000 words trying to convince you it will be the highlight of your summer, but I'll leave it at that.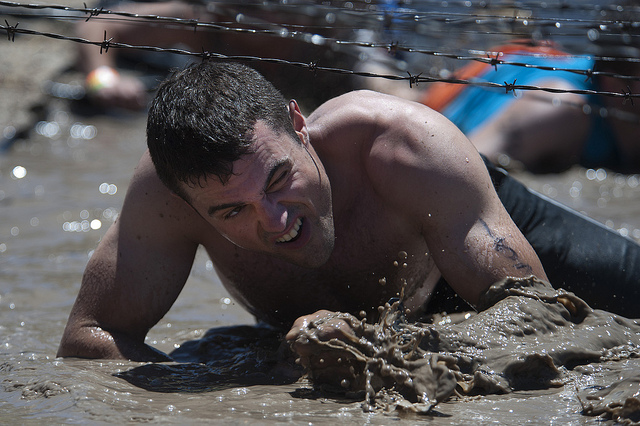 There will be food, games, and live music among other things to make this a spectator-friendly event, too – not to mention that almost all of the course can be seen by spectators. So, if all you want to do is watch me make a muddy fool of myself, bring the whole family!
I've already gotten a bunch of people together who would like to go through the course as a group, and more are being added to our small army by the hour.
To RSVP and join our group, just leave a comment below, send me a message using the contact form, or send me a message on Facebook or Twitter me letting me know that a) you're interested and want more info, or b) you're in!
Note: Please do NOT sign up right away. I'm going to have everyone sign up as a group on Monday, April 2 so that we can all get into the same race heat and go through the course together. You can still sign up and try to join our group after this date, but there's no guarantee that you'll get into the same heat as ours – first-come, first-served.
Also, there is a discounted rate available for a limited time.
So, what do you say – are you in or out? Don't let that little voice in the back of your head convince you that you're not fit enough, too busy, too old, etc. Make your choices.
One Last Note
This morning, one of the Burn The Fat Inner Circle members sent me a private message expressing interest in this race, and I couldn't help but notice one of her favorite quotes on her profile page:
"You must do the thing you think you cannot do" Eleanor Roosevelt
I'd say that's darn good food for thought for an event like this.
If you live in the New England area and are at least interested in possibly attending this event, consider sharing this post on your Facebook or Twitter page to see if any of your local friends and family might be interested in joining you, too.
Or, click here for more information about the Maddog Mudder race.

CST Coach, CST-KS
Health-First Fitness Coach
P.S. As of right now, there are 71 days until race day. Time to start preparing! I think some long distance runs and hill sprints are in order.
P.P.S. If you liked this post, then please signup for the newsletter, or follow me on Facebook or Twitter for daily updates and other interesting info.
P.P.P.S. Photo credit: http://www.flickr.com/photos/usnavy/, http://www.flickr.com/photos/glennharper/