Help Me Help You By Answering The 2-Question Survey Below About What Kind of Product You'd Be Most Interested In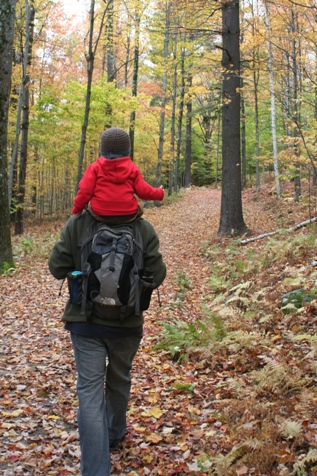 It's true. The world knows. The cat's outta the bag, and the beans have been spilled everywhere. As I mentioned in an article about how I make money from this website that I posted early last month, I'm currently developing a fitness product of my own to sell – for money. Some of you are probably thinking, "heresy!" And others are probably saying that it's about time (I agree!). Many of you have been encouraging me to create some sort of fitness product for years now, and I've finally decided to go through with it.
At first, I was thinking I'd keep the whole project under wraps. It would be my little secret. And I even demanded absolute secrecy of friends and family whom I've discussed it with over the past several months. But now that I think about it, I'm starting to feel… meh.
There's really no point to all this secrecy. In fact, it's probably terrible marketing to keep something a complete secret for too long. So, at last, I'm revealing my intentions, and I'm throwing in a few perks for my Physical Living readers (that's YOU! Check the URL above for validation).
So, I guess I'll just say it then. Mmmhmm, uh-huh, ok then.
For the last several months, I've been chipping away at a product idea I've had for some time now, but I've been wrestling with the fact that it may not be the right one to release – at least, not now. Said another way, I'm starting to think it may be the product that I have wanted to release – not what you want me to release. Now, maybe I'm just letting my mind get the best of me, and if you think that's the case, then give me a digital beat-down in the comments section below, and tell me to just release the thing!
But here's the thing: if I release a product, I really want to know what YOU want from me. I don't want to just open the doors and say "here it is!" only to find that it wasn't what you guys really wanted in the first place. I created this site for you, after all.
Fortunately, I'm an idea guy. I've got ideas everywhere, and I've got the white boards, cork boards, sticky notes, and countless Word doc files to prove it!
And I've narrowed my list of product ideas down to four of my favorites. Each one is unique and serves a distinct need, and I want to know which of the four you'd be most interested in, if any at all. Please note that I'm not giving away too many details as I don't want to disclose too many of the specifics. But there should be enough info to help you get the gist of it.
Siff's 4 Product Ideas
So, if you would be so kind, please read through the following short descriptions and then answer the two question survey below. It shouldn't take more than 1 minute to complete – even for you extra-hard thinkers.
In no particular order…
Pull-up and Chin-up Coaching System – This would be a user-friendly coaching system to help people master the pull-up and chin-up exercises. The goal of the system would be to meet the client exactly where they are today (in skill and conditioning level, etc.), and take them by the hand, coaching them on how to improve their pull-up performance. This would be for all skill and conditioning levels, whether you can do 20 or 30 pull-ups already, or can't do a single one. It would take you from ZERO pullups/chinups to ONE, or from FIVE pullups to 50 (if you so desire to go that far).
Ab Training and Core Strengthening Workout Program – This would be a comprehensive ab training program, under the premise that if you want to get great abs, you need a strong core. It would involve a large variety of ab and core strengthening exercises that train the body in all three dimensions and in all six degrees of freedom, and would have a user-friendly, customizable program(s) to follow to help you get the best abs your genetics will provide.
Bodyweight Training Program For Fat Loss and Lean Muscle Gain – This would be a follow-along bodyweight exercise workout program that is customizable to an individuals skill and conditioning level (for beginners and advanced trainees) to help them burn fat and build muscle while improving health and fitness… just with a twist of Siffer-crazy!
Specialized Fitness Program and Strength Training System For Runners – This would be a follow-along workout program designed for runners to help them build a stronger, more injury-resistant body while also helping them to burn fat and get leaner while building some lean body mass, too.
---
Survey

Loading ...

Loading ...
---
Final Words
I've collected a lot of feedback from you guys over the past few years (my last survey is here) and have put together some ideas of what I think you're looking for. That said, the only problem with that equation is that it's what I – John Sifferman – think is best. Truth be told, I'd rather you guys just tell me what you're looking for instead of having to guess on my own. My goal with this site and with a product like this is to help as many people as possible – and it just makes sense that you be the ones calling the shots.
So, if you could hit me up with your thoughts/ideas/suggestions, that would make this product's development at least 10 times easier – maybe even 11. Please post your thoughts below. And if you think I'm crazy, let me know. I'm all ears!

If you found this article helpful, please share it with your friends and tweeps:

CST Coach, CST-KS
Health-First Fitness Coach
P.S. If you liked this post, then please signup for the newsletter, or follow me on Facebook or Twitter for daily updates and other interesting info.
P.P.S. Regardless of which product is chosen, when this thing finally goes for sale, it's going to be offered at a steep discount for PL readers. I'll be practically giving it to you. And there may be some free copies available for those whom are interested in beta-testing.