Natural movement has become a trendy topic these days with the rapidly rising awareness of parkour, freerunning, primal fitness, barefooting, and most recently, MovNat, which teaches the "natural movement training system." Just the phrase itself, natural movement, begs an explanation. What is natural movement, and more importantly, are some movements more natural than others? If we can postulate that certain human movements are natural, then logically, some other movements must be unnatural. This creates problems in the fitness and natural movement communities because one group will argue that their movements are natural, and the other groups will disagree. This article will explore the middle ground that all parties mutually agree upon. By the end, you will have a working definition of natural movement and you'll also understand the irony that natural movement doesn't come naturally.
What is Natural Movement?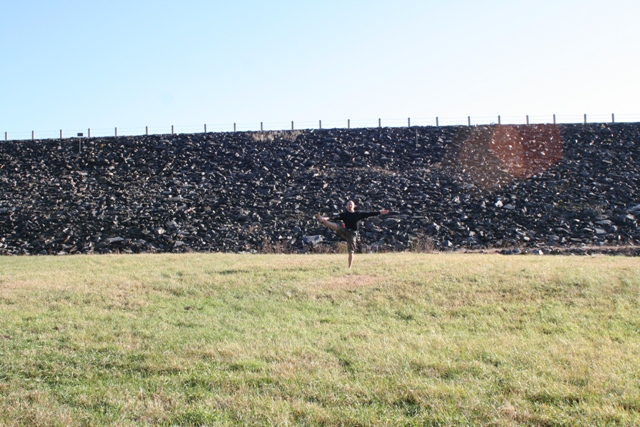 There is no single accepted definition for natural movement because everyone has a different perspective about what the term natural implies. Some people argue that natural movement is only possible in a natural environment (think woodlands or tundra). Others argue that natural movement is possible in any environment that humans inhabit. Still others claim that natural movement must meet specific criteria before it is deemed "natural" (such as serving a practical purpose, for instance – if it's not practical, it can't be natural, after all – right?). By now, you can see the many disparities that arise out of the vagueness of the phrase natural movement.
We know that the term natural is defined as "of, relating to, or concerning nature." A simpler definition is "in accordance with nature." Therefore, natural movement is any movement that is in accordance with nature. As humans, we are of nature. Therefore, the movement capacities we have are natural. So, it's logical to claim that any possible human movement is a natural movement.
This is most obvious with movements such as walking, running, and lifting. But within the spectrum of possible human movement, we must include such practices as acrobatics, athletics, martial art, dance, and even physical activities like contortionism and yoga, which may seem quite unnatural from some viewpoints. By this broad definition, waving to a friend, saluting your superior, doing the splits, and embracing a loved one are all natural movements.
Natural is not necessarily Optimal
The trouble arises when we use the word natural to imply optimal. Natural does not mean optimal. So, even though we were all born into humanity fully capable of performing natural movements such as running, one person's running technique may not be as optimal as someone else's – even though both runners are completely natural in their movements (remember, all human movement is natural).
At the MovNat Expansion seminar, Erwan Le Corre taught us that any movement can be "naturally good" or "naturally bad." This is an important distinction because technique can be good or bad, but still accomplish the intended result of the activity. Sure, mostly everyone can run, but not everyone naturally runs with excellent technique.
The Circular Strength Training system (CST) refines this approach a little more, distinguishing between efficiency and effectiveness in any movement. Effectiveness refers to ones ability to accomplish a specific physical task – it's results based. For example, someone who can throw a right hook effectively will knock out his opponent with one strike. Someone who can run faster or longer than anyone else in a group is the most effective runner. Efficiency, on the other hand, refers to the quality of someone's movement – how well they move or how good their technique/form is. Someone who moves efficiently in any given activity will experience less fatigue, and will get injured less often or not at all. For example, an efficient runner is one who never injures themselves because they run with excellent technique. An efficient boxer is one who roots well into the ground, uses good hip snap to propel a strike, and can keep fighting longer than others because her energy expenditure is minimal.
All movement skills are on a sliding scale of efficiency and effectivness, and fall into one of these four categories, in order of least optimal to most optimal:
1. inefficiently ineffective: poor form that does not result in desired outcome (Least Optimal)
2. inefficiently effective: poor form that results in desired outcome
3. efficiently ineffective: good form that does not result in desired outcome
4. efficiently effective: good form that results in desired outcome (Most Optimal)
So, we now know that all human movement is natural, but each persons movement can lie anywhere on the spectrum of relative efficiency and effectiveness. We can and should ask ourselves if natural movement skills helps us to accomplish a specific task (is it effective?), and also whether or not the skill is efficient at accomplishing its purpose.
You Can't Learn What Isn't In Your Nature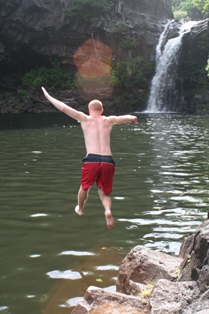 Our nature determines what we can and cannot do, not how well we do it (the word nature could be substituted with genetics). As humans, we cannot fly, but we can run, jump, swim, and defend ourselves because those things are in our nature – among many other things. Most of us are born with the ability to build high levels of proficiency in specific movement skills (becoming efficiently effective). However, we don't inherit the skills to perform natural movements both efficiently and effectively from birth.
The truth is that we're not born into movement perfection. However, we know for a fact that proficiency in movement skills is acquired through diligent practice throughout childhood, youth, and adulthood. Similarly, they can diminish without practice.
It is this very reasoning that must be used when confronted with the argument of "So, you're saying that we're not fit for our natural environment and lifestyle needs – we're broken?" This couldn't be further from the truth. We are completely equipped to deal with the needs we experience on a daily basis and over a lifetime. The difference is that we are not born with skills, but with the ability to develop skills over a lifetime.
Let's use an obvious example to put this one to rest: hunting. Humans have been hunting for a long time. Long enough that someone could postulate that the skill of hunting is instinctual and actually printed in our DNA due to countless generations of evolutionary development. Speculative, yes, but a extremely common rationale for an argument (if it sounds dumb to you, then we're in the same boat). Now, here are some things I know…
I know many men who have an affinity for the outdoors.
Some of these outdoorsmen are in excellent physical health and a few have exceptional fitness levels, too.
I also know that if you put any of these fit and healthy outdoorsmen into the wild with the instruction to hunt for food, most of them would be unsuccessful.
Why? Because even though they're physically able to hunt, they haven't been trained in this skill. Surely, each of them is physically capable of learning the skill of hunting, but this isn't something they were born with.
Similarly, my dog was originally bred for bear hunting, but I can assure you that without proper training his hunting instincts would be quite limited to barking and chasing any animal that moves (the goofball even chases after birds!). He's not a bear hunting dog because I haven't trained him for that! Humans aren't all that different in this context.
Thus, it is an imperative distinction that we are not born with the perfection of natural movement skills, but with the ability to develop skills within the scope of our nature.

What we do and don't know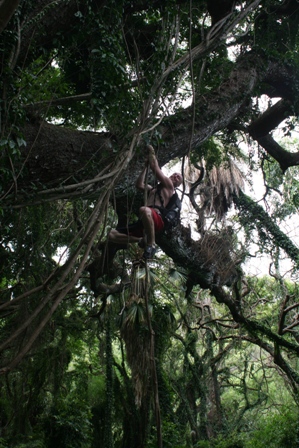 It's common to promote a romantic idea of our ancestors being the pinnacle of physical perfection (I wrote about this here). It is often argued that hunter gatherers were of excellent health and would embarrass modern men and women with their exceptional physical abilities. This may be true, and maybe not. We really don't know what our ancestors health and fitness levels were like. There's evidence, of course, with 10+ foot tall human skeletons that have been dug up and fossilized human footprints that would imply record-breaking sprinting speeds. We can infer all sorts of things from these tidbits of evidence, but these are only useful for speculation at best.
What we do know is that we are all pre-disposed to the laws of conditioning. Every action is an act of conditioning. Here are three laws that every human is in subjection to:
Law of Outcome: Whatever you do produces an outcome, regardless of how you value that outcome.
Law of Adaptation: Whatever you do over a period of time creates a change in you to find homeostasis, regardless of how you value that adaptation.
Law of Progress: Whatever you do with continually increasing volume, intensity, density, or complexity becomes more easily repeatable, regardless of how you value the progress.
*Laws of conditioning taken from pages 7-8 in Scott Sonnon's book BodyFlow – published in 2003.
Further, we have the SAID Principle, which states that the body adapts specifically to the demands imposed upon it (more in-depth explanation here and here). We know that if we move a certain way, our body will make us better at moving that way – EVEN if it's not efficient or effective. That's just how the laws of conditioning work.
The Playground Conundrum
Many a fitness coach are quick to point out that young children seem to have a inborn affinity for natural movement. Just watch any child playing at the playground and you'll know what I mean. They run, jump, climb, crawl, wrestle, hang, swing, and balance – usually with impeccable efficiency. One could argue that these kids are born as movement experts, but this isn't entirely true. It is true that children often have excellent biomechanics within various movements. However, children develop skills by the same physiological processes as adults do, just much more rapidly. Also, there's no arguing the point that children are just as subjected to the laws of conditioning as adults are.
It's a short-sighted desire to resort back to the movement quality we had as children. Yes, many children can squat fully, many of them don't heel strike when they run, many can lift stones and branches with a straight back. These are all observable evidences that children move with good biomechanics (and we can learn a lot from studying this subject), but these are just the basics of natural movement. As well-studied and well-practiced adults, we can not only employ proper biomechanics (the basics), but also refine movements/skills to the point of mastery – moving far beyond rudimentary fitness skills. We are not creatures of accomplishment, but creatures of development. This is why movement sophistication is weaved all throughout the CST system.
These Things Are Certain
All human movement is natural movement – there is no such thing as an unnatural movement.
All movements are defined by their effectiveness in accomplishing a purpose and efficiency of how well that purpose is accomplished.
Our nature determines what we can and cannot do, not how well we can perform a skill.
We are not born into movement perfection. Rather we are born with the ability to develop and refine individual skills that are within the scope of our nature.
All movements and exercises are unique skills, and one skill does not transfer over to another.
Everything is an act of conditioning and everyone is subjected to that law.
Application
This teaches us that we absolutely must define the purpose for which we exercise, practice, train, or otherwise engage in any physical activity. It's not enough just to be active. If we are merely exercising for exercise sake, then we are not fulfilling our birthright to ever-increasing our movement sophistication and refining our physical skills. It's in our nature to develop, but there must be purpose behind what we are doing. Our primary job is to identify exactly what we want to achieve. Then, we need to identify effectively efficient movements and exercises to achieve those purposes.
This is not beginner level training philosophy. Rather, it's for those people who take their health, fitness, and movement skills seriously. You know that I'm not one who tries to appeal to the masses and provide quick-fix solutions for long-term problems. I'm more interested in speaking the truth about physical living – that it's hard to build a strong body, that it takes a lot of disciplined work, and that there are no quick-fixes. The solution to all physical goals is to internalize the underlying principles of physical living and practice applying them on a daily basis. This is the best way, the fastest way, and the only way to achieve physical mastery.
You cannot teach a man anything; you can only help him find it within himself. Galileo Galilei (1564-1642) Italian physicist and astronomer.
To your health and success,

CST, CST-KS, NSCA-CPT
Fitness Professional