I got an email yesterday from RMAX International announcing their new line of TACFIT clubbells, which are now available for sale. Not even an hour following the announcement, I received a question about them through my Contact Form, and I've received two more in just the last 24 hours. The first one, Ryan, asked me…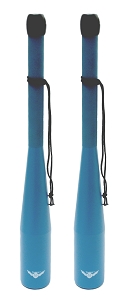 I was wondering if you'd had a chance to work with the Tacfit Clubbells yet, and if so, how they compare to the original.  Your video review of the originals is great, and addresses the concerns I had about the original design (namely, broken knob screws) – Ryan
So, to answer your questions as best I can. Here's the rundown…
I've been hearing about and seeing TACFIT clubbells appear in photos for awhile, though have not used them myself yet. I've got an *almost* full collection of the original CST-style clubbells, and don't see any reason why I'd need to purchase any new ones apart from having cleaner/fresher clubs without any wear and tear. Truth be told, I'm kindof fond of my old, beat-up clubbells – even with their shortcomings.
From what I've read and heard, the new TACFIT clubbells have a few changes which make them different from the originals.
1) They're noticeably slimmer, which should contribute to a lower risk of injury from impact (it happens) and also make the clubbell more portable (e.g. for air travel, etc.). So, if you're a traveling clubber, you may find benefit in the more compact TACFIT clubbells.
2) RMAX also claims they have a tougher and more ergonomic knob, which according to them is "indestructible." This is good news because the number one complaint I've heard about the original clubbell design has been about damaged or malfunctioning knobs. And I've had some issues with clubbell knobs breaking, too. So, I hope this is true!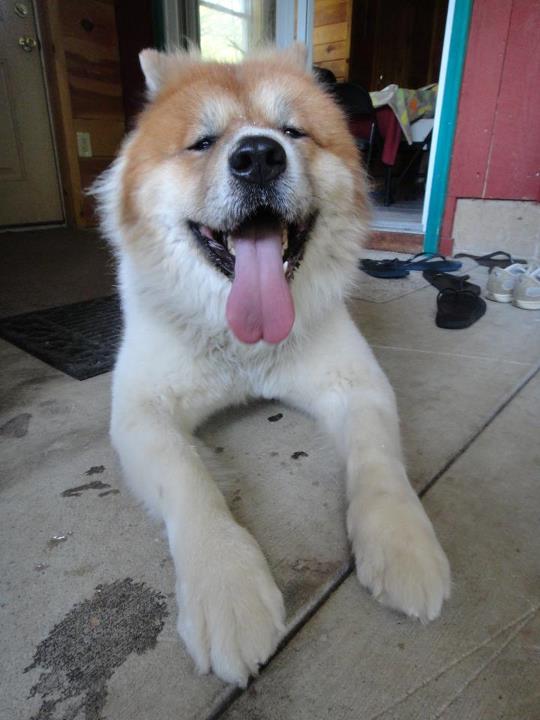 3) There's also a new surface coating (thank you for listening, RMAX!), which will supposedly prevent clubbell cling-ons from getting stuck to the grip or barrel (grass, dirt, ridiculously-profuse, airborne dog fur, etc.), and hopefully will result in improved grip acquisition. My only question here is have they dealt with MY dog's fur?
There are a few other changes, too, like a TACFIT logo, large print labeling, and probably some other things I'm forgetting. But I've covered the most important changes you should know about (ie that I know about).
Personally, I'm mostly curious about how the new surface coating handles sweat or training in high humidity. That's my biggest gripe with the original clubbell design, and the only value-diminishing flaw that I point out in my clubbell review. The crinkle-coat is awful, and in certain conditions it gets ridiculously hard to hold onto them. Picture holding onto a 45 pound bar of soap with sweaty palms. But other than that, I think the original design is perfectly suitable for the vast majority of training applications. That's not to say the original design couldn't be improved upon (e.g. a more compact size is obviously a great improvement regardless of application).
Wrap-Up
RMAX tells us that TACFIT Clubbells are suitable for those who train on the go, and based on my initial impressions, that sounds about right. So, it seems they're trying to fulfill a need in a very specific niche market: clubbell users who travel frequently. So, if you travel a lot with clubbells, that may be reason enough to invest in the new ones.
Of course, the big questions are: 1) if you could only choose one, which type should you get, and 2) if you already have clubbells, is it worth getting TACFIT clubbells, too? Unfortunately, I cannot tell you the answer to those questions without having a look-see myself.
So, if anyone is interested in a more exhaustive product review, and would like to send me a set or make a donation to cover the cost, I'd be happy to put together a detailed product review (along with a comparison review). In the mean time, you can check out my review of the original CST clubbell here:
Now, there are those who will buy TACFIT clubbells just because they like cool, new colors (and other reasons which I do not personally understand), but I'll keep my plain-Jane, boring original clubbells. Thank you very much!
If you found this article helpful, please share it with your friends and tweeps:

CST Coach, CST-KS
Health-First Fitness Coach
P.S. If you liked this post, then please signup for the newsletter, or follow me on Facebook or Twitter for daily updates and other interesting info.