Thank you for subscribing to the Physical Living Newsletter!
IMPORTANT NOTE: My digital minions have just sent you an email that contains a confirmation link. You'll have to click this link in order to activate your subscription so that I know I have your permission to start sending you emails.
So, please check your inbox in a few minutes and click on the confirmation link in that email. And if you don't mind, please add my email address to your contacts or otherwise "white-list" it.
After that, I'll send you the first newsletter!
In the mean time, feel free to check out these gifts I put together for you.
My H1Fit Launch Program – Yours Free

Here is a free copy of my my new e-book, the H1Fit Launch Program.
John Sifferman's H1Fit Launch Program: 5 Fitness Lessons To Jump Start Your Health & Fitness Results (PDF file)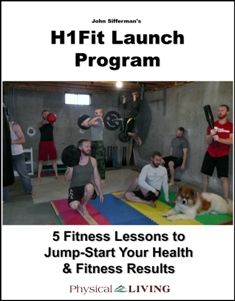 And here are a few more gifts to thank you for subscribing…
Here are some how-to videos for a couple of my favorite exercises.

Click here to download the Double Leg Swoop Instructional Video (WMV file)
Click here to download the Quad-Wheel Switch Instructional Video (WMV file)
Those are great for improving your mobility and core strength, and for reducing aches and pains.
You can also click here to download a special report in PDF format on Goal Setting Simplified.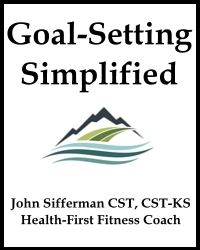 This will teach you how to set clear and compelling goals that will drive you toward your desires, which is a critical first step in any successful endeavor, especially fitness.
Thanks again for subscribing! I'll be in touch soon.