Stop Struggling Under the Bar and Learn How to Master the Pull-up and Chin-up Exercises From Pull-up Training Expert, Shawna Kaminski
Not too long ago, I bought a pull-up training program by a personal trainer named Shawna Kaminski. You see, a little birdy told me that Shawna had recently beat a famous fitness professional in a pull-up contest (a fairly fit young man, whom I will leave anonymous for his sense of dignity). If you know me, then you know that pull-up and chin-up training is an interest of mine, and truth be told, I wanted to learn some of her training secrets. Just what was she doing to be able to do so many pull-ups?
So, I bought her Challenge Workouts program and after taking a quick look at everything, I offered to interview her about her unique take on training – and it turned out great! Now, before we get to the interview, here's a quick video of Shawna doing 20 pull-ups to put a face to the name…
I know, I know. I could nitpick on the technique a bit, too. But honestly, that's some seriously impressive work for anyone – let alone a 49-year old woman! And honestly, I think she could have probably squeezed out a few more if she really tried.
Anyways, our interview went really well and she shared a bunch of gold nuggets of wisdom about pull-up and chin-up training, particularly for women. And trust me, gents, there is some good advice for ANYONE interested in upping their pull-up performance.
Here are some of the things we discussed…

How Shawna worked up to being able to do 32 pullups
Why mastering the pull-up could be the best thing you can do to empower yourself
How to work around the unique challenges that women face when training for the pull-up
The best assistance exercises to improve pull-up and chin-up performance
Shawna's progression for someone who cannot do any pull-ups or chin-ups and wants to go from beginner to intermediate to advanced
Where to begin if you cannot do a single pullup
How to get into the right body position to maximize muscle recruitment and boost your pull-up numbers
Why scapular retraction could mean the difference between doing 2-3 pullups or 10+ pullups
What happens to your body once you can do a single pull-up and why it gets easier to build numbers once you achieve your first one
How to get strong and stay light
How the "workout finishers" strategy can help you boost your performance in ANY workout program and help you burn more fat and build more muscle
And much more!
So, that's enough blabbing from yours truly. Click the play button to listen in…
Update:

This interview is now only available as part of The Pull-up Solution package here: The Pull-up Solution.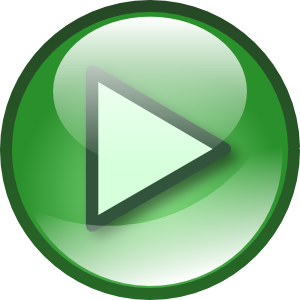 *Mp3 audio file, approximate length is 47 minutes
More Information
For more information about Shawna and her system, check out the Challenge Workouts website here:
Note: for the next few days, Shawna is offering her complete Challenge Workouts Program at a big discount. Plus, she's also included some extra bonuses, too.
And before we finish up, I'd like to extend a BIG thank you to Shawna for taking the time to do this interview. It was a pleasure and I'd love to do it again sometime!
If you found this article helpful, please share it with your friends and tweeps:

CST Coach, CST-KS
Health-First Fitness Coach
Pull-up Training Fanatic since 1997
P.S. If you liked this post, then please signup for the newsletter, or follow me on Facebook or Twitter for daily updates and other interesting info.