I received a question about Tom Venuto's Burn The Fat Feed The Muscle program a few weeks ago, and I thought I'd share my response with you here. I've been recommending Tom's work for awhile, and in my opinion, anyone who is even remotely interested in fat loss should devour everything he puts out there. And that's more true now than ever.
QUESTION:
Hi John – I ALWAYS enjoy your reviews. Whenever I'm investigating something new, I check your site out to see if you've reviewed it!
We've corresponded a time or two in the past – but I'm sure you communicate with thousands of folks.
Briefly, here's me: 44 – 235 pounds – been training with Kettlebells, Clubbells, TACFIT Commando, Gold Medal Bodies, etc. since 2004, when I weighed 312 pounds… Currently on a TACFIT Commando run – looking to conquer 9 cycles (3 missions) – trying to lose the last 40-50 pounds, that I'm guessing needs to come off for me to be officially "lean."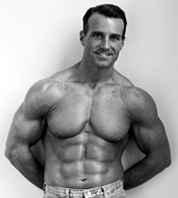 SO – I see you heartily recommending Venuto's material. I have a couple of questions for you:
1) Does he require that one follows his exercise regimen? It would be impossible to get me away from my beloved TACFIT.
2) Is there REALLY any new info, or is it just a revamp of the cyclical ketogenic diet?
3) I'm currently in the middle of a Whole30 (30 day "Paleo" thing) – should I look into this Venuto cat when I'm done?
Yes, I think that the term "Paleo" is baloney – you're only TRULY Paleo if you're eating carrion – I'm just using it as a template for healthy eating.
Thanks!
Johnny

ANSWER:
I remember chatting awhile back, Johnny – good to hear from you!
You can use ANY training program with Tom Venuto's Burn The Fat system, and he'll be the first to tell you that. In fact, he encourages his clients to find a training style that works best for them, while at the same time, explaining which training techniques are best for fat loss goals (each method has pros and cons to varying degrees). That said, Tom holds the opinion that bodybuilding style training is the best method for optimal body transformation results and specific physique-oriented goals and has included a complete program to follow in BFFM to reflect this.
I tend to agree with him on that point. I mean, if anyone has the final word on training methods for body transformation, it's the bodybuilding community. They've been honing their craft down to the last little details for decades and have it down to a very effective blueprint. That doesn't mean it's the ONLY effective method for physique-based training, though, and I'm not one to use it myself because I have different training priorities.
That said, if you want to burn fat, build or maintain muscle, and completely transform your body, then you should turn right to the men and women who make this their primary objective: the bodybuilding and other physique-oriented communities, in which Tom has been involved for most of his life.
The most recent edition of Burn The Fat Feed The Muscle does contain a lot of new information based on the latest research, and the book is bulletproof – always has been. Tom only teaches science-based and science-backed principles and strategies for fat loss, and he's transparent when the research isn't conclusive or when we only have anecdotal reports to rely on. Tom tells it like it is and he always backs up his claims – unlike most of the so-called fat loss gurus out there.
It's Burn The Fat's 10 year anniversary this year, and Tom has majorly revised the entire book to reflect not just a broader subject matter based on what's trending in health, fitness, and fat loss over the past few years, but also the latest research on those issues, too. If there's one single resource that comprehensively covers fat loss, it's Burn The Fat, and that's even more true after the update.
The new information in the book aside, Burn The Fat Feed The Muscle has been called the Bible of fat loss for good reason. But it's not because it's chock-full of "new and improved" strategies or secrets for fat loss. It's because Burn The Fat contains a fool-proof blueprint that guarantees fat loss based on scientific principles and 100% proven strategies that have been around forever (and well documented in the research journals for decades).
So, it's not so much a "new and improved" system. Rather, it's a "what's always worked and always will – no matter what they say" type of system. And that's part of the reason why I stand behind it. Tom doesn't have any tricks up his sleeve. Apart from growing his business with integrity, he doesn't have an agenda. He truly wants to help as many people as possible, and he knows the best way to do that is to provide a high-value resource that best solves the problems his clients are facing.
You mentioned that you're on the Whole30 paleo diet – great! You'll probably find that many of Tom's recommendations mirror that program – with some distinct differences, particularly when it comes to the demonization of certain food groups. But honestly, you could tell me that you're in the middle of ANY type of diet, and I would still tell you to follow Tom's work and pick up a copy of his book. He's at the cutting edge and you will absolutely learn practical strategies for health-first fat loss that you can use for a lifetime. So, you won't have to ride on the "latest and greatest" roller coaster that scheming marketers are always dreaming up. You'll just know what works and what doesn't. Period.
Tom is one of those guys who "gets it." He knows that there are no secrets when it comes to fat loss. The quick fixes are always gimmicks that either never work, or don't work for long and then usually result in a rebound. Tom knows that fat loss takes the application of some simple scientific principles and a lot of hard work. He won't beat around the bush or BS you – never does. He's been burning fat and building muscle his whole life, and teaching others to do the same throughout his entire career. Tom understands and can teach fat loss like nobody else I know.
I've been following his work for several years, and I really think he's one of the world's foremost authorities on the subject. But not only that, Tom is a master of communicating the knowledge people need in a simple to understand manner so that anyone can quickly learn how to become fat loss experts themselves. He's not one of those gurus that tries to make you dependent on him in order to succeed. Instead, he gives you the keys to success and empowers you to take control of your own health and fitness destiny, which is a rare quality in today's highly competitive weight loss market.
So, my answer is YES! At bare minimum, you should follow Tom's work, and if you like what you see, pick up a copy of his Burn The Fat Feed The Muscle system. Burn The Fat has my highest recommendation. I truly can't recommend Tom's work enough.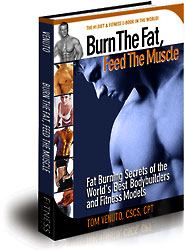 Note: Tom's hardcover book is also excellent and approaches fat loss from a unique perspective: The Body Fat Solution: Five Principles for Burning Fat, Building Lean Muscle, Ending Emotional Eating, and Maintaining Your Perfect Weight.
Anyways, I hope this helps answer your question. And sorry for taking a few days to respond. We lost power last week from Hurricane Sandy and I'm still catching up on email. Let me know if you have any further questions – happy to help.
For more info about Tom and his work (including interviews, guest articles, etc.), check out the Nutrition Page.
If you found this article helpful, please share it with your friends and tweeps:

CST Coach, CST-KS
Health-First Fitness Coach
P.S. If you liked this post, then please signup for the newsletter, or follow me on Facebook or Twitter for daily updates and other interesting info.