Here is a list of things I have personally used that will help you with your health, fitness, and quality of life. I get a lot of questions about what I'd recommend for _______. So, this page will be an easy way for me to provide a directory of the best stuff I've run across. I will add to it as I find more great stuff for you!

Disclosure: Some of the links on this page are affiliate (i.e. referral) links, and at no additional cost to you, I will earn a commission from any purchases you make after clicking through them. I have experience with each of these products, services, and the companies providing them. They made it onto this list because I've found them to be useful – not because I can earn a commission by linking to them. Please only invest in the products and services that you think will actually help you achieve your goals, and only after you have thoroughly evaluated all of your options.

My Most Recommended Resources
If you look at nothing else on this page, let it be the resources in this section. I have recommended these products over and over again – so many times that they deserve a special category of their own.
Everything in this list receives my full, enthusiastic endorsement. If you invest in these and use them, they will make your life better.
This is hands-down one of the best investments that you could ever make for your health, fitness, performance, and quality of life. I've used what I've learned from the resources in this package almost daily since 2006, and will continue this kind of training for the rest of my life. I remember what my training, fitness, and life was like before I discovered this stuff, and now, I can't imagine life without them. You will be amazed at the kind of impact these tools can have.
So, do yourself a favor and invest in this, then jump into the materials right away and don't look back. This package is an absolute steal for the amount of content and value you receive (I paid a lot more than you will!). You can learn a little more about it here. And if you're short on money or just skeptical, you can find a free beginner program here. Trust me, you'll notice results immediately. But there's more where that came from – lot's more!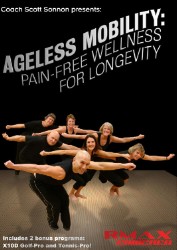 If you want to burn some fat, build some muscle, get stronger, and completely transform your body, then this is a must-have. And in my opinion, this is the best all-in-one resource for fat loss you could ever buy – bar none. I was recommending the Burn The Fat book as far back as 2006 when it was an e-book, and now I recommend the best-selling, fully-updated and revised hardcover version.
This is some of the best money you could ever spend on the topics of fat loss, dieting, and body transformation. No matter who you are, chances are good that this would be a very wise investment. So, if you've got a little more body fat than you'd like, forget about all the latest diet and weight loss books and programs out there. Get this book and read it – study it – and use the program. You can thank me later (many people have over the years!). If you want some more information, you can read my full, enthusiastic review on Amazon.com here.
Note: if you get the book, and love it, I also highly recommend getting the accompanying 7-day Burn The Fat Quick Start Guide here. This is another invaluable resource for those hoping to transform their body in some way, shape, or form.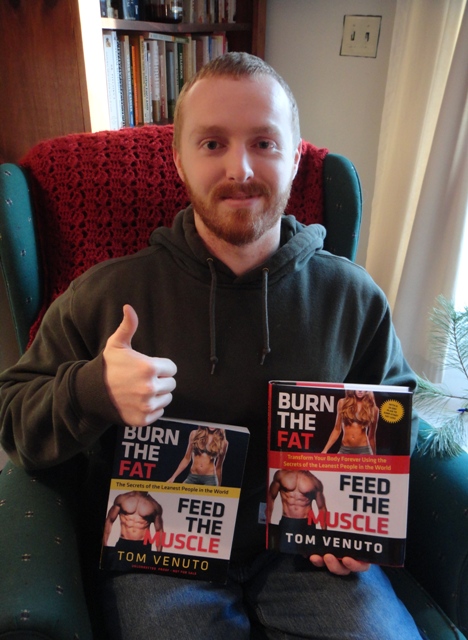 So many people tell me that they want an all-in-one fitness training program that will help them burn fat, build muscle, improve their fitness and conditioning, and increase their energy levels, among other things. In other words, they want something that does it all, and they don't want to train like a bodybuilder, powerlifter, specialized athlete (etc.). This is the program I keep coming back to again and again.
TACFIT is not a mainstream program like Crossfit or P90X (etc.). Although, it certainly could be, and it is definitely growing in popularity. But this program has some distinct advantages over most others I've used and reviewed. And it works. If you want an extremely effective health-first fitness program that you can do at home or the gym (108 workouts total), you'll be glad you invested in TACFIT 26. And in my opinion, the product's sales page doesn't do it justice.
You can read my brief product review here, and watch a sample workout here.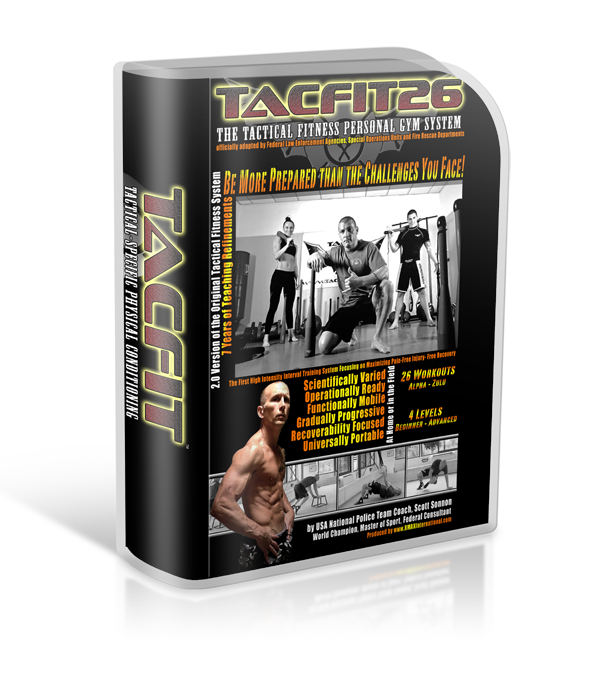 Top Workout Programs
TACFIT Commando is bodyweight-only tactical fitness program, that can be done anywhere, anytime (zero equipment required). This program will literally kick your butt every time you employ it, but it does so with finesse and an eye for health, injury-prevention, and overall safety. Hundreds of my readers have invested in TACFIT Commando since its debut in 2010 and I've received dozens of great reports so far (some of which you can read in the comments sections of these pages: product review here, FAQ here, sample workout here).
If you want a high intensity bodyweight training program that will completely transform your body, TACFIT Commando will serve you well. It's a phenomenal value for all of the information you receive, and especially now that they've cut the price in half.
Note: If you need more information, you can also check out a separate website I created for my official TACFIT Commando Review.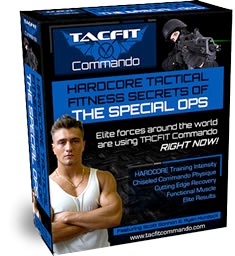 Note: if you are interested in TACFIT Commando, then you'll probably also want to take a look at TACFIT Warrior, which is another superb bodyweight training program (check out my TACFIT Warrior Review here, FAQ here, and sample workouts here). TACFIT Warrior has the added advantages of more difficulty levels (both for ultra-beginners and advanced trainees), and also some mental training components that are integrated into the workout program – really good stuff.

This is another fantastic bodyweight training program – one of the best I've ever come across. If you're looking for a comprehensive workout program that you can do with little to no equipment, then this is definitely one of the one's you should be considering! Primal Stress can help you get leaner, stronger, and more prepared for whatever life throws at you. Check out my full review here.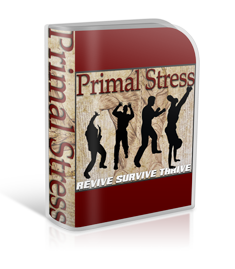 This is hands-down the best clubbell training program there is, and I've tried them all! You can read my full review here, watch some sample workouts here and here, and listen to an interview with the author of the program here. If you swing clubs of any kind, this is a must-have.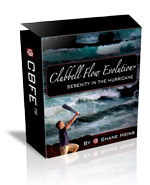 If you want to do more pull-ups (and who doesn't?), my pull-up training system is the best one out there. Yes, this is a shameless plug. This is the only product of my own that I've released to the public. And so far, all of the feedback has been very positive! Click here to learn how The Pull-up Solution can help you rapidly increase your pull-up and chin-up numbers in three months or less.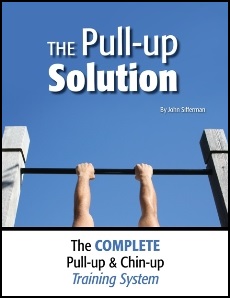 Exercise Equipment
They're known as gymnastic rings, Olympic rings, or just rings, and in my opinion, a quality set of rings is one of the single-best training investments money can buy. They're inexpensive, portable, versatile, and durable. They offer a ton of training possibilities for the fitness trainee among others, and a lot of unique benefits that you won't get from any other training tool. They also offer a more advanced platform for many basic exercises such as pull-ups, dips, rows, etc. They work great as a travel training option, too. If you've got the money, then get a set. These EXF Rings are among the highest-value models. Highly recommended!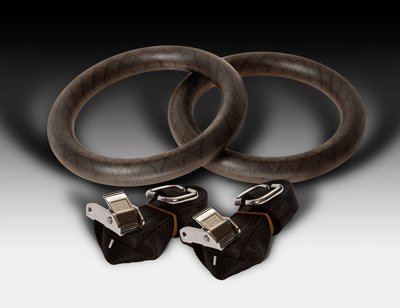 The kettlebell is a versatile, portable strength and conditioning tool that, with proper care, will serve you for a lifetime. Owning just one properly-weighted kettlebell opens up a sea of fun training possibilities. This is another great purchase for your training arsenal. And there are a lot of great options out there. My top two choices are the competition kettlebells from Kettlebells USA and Kettlebell Kings. Both companies offer excellent choices at great prices. But there are a lot of other good options out there, too. So, feel free to check out my new complete kettlebell review, where I showcase some of the best kettlebells from all of the top brands: 14 Kettlebells Compared: The Complete Kettlebell Review.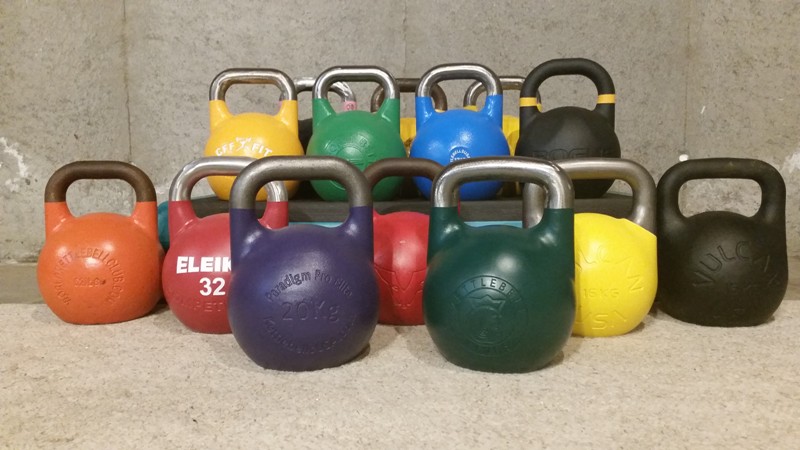 Note: you can also download my Kettlebell Buyer's Guide here.
I've been singing the clubbell praises for years, and for good reason. Clubbells fill a very important gap in a strength training program that most other tools just can't. Not to mention they're fun! I absolutely love mine, and have been using them for years, and will continue doing so for the foreseeable future. If you've never tried club swinging before, then you don't know what you're missing. Learn everything you need to know about them here: Clubbell Review. And check out the Clubbell Archives, too – lot's of good stuff in there.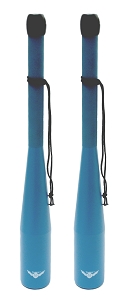 Note: I have a detailed article that compares & contrasts clubbells and kettlebells here: Kettlebells VS Clubbells.
These are another portable, versatile, and relatively inexpensive training tool (Are you noticing a theme yet? P-R-A-C-T-I-C-A-L). And believe it or not, but if you get a properly sized band, you can complete a whole workout with one. You can use it for band-specific exercises, or add some extra band resistance to many other conventional exercises, too. I've gotten a lot of mileage out of my bands since I first got a set in 2006, and you can't go wrong with having a set of your own.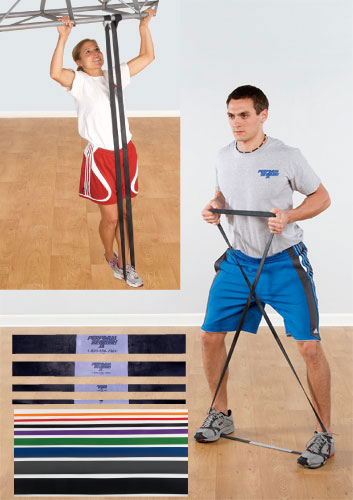 I've used these off an on since I first heard about them at a fitness conference in 2006, and I finally got a couple sets of my own. These are great for a home gym and provide a platform for performing a ton of different exercises. Out of all the portable parallel bars that I've tried, the Lebert Equalizer is both the highest-quality and best value that I've encountered. And they're a lot of fun!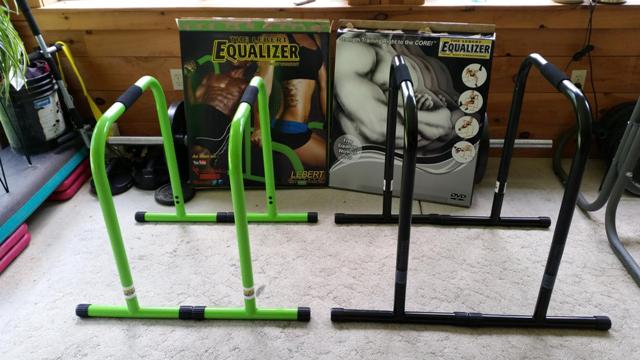 In my opinion, the pull-up bar is one of the single wisest investments you can make for your home gym. No home is complete without one! These doorway pull-up bars by Pro Fit are fantastic if you want an inexpensive, portable pull-up bar that you can setup in your home whenever you'd like. This is a very basic model, and is one I have myself, and has served me well for years. There are other fancier models, too. You can do pull-ups, chin-ups, and even neutral-grip pull-ups with the parallel grips, which makes this an outstanding value for a pull-up bar, and one of the cheapest options as well. If you want an inexpensive pull-up bar that you won't have to secure to the frame of your house, then this would be a great option. For more information, watch my product review video on Youtube: Doorway Pull-up Bar Review.
Note: you can check out some other good pull-up bars in my Pull-up and Chin-up Training Buyers Guide.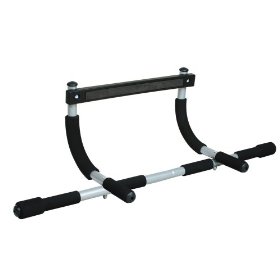 Note: there are some more fitness equipment recommendations here.
Fat Loss & Other Body Composition Goals
I know I gushed about this in the "most recommended resources" section above, but this is a must-read for those who have "tried everything" and still don't have the body you want. This system is backed by science and has been tested by hundreds of thousands of people from all walks of life over the past decade. I have personally witnessed it transform thousands of people's body's (and lives) since I've been on staff at the Burn The Fat Inner Circle, including as a official challenge judge for ten body transformation challenges.
This program works better than anything else I've ever encountered for people who are young or old, fat or fit, with food allergies or just food preferences, omnivores, vegetarians, Paleos, diabetics, etc. You simply can't go wrong. Spend the $10-20 and read this book!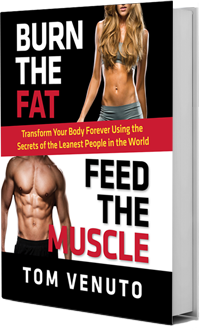 If you get the Burn The Fat, Feed The Muscle book, I also highly recommend getting the accompanying 7-day quick start guide. It costs less than a personal training session and will get you on the fast track to seeing results (within a week or two for most people).
It also comes with full access to the Burn The Fat Inner Circle, which is an awesome support community for those trying to transform their body's. I've been a member since 2006 – still active – and I haven't found anything better since then. If you're serious about changing your body, this is the place to be. The many tools and resources – and the PEOPLE – will inspire and help you daily to achieve your goals. If you need to change your body, whether it's fat loss or something else, make this happen.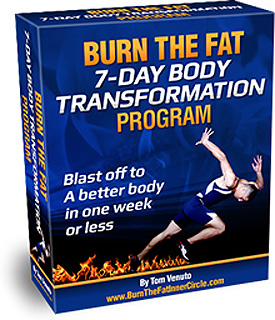 If you need coaching, and can afford a premium-level online coaching program (which is a lot less expensive than hiring a coach in person), you can't do better than the Precision Nutrition coaching programs for men and women. I've been following them since I first bought the Precision Nutrition system back in 2006, and they're at the very top of the industry. I still have and use the Gourmet Nutrition Cookbook I got all those years ago, too.
If you're willing to invest not just your money, but your time, trust, and energy into this program, it will change your life.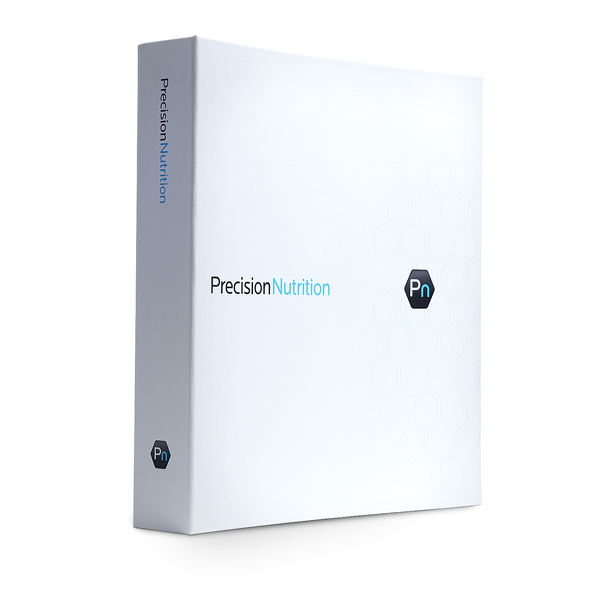 Supplements
This is for those who are wondering, "what supplement should I take for _____?"
Examine.com is the only independent, unbiased supplement research company out there. They don't sell supplements, recommend specific supplements or brands, and they don't accept donations from anyone (e.g. like supplement manufacturers). So, if you're wondering what kind of supplements you should take for fat loss, muscle gain, heart health, testosterone enhancement, sleep quality, insulin sensitivity, libido and sexual enhancement, allergies and immunity, and joint health, among others, the Supplement Stack Guide from Examine.com is exactly what you need.
Trust me, you'll save yourself a lot of money if you just figure out what you should and should not be taking for XYZ. You can learn more about the guides in my review here.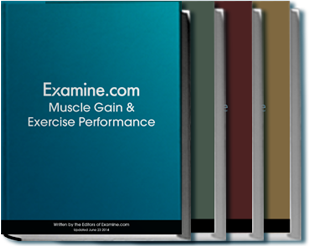 This is exactly what it sounds like – a reference guide for supplementing for certain goals – and a massive one, at that (but well-organized). So, if you want to go a little deeper into what the research actually says about supplementation for specific goals, this is exactly what you need. It's like a massive "cheat sheet" for supplements.
You can learn a little bit more about the reference guide in an interview I did here.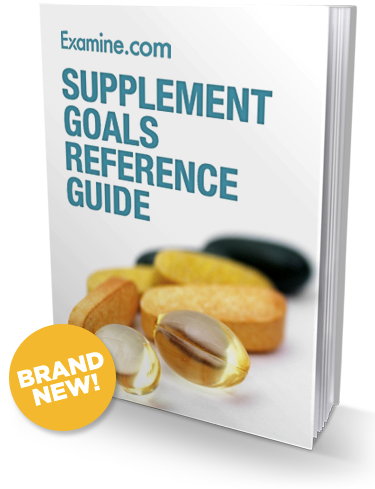 Injury Prevention
I'm putting this in the injury prevention category because that's one of it's primary selling points, but this package will deliver so much more than a reduction in pain and injury. The movements, exercises and practices inside this system will not only make you more mobile, it'll make you stronger, more resilient, and more grounded, too. It'll improve your performance in life, sport, and training. It'll increase your energy levels, accelerate your recovery, increase your body awareness, and slow or even reverse the aging process. And that's only the beginning.
Very few training methods can deliver so many distinct benefits. It's one of those things that you have to experience to understand. Maybe I'm a little slow, but it took me years to understand the depth and breadth of this kind of training, and I'm sure I'll keep learning more since I'll be doing this stuff for the rest of my life. You can learn a little more about the package here. And if you're short on money or just skeptical, you can find a free beginner program here.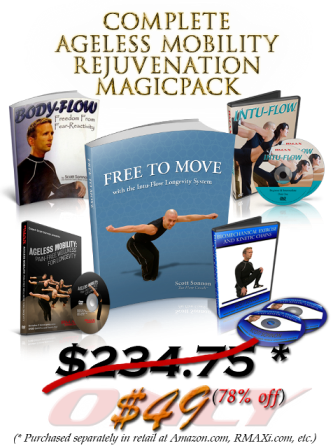 This is a bodyweight workout program that is based on yoga that I've found to be an excellent resource for restoring balance in the body. I spent a few months using it as part of my training routine, and I still use some of the components today. You can read my full review here.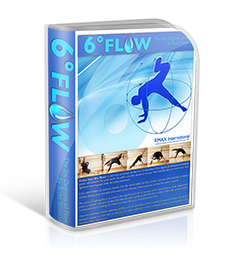 I can't imagine my life without yoga, and I didn't know what I was missing until I finally decided to give it a shot. There are many different paths into the world of yoga. These two resources were my entry point. You can get the book here, and if you do, make sure you get the accompanying DVD here. You may be able to find a package deal if you search around the RMAX store a little bit.
Online Business Tools
Here are some of the resources I use to run this site.
Note: For those who are interested, I've explained how I make money from this website in this post here, and I've posted an earnings disclaimer per the legal requirements here.