Interesting Things I've Been Reading About This Past Week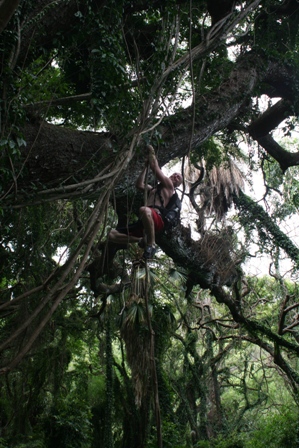 In our modern era, we tend to get fixated on new and exciting developments, future possibilities, and trends, but in doing so, we often lose sight of what has always worked in the past. We keep looking for the "next best thing," and forget about all the great things we already have at our disposal. With that said, here are 10 things that 10 ancient philosophers can teach you about health and fitness. These are more relevant than ever today.
In our research-obsessed culture, I find it refreshing when someone who knows what they're talking about clues us in on the true value of research. Here are two little gems hidden in the dark recesses of the internet on that topic: Does The Research Matter, and Feeding The Beast.
If someone told you that you could heal your lower back pain with some simple mobility exercises, and that you'd only have to devote a few minutes each day to perform them, would you entertain the idea for a moment? If you do have chronic back pain, something to keep in mind is that when surgery is unnecessary, exercise can usually help to at minimum abate the symptoms, and sometimes even cure the problem. So, if that's you, then this may be a good start to see if exercise can help you: Banish Your Lower Back Pain. Please note that this is not a cure-all – not even close. I'd consider this more of a self-diagnostic tool to see if you get any benefit out of it, and then go from there.
Sometime last year, my wife read and I skimmed this book: Kiss Your Dentist Goodbye. I was a little put off by the title, as it sounded like a gimmick. You know the usual "great marketing, but bad info" that we see so often in the health industry. But to my surprise, the book was excellent, and since then, we've been using the do-it-yourself mouth care system that it outlines. My teeth and gums have never been healthier. Thanks goes to Matt Metzgar for the reminder.
When I said in my 100 Lessons I've Learned From 10 Years of Running post that dogs can teach us a lot about running, I should have said that Cheetahs can teach us even more. This is simply beautiful: Slow-Motion Video of a Cheetah Running.
Here are two men that you would think disagree on just about everything, but in this candid discussion about goal setting, you'll find that they agree on quite a bit: Leo Babauta vs. Tim Ferriss on goal setting.
Here are 7 foods that you don't need to buy organic. And how 'bout that? At least five of them are super-foods that are super-good for you (and super-tasty, too). Whaddya know?
After much time in research, testing, and development, Clubbell Yoga was just released earlier this week. I took a quick peek at the website, but I haven't seen the program yet. Either way, I just thought you weight-swinging yogis might like to know.
And finally, here's a good post about a squat variation you may have never tried before: The Bulletproof Squat (good discussion in the comments, too). If you ever train with a barbell, this is a must-try exercise.
If you found this article helpful, please share it with your friends and tweeps:

CST Coach, CST-KS
Health-First Fitness Coach
P.S. If you liked this post, then please signup for the newsletter, or follow me on Facebook or Twitter for daily updates and other interesting info.