Interesting Things I've Been Reading About Recently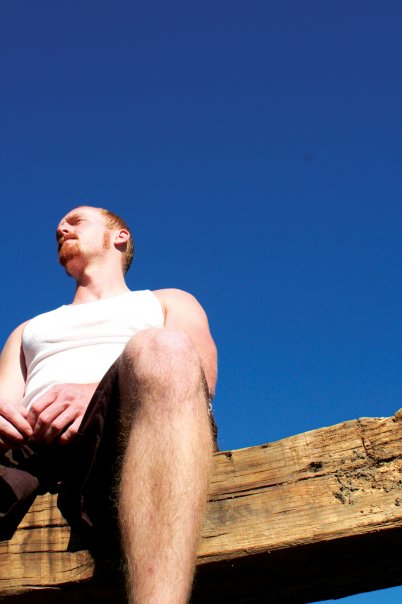 When I need a fat loss or nutrition claim debunked, I send it to Tom Venuto, and that's what I did a few weeks ago when a Duke University study claimed that aerobic exercise is the best way to burn fat (not resistance training). Tom not only took me up on it, he actually demolished the argument in typical Venuto fashion: Aerobics VS Resistance Training For Fat Loss.
Just last week, I posted an interview with Dan John where he briefly mentioned a French fitness screening test that he liked to use. And lo and behold, I found an article and video about the exact test on Chris Highcock's blog this week, too. I found it pretty interesting and thought you would like to try the test to see how you stack up: Predict Mortality With The Standing To Sitting Test. They didn't mention this in the instructional video, but I'd say you should get bonus points for every different variation of standing to sitting you can accomplish without using any additional support.
Squats. If you're aren't doing them, you probably should be. And if you're are going to be doing them, you'll want to make sure you're doing them properly. So, here is a roundtable of opinions on how to squat properly from a variety of subject matter experts. There are lot's of unique insights into this staple exercise, and a few common veins that most of the experts tend to share: Squat Technique Roundtable.
I posted about the 4-week MovNat workout program in an earlier link love post, and I wanted to remind you about it now that the complete program is available for free here: 4-Week Complete MovNat Workout Program. Seriously, this is well-worth going through – no matter who you are or what you're training for. I really think MovNat will be a pivotal piece in the future of physical education.
I've posted about the TACFIT (tactical fitness) system many times before (see this interview with Scott Sonnon to learn all about it). It's a highly-sophisticated fitness system that delivers tip-top fitness. And today, I'm able to share a complete TACFIT workout that you can do anywhere (no gym required), courtesy of Experience Life: TACFIT Workout For Life.
I posted some commentary on this study the other day, but it's such an important message that is usually ignored or over-loooked that I wanted to link you to the actual study itself (WELL-WORTH the read!): Physical Inactivity: the biggest public health problem of the 21st century.
Some of you already know that I'm kindof a barefoot convert. Ever since 2009, I've been walking, running, hiking, and otherwise going barefoot whenever feasible (not so much this time of year in New England). With this one habit change has come a new perspective and even a whole new lifestyle in some ways. This article touches on that transformation, and will give you a few reasons to consider trying out this whole barefoot thing yourself: The Barefoot Philosophy.
And just in case you're wondering, this is How Stress Affects The Body (Infographic). I know. It ain't pretty.
If you found this article helpful, please share it with your friends and tweeps:

CST Coach, CST-KS
Health-First Fitness Coach
P.S. If you liked this post, then please signup for the newsletter, or follow me on Facebook or Twitter for daily updates and other interesting info.