I received a question about Tom Venuto's Burn The Fat Feed The Muscle program a few weeks ago, and I thought I'd share my response with you here. I've been recommending Tom's work for awhile, and in my opinion, anyone who is even remotely interested in fat loss should devour everything he puts out there. And that's more true now than ever.
QUESTION:
Hi John – I ALWAYS enjoy your reviews. Whenever I'm investigating something new, I check your site out to see if you've reviewed it!
We've corresponded a time or two in the past – but I'm sure you communicate with thousands of folks.
Briefly, here's me: 44 – 235 pounds – been training with Kettlebells, Clubbells, TACFIT Commando, Gold Medal Bodies, etc. since 2004, when I weighed 312 pounds… Currently on a TACFIT Commando run – looking to conquer 9 cycles (3 missions) – trying to lose the last 40-50 pounds, that I'm guessing needs to come off for me to be officially "lean."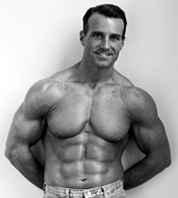 SO – I see you heartily recommending Venuto's material. I have a couple of questions for you:
1) Does he require that one follows his exercise regimen? It would be impossible to get me away from my beloved TACFIT.
2) Is there REALLY any new info, or is it just a revamp of the cyclical ketogenic diet?
3) I'm currently in the middle of a Whole30 (30 day "Paleo" thing) – should I look into this Venuto cat when I'm done?
Yes, I think that the term "Paleo" is baloney – you're only TRULY Paleo if you're eating carrion – I'm just using it as a template for healthy eating.
Thanks!
Johnny
Continue reading Q+A about Burn The Fat Feed The Muscle