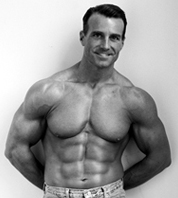 Many fitness and weight loss experts come and go, but Tom Venuto has been around for a long time, and isn't going anywhere but up. Tom is my go-to guy for anything relating to nutrition and fat loss. He has helped hundreds of thousands of people improve their lifestyles by changing habits and adopting a healthier lifestyle.
Even though Tom is a bodybuilder at heart, he has a wealth of health-first nutrition knowledge. Tom has been laboring away in research and academia almost as long as I have been alive, and has held many prestigious positions within the fitness industry including health club manager, best-selling author, and the founder of the internet's premiere fat loss membership support community, the Burn the Fat: Inner Circle.
I caught up with Tom after a well-earned break from his normally hectic schedule as a fitness author and nutrition researcher to bring you this exclusive interview.
Continue reading Exclusive Interview with Tom Venuto: the internationally recognized fat loss expert, nutrition researcher and natural (steroid-free) bodybuilder.