What The Latest Research Says In The Quest For the Ideal HIIT Formula
A new study was published earlier this year. I know, this happens like all the time. But this one has been posited as unveiling the ultimate, dare they say, ideal high intensity interval training (HIIT) formula. Now, this has been a topic of study for a long time. Tons of research studies have been performed just in the past decade alone, and each one has shed a little more light on the whole HIIT method. Naturally, we must be getting closer to some really big discoveries. So, could this be it? Could we finally have what we've always been looking for? Have we found the Holy Grail of high intensity interval training?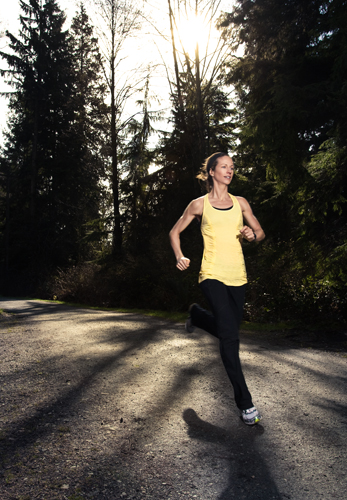 I think you know the answer to that because you know better than all those lurid, pesky journalists would like to think you do. Alas, the new findings of this recent study are interesting and do help us to figure out what works best in HIIT – even though it merely reinforces what we've known since before Tabata was in diapers.
Here it is.
The 10-20-30 HIIT Formula
For those who are wondering, you can read the study's abstract yourself, but I can summarize it for you here (and translate it into English).
A massive pool of runners (18 total) were divided into two groups and tested over seven weeks, which is like forever, to compare a unique method of interval training to a more traditional endurance running program. The interval training group performed the following split:
30 seconds at 30% of max (e.g. walking)
20 seconds at 60% of max (e.g. running)
10 seconds at 90% of max (e.g. sprinting)
That's 30-20-10 for short, and it's a pretty clever idea if you ask me. Now, that's a 1 minute interval, and they performed it 5 times in a row without rest. After the 5 minute round, they would then rest for two minutes and repeat for a total of 3-4 rounds. That's a 21-28 minute workout depending on how many rounds they did.
The abstract doesn't tell us how frequently they trained or for how long the workouts lasted on average, but it does mention that they ran an average of 14 kilometers per week (about 8.7 miles). For you non-runners, that's very conservative mileage for most runners. Most runners will average at least 15 miles per week, and in my experience, running for 20-50+ miles per week is more common.
Apparently, the other runners in the control group simply ran a little over twice the distance (~30.4km or about 19 miles per week) for about twice the duration, presumably. The abstract doesn't tell us much more about them.
Now, onto the results…
Continue reading The Holy Grail of High Intensity Interval Training