The 3 Muscle Building Essentials To Help Skinny Runners Gain Lean Mass Without Bulking Up or Slowing Down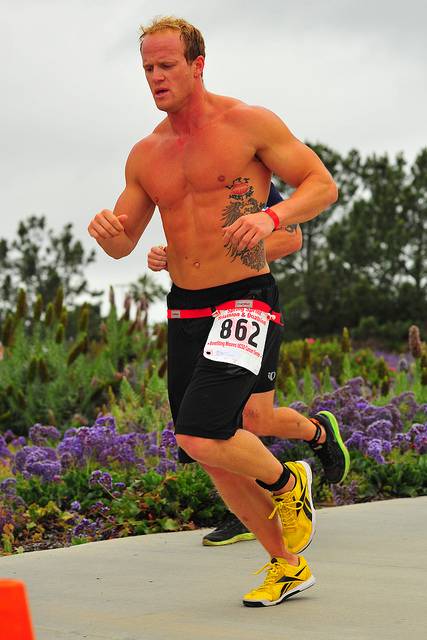 So, you're a runner and you want to build some muscle, but you don't want to end up looking like the Incredible Hulk. And you're not afraid of short shorts, but you're not planning on stepping out on stage in a Speedo anytime soon. I get it. You want go muscle, not show muscle. You want to build some lean mass, but you don't want to "bulk up" and slow yourself down.
The good news is that it can certainly be done. The bad news is that it won't be easy, but that's never stopped you before, has it?
Oh, by the way, if you're looking for a secret or "1 weird trick" to help runners build muscle, you won't find it here. There is no magic or miracles to building muscle. It takes the combination of a few key factors, a lot of trial and error, and a lot of hard work.
Before we get to the "how to" stuff, let's dispel a common myth.
Myth: distance runners cannot build muscle.
Truth: building muscle is very hard for anyone, and doing it on top of a strenuous running program is even harder. But it is possible, and with the right approach, you can start to get results immediately – regardless of who you are.
Note: it will be more difficult for females who have lower testosterone levels (among other things) and older runners whose recovery needs are greater (among other things). But it's still possible for any runner to build lean muscle!
Continue reading 3 Tips to Help Skinny Runners Build Lean Muscle