Learn some of the most common exercise "no no's" to help you prevent injuries and pain, avoid impractical training adaptations, and maximize your results from only using the exercises that are best-suited for your training goals.
Few things irk me more than seeing a professional fitness trainer having one of their clients performing an exercise that is dangerous for that person – or any person, for that matter. In most cases, that exercise is not only dangerous, but also unnecessary, if not completely unsuitable for their training goals. Oftentimes, they would be much better served by another, more appropriate and safer alternative. It's completely irresponsible, and I would guess usually a result of ignorance. But no matter what the reason, there are some exercises, that in my opinion, you should never do. Well, at least, almost never because there always seem to be exceptions to the rule. Don't get me wrong because I'm not saying I am perfect or that I've always been perfect as a professional, but there's a place where I draw a line, and I'm sticking by my guns.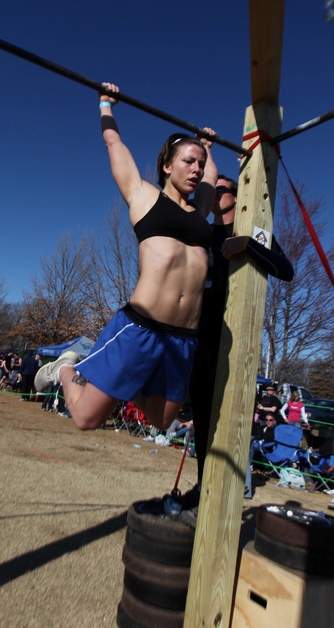 Now, before you get your panties in a bunch, let me just say that there is no such thing as a bad exercise – only the misapplication of an exercise. So, repeat after me. THERE IS NO SUCH THING AS A BAD EXERCISE. The truth is that the effectiveness of an exercise for an intended purpose runs on a spectrum. Some exercises are very effective (and efficient) at helping you achieve certain goals, and some exercises are very ineffective (and inefficient) for helping you achieve certain goals. The lesson is that it always depends on your individual training goals – always.
On top of that, each exercise has a risk to benefit ratio that also runs on a spectrum. For example, some exercises, while they may be very efficient/effective for achieving a certain goal may have a very high risk of injury associated with them. Kipping pullups and snatches come to mind. They're both great exercises for the right purpose, but there is a very high risk of injury compared to many other exercises. It just comes with the territory.
So, for each intended training goal or purpose, every single exercise is either optimal (ie efficiently effective), sub-optimal, or somewhere in-between. Also, for each intended purpose, exercises are either high risk, low risk, or somewhere in-between. So, the terms "good" and "bad" aren't nearly descriptive enough to really define an exercise's usefulness/practicality/safety/etc. It's just too vague.
Fortunately, there are a lot of good fitness coaches out there who understand and teach this. And also good for you and I is that we both have marvelous physiology coupled with an incredible intuition that will tell us everything we need to know when we exercise. So, next time you're exercising, pay attention to that thing you have between your ears!
Continue reading The Top 10 Exercises You Should NEVER Do