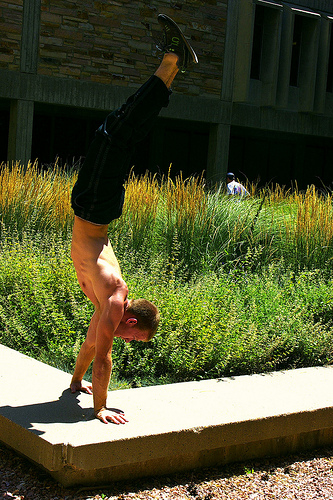 Today, I'm going to share 15 things that 15 years of fitness has taught me about what really matters when it comes to physical training, among other things. I think that this will be a nice change from the endless argumentation and bickering over mostly insignificant or otherwise inconsequential issues that is so rampant in the realm of health, fitness, and weight loss.
Now, some of these points may appear overly simplistic, but don't overlook the immense value of the hidden truths they contain. If we could only internalize, practice, and embody these ideas to the point of forming a new identity, we would amaze ourselves at what we can achieve.
So, without further adieu, here are 15 things that really matter when it comes to your health, fitness, and quality of life.
What doesn't matter: how many pushups, pull-ups, or sit-ups (etc.) you can do.
What DOES matter: that you push yourself every time you train to do and be better.
What doesn't matter: whether you can qualify for the Boston marathon, or run a marathon at all.
What DOES matter: that you get out there and run because you want to and because you can. Period.
Continue reading 15 Lessons I've Learned From 15+ Years of Fitness About What Really MATTERS (Do This Stuff to Succeed)