What The Kettlebell Company Execs Don't Want You To Know About Their Marked Up Prices
Three years ago, yesterday, if you can believe it, I published The Definitive Guide For Buying Kettlebells, which included a big chart containing all of the actual prices of kettlebells from several different online distributors. Seeing all of the prices in one place was eye-opening, to say the least. And needless to say, those prices have changed a bit since then. Most have gone up, but not as much as you'd think. Now, there are some really interesting things you can learn while shopping around these days. And if you're in the market for a kettlebell or two, you might want to know what I dug up today while I was updating the prices in my KB buyers guide.
For example, did you know that a standard 16kg kettlebell from one of the country's largest, if not the largest kettlebell distributors, will run you a whopping $121.33 shipped ($96.75 + 24.58 S/H)? Well, if you didn't, then you will be shocked to learn that you can buy an even higher quality kettlebell for less money – a lot less money. In fact, you can get a pro-grade, competition-quality kettlebell of the same weight for a mere $71.95 shipped. For you math whizzes, that's about $50 less. Or, about 40% less – just by choosing a different retailer.  Heck, with that price disparity, you could practically buy two for the price of one. And did I mention you'd be getting a higher-quality kettlebell that would even be acceptable in official kettlebell sport? Need I say more?
That's just one example of the many things you learn when doing a bit of price shopping these days. And that's exactly what I did this morning for a couple hours to update my kettlebell buyers guide. You can see the prices for yourself in the fully updated PDF here: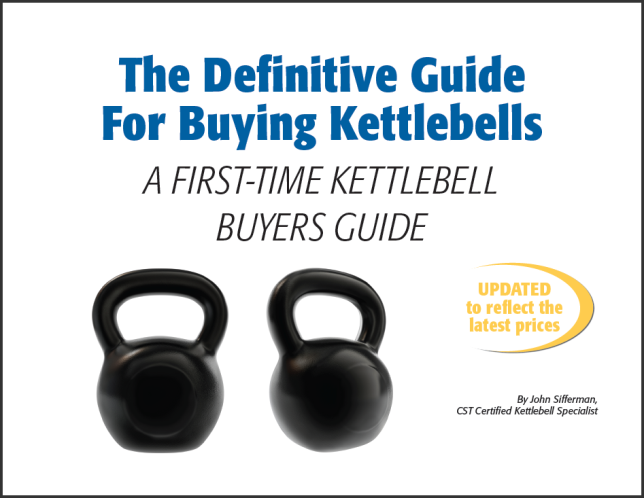 Continue reading Interesting Things I Learned While Comparing Kettlebell Prices Online