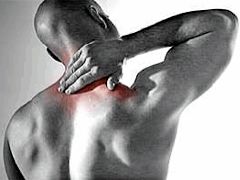 We've all been there. You show up to the gym more than ready to slay dragons and crush weakness. You hit it hard, every set. Every rep is your absolute best. You also nailed a new personal record ahead of schedule – you've never done that much work in a training session until now. By the end of your session, the only way to describe how you feel is used, and you kinda like that. Life is good.
Until the next morning anyways. As you step out of bed and begin the semi-conscious shift back to supporting your bodyweight on your own two legs, something rather sudden happens. The moment your feet acquire bodyweight load, this little voice in the back of your head yells EEEEEEEEEEEEEEEEEK!
You gasp or shriek if you've never felt this sensation before, but most of us just grumble under our breath and accept the fact that your body feels like it's been torn into a thousand pieces…again. You, my friend, are experiencing Delayed-Onset Muscle Soreness (DOMS), and it's one of life's greatest pleasures. For all that hard work you did yesterday, your body has decided it would be best to almost immobilize you for the next day or so to allow ample time for healing. Actually, every time you move it's as if every fiber in your body is being re-torn. Each new staircase transforms into Mt. Kilimanjaro, and getting off the couch requires a precisely calculated effort (with the help of others, of course). Don't get comfy for too long though, since a couple hours of inactivity may enlighten you with a surprise ripping sensation upon re-initiating movement – and you might even hear it audibly (yep, with your ears).
Delayed-Onset Muscle Soreness is a painful condition that is more severe than regular muscle soreness. Typical muscle soreness may start upon completion of vigorous physical activity, like lifting weights, and may last several hours to a day or two. DOMS, on the other hand, may not occur until the following day or days, and it can also last for several days. DOMS is primarily caused by the body's inflammatory response to exercise. Its frequency and severity are determined by several factors including a trainee's current conditioning level, age, along with the actual damage done to the muscle and connective tissues and the body's ability to recover from that damage.
The good news is that both regular muscle soreness and DOMS are mostly preventable and there are some things you can do to speed the recovery process when it does happen.
Continue reading 15 Ways to Prevent and Heal Muscle Soreness