The Top 3 Strategies To Help Runners Strengthen Their Legs, Improve Their Performance, And Avoid Pain And Injury
It is exceptionally unnerving that it's actually rare to find a dedicated runner who does not experience aches, pains, and injuries on a regular basis. I'm struck speechless at the fact that this activity, which is inherently natural for humans, can cause so many problems in the body. And make no bones about it. Running injury rates are practically stratospheric, and we have an epidemic of weak, injured runners on our hands. They don't call it "runner's knee" for nothin', after all.
In fact, I've heard it said that running is one of the top 10 forms of physical recreation, and also one of the top 10 highest injury-producing forms of recreation. Now, I don't know if that's statistically accurate or not, but I do know that running is extremely popular and that a lot of runners are running injured. And I don't know about you, but I think that's a big – BIG – problem. If that wasn't enough already, many runners have even accepted that running in pain or running injured is totally normal – that it just comes with the territory. And you know what? That kindof makes me think that we need a new paradigm shift for running. Those little aches and pains are the bane of runners around the world, but it doesn't have to be this way.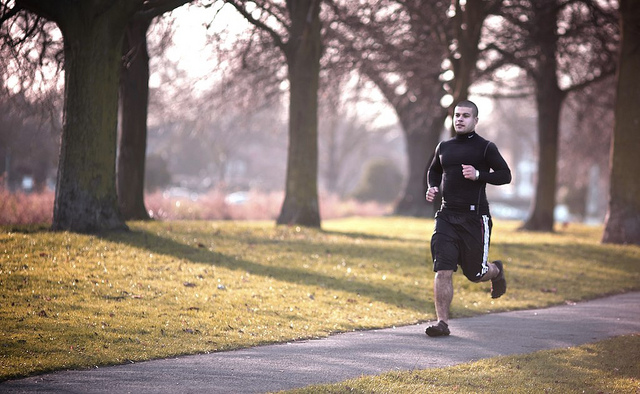 Now, a couple weeks ago, a woman asked me if I had any solutions for strengthening the legs in order to help prevent running injuries. I had to tell her with a calm demeanor, "Why, yes. Yes, I do." What I really wanted to do was squeeze her by the arms and gleefully exclaim, "Do I ever!"
Continue reading An Unconventional Guide On Strength Training For Runners