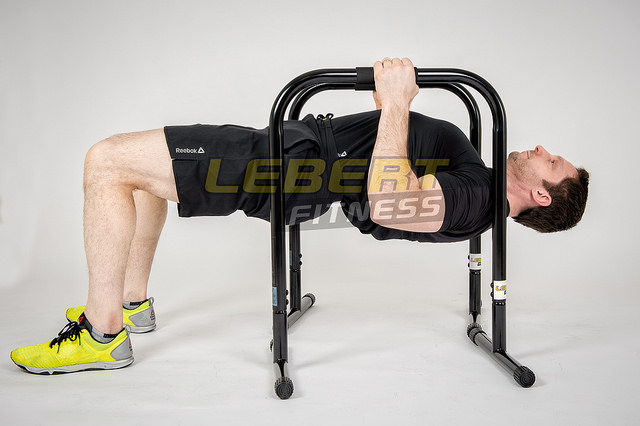 The parallel bars are a versatile, fun and very effective tool for training your upper body. I'd rank them right up there with rings and a good pull-up bar, among a few others. And today, I'm going to share a couple of workouts you can do with a set of Lebert Equalizer parallel bars to burn fat, build muscle, and get stronger.
I'll walk you through the first workout in the video below…
Upper Body Strength Training Workout with the Lebert Equalizer Parallel Bars
Note: Those are just a handful of the great exercises you can perform with the parallel bars. There are literally tons of others.

The Lebert Equalizer Parallel Bars Bodyweight Workout (Upper Body):
Instructions: Repeat the following circuit 3-5 times, with no rest between exercises and 1-2 minutes of rest between each circuit.
Parallel-bar dips (with leg assist, if necessary)
Bodyweight rows (aka inverted rows and Australian pull-ups)
Knee raises or leg raises
Pushups (your choice of a variation)
Single-arm bodyweight rows (or 2-arm rows on a single p-bar)
Knee raise or leg raise isometric hold (aka L-Sit) held for time
(Rest 1-2 minutes)
Notes: Focus on good technique each and every rep and gradually increase your effort each set to work your way up to one all-out set at the end. For example:
Round 1: 60% of max reps/effort
Round 2: 70% of max reps/effort
Round 3: 80% of max reps/effort
Round 4: 90% of max reps/effort
Round 5: 100% of max reps/effort
Wrap-up (and the 2nd workout)
The Lebert Equalizer by fitness pro, Marc Lebert, is a premium set of parallel bars. I've been using these particular p-bars off and on for nearly a decade at various gyms and training studios. And just recently, I got a couple sets of my own that I've been using in my home gym this summer (I've got a training compilation video coming soon!).
This is one of the best tools you can use for upper body strength and conditioning – hands down. But here's the thing: you don't need a fancy set of p-bars to perform a workout like this. Most gyms and playgrounds have a suitable set of parallel bars (or something close enough that you can substitute). And there are many things you can improvise with at home, too. I've often used two sturdy chairs or tables, kitchen counter tops, and even a walker in the past (click here for a video of me goofing around with a walker).
Note: this budget-friendly power tower has both parallel bars and a pull-up bar, and is a great option for those who have the space for it. You can watch my product review here.

That said, The Lebert Equalizer is an excellent training tool that has many unique advantages over other similar tools (e.g. versatility, portability, durability, etc.). I think they're worth every penny, and I highly recommend them. So, I'll be putting together a complete product review to cover the pros and cons for you very soon.
For now, if you'd like a more well-rounded workout with the parallel bars, check out Marc Lebert's Back To Basics Workout (PDF Download), which includes some additional core work, agility exercises, and squats and burpees, among others.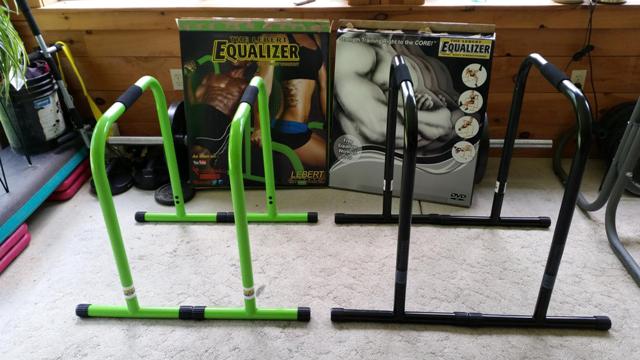 If you found this article helpful, please share it with your friends:

Health-First Fitness Coach
P.S. If you liked this post, then please signup for the newsletter, or follow me on Facebook or Twitter for daily updates and other interesting info.