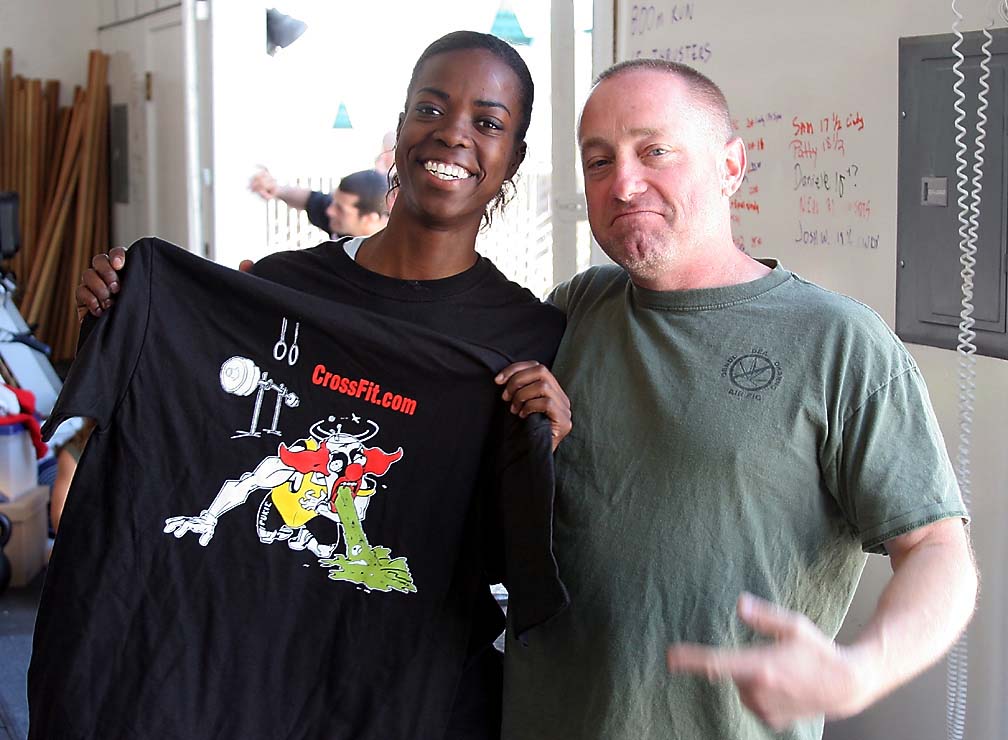 This is a question I received months ago, and honestly didn't want to take the time to answer.  CrossFit has become an emerging fitness program that is growing very fast, and it's a VERY touchy subject with some people.  I knew that if I was going to publish my official opinion on CrossFit, it would take some precision, so as not to offend people.
Instead of going over all the aspects of CrossFit as an objective critic, I chose to highlight some of the most important points that I would want everyone to consider before joining a CrossFit gym or trying their workouts out.
At this point, I really don't care.  I'm going to offend some of you.  Bring on the hate mail.
Here is my official stance on CrossFit, that I gave to a member of the Burn The Fat: Inner Circle forums.  Reader beware.

QUESTION: Hi Guys. I have a personal trainer colleague who is NSCA certified but has decided instead to go down the Crossfit path, like so many from around the world. He has realized that the other systems of training are missing sometimes one and sometimes a few components of total health and fitness. The Crossfit strength and conditioning program is based on ten fitness domains. Crossfit is not only for highly conditioned athletes but for grandparents and kids as well.
I'm seeking your professional opinion on the pro and cons and dangers, if any, about Crossfit. I too have taken my first steps onto the Crossfit path but am still a little skeptical. Your answers will be a major factor in helping me decide if the Crossfit path is the one I should or shouldn't be on.
ANSWER: I've spent over a decade involved in formal strength and conditioning.  Over half of that time, I have been involved with coaching others.  Out of everything I have ever learned while being involved in the fitness and weight loss industry, this is one of the greatest lessons. There is not a single system that will do EVERYTHING when it comes to strength and fitness.
There is no such thing as the perfect system. Different methods and tools are appropriate for different jobs.  A strength coach whom I respect for his results-based approach to training, Alwyn Cosgrove, has said that you wouldn't use a hammer to screw in a lightbulb.  The same should be true of training.  Specific goals are best achieved with specific tools – there is NO best tool for everyone and everything.  There is no one-size-fits-all.  Everyone is an individual, with a lifetime of conditioning behind their back.  The biggest mistake a personal trainer can make is to assume that his client is a "blank slate" when they show up for their first training session.  For every goal, there is a different, most optimal approach to achieving it.
I think CrossFit has some awesome advantages, like their community aspect, the competition factor, online and offline social support, and their hard work ethics. Like I said though, it isn't the right tool for every job, and most CrossFitters I've encountered would like you to think it is. Personally, I see a few cons, including the somewhat cultish and dogmatic viewpoints of some CrossFitters, but I also see a lot of pros and I see how a certain segment of the population – in terms of their personality and disposition – would absolutely thrive on CrossFit training.
From a fitness system standpoint, I see one MAJOR flaw in the Crossfit methods – and that is the lack of specificity.
Glassman setup a definition of fitness to coincide with CrossFits beliefs. The CrossFit definition of fitness relies on a lot of attributes like strength, power, endurance, balance, etc. One's ability to display strength and endurance by CrossFit standards (lifting weights, running 5k races, etc.) will lend itself to qualifying you as very fit or not.
Glassman would have you believe that an athlete can train for general fitness – and this is impossible because of the law of Specific Adaptation to Imposed Demands (SAID). The body only adapts to specific stimulus, and these adaptations don't carry over into the fictitious realm of "general fitness." (read a blogpost on this by clicking here.)
To demonstrate this for example, you can't train like a marathon runner, and expect to squat 600 lbs like a powerlifter. Conversely, you can't train like a powerlifter, and expect to break a world record in a marathon. Both training styles are very specific to their purpose, and they don't carry over to the other activity via general fitness adaptations.
CrossFit admits that they train to prepare people for as wide a variety of activities as possible. Their goal is not specificity, but to generalize training. Essentially, their goal is to get better at most things, but not to get really good at one or two things. I think they are succeeding in this area. Their clients are getting fitter, feeling healthier, enjoying physical activity, and feel mentally prepared to take on almost any challenge. However, put a CrossFit athlete in virtually any competitive arena, and his results will be shamefully lacking. Just like you won't win bodybuilding competitions with CrossFit training. Likewise, a CrossFit athlete will likely not be the best powerlifter, olympic lifter, triathlete, or MMA fighter.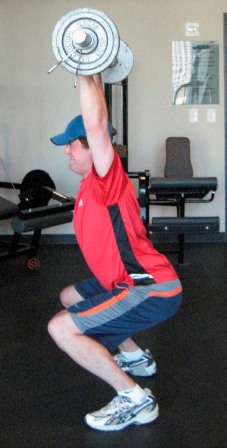 Fitness must progress into specificity and sophistication (doing more difficult movements), and it must take into account more than just attributes of training (strength, endurance, etc.). Also, all fitness training must be compensated for (even general physical preparedness). CrossFit does not address specificity, sophistication, or compensatory exercise, which I consider essential components of any fitness program.
My only other major concern is the breakdown of proper strength training technique that comes from fatigue, and especially so with high rep Olympic weightlifting. Working hard is important, and no doubt, one of the reasons CrossFit resonates so well with many people – it's REALLY hard work, certainly not for the timid. However, if this work harder mentality is mis-applied to using poor form when exercising, it's not safe and shouldn't be encouraged. Using unsafe technique on any exercise repeatedly is a guaranteed ticket to injury or worse. And I see this time and time again with CrossFit workout videos.
There's this idea that "it doesn't matter how you get your chin over the bar, just DO IT!"
As long as you can add weight to your lifts, or shave time off of your WOD's, you're doing better – but it shouldn't be at the detriment of your health and mobility.
Like I said, no single system does everything right. And my definition of right could be different from yours. Just take a global look at CrossFit before getting "sucked in," and you'll be fine.
With all of this in mind, I would encourage anyone to attend a CrossFit Certification Seminar, if able to. I would just recommend that you not use the "hammer" (Cross Fit) for every "job" (helping your client achieve their unique fitness goals). In my mind, even a flawed fitness system that gets American's working hard is better than nothing, and I'm all for it. That said, there are much better alternatives out there, and I've shared many of them here on my site over the years.
Like Crossfit? But don't like the downsides? Check out the TACFIT system here: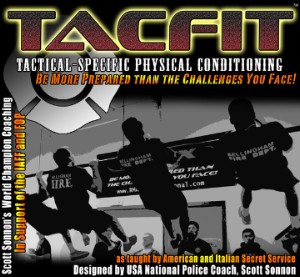 To your health and success,

Fitness Professional
P.S. I think there are better alternatives out there for those whom are interested well-rounded fitness. For example, I would recommend the TACFIT system to anyone that recognizes the obvious risks involved with CrossFit and wants something that will pack as much punch in terms of effectiveness, but is rooted in health-first strength and conditioning practices. If you want all the CrossFit has to offer in terms of conditioning (and then some IMO), and you want to stay injury-free for life, then I highly recommend looking into TACFIT. Each workout is comprised of 4 different levels of difficulty, meaning you have the option to customize the program to your needs and conditioning level  (no general WOD's). You can learn more about it here: Interview with Scott Sonnon about TACFIT – The Premier "Tactical Fitness" System.
P.P.S. Be sure to check out the follow-up posts: Be careful who you talk to about CROSSFIT… and CrossFit at its Worst: Don't Try This at Home!