Note: don't miss my Definitive Guide to Sleeping Like a Baby Every Single Night.
Maybe you've heard the general recommendation that you need to get 7-9 hours of quality sleep every night, and that's not bad advice. But what's the TRUE amount of sleep that you really need on a daily basis? That's a good question and fortunately, there's a simple self-test that you can do to figure out exactly how much sleep you need – and it works every time. But before we get to the test, here's a little bit of back story.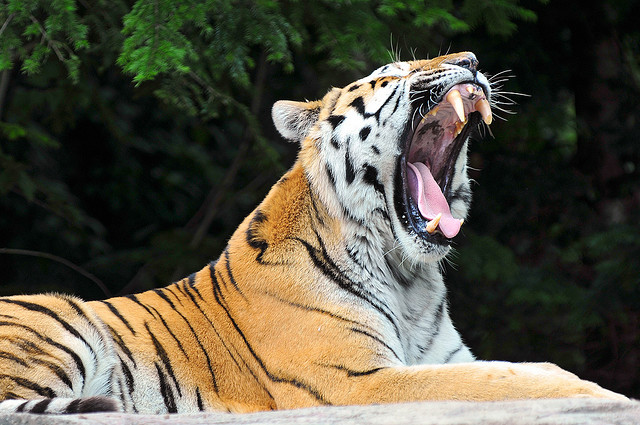 You see, it's true that everyone knows that sleep is "good for us" just like vegetables are good for us, but not everyone knows how much sleep is ideal to be getting daily. And when I say ideal, I mean the optimal amount of sleep based on your own individual needs – not some arbitrary standard, but a personalized standard. Knowing this number could literally change your life because sleep affects EVERYTHING and getting the optimal amount of sleep will optimize… well, you know what I mean.
Now, I've seen a multitude of articles, research studies, and videos among other things that all proclaim exactly how much sleep people need on a daily basis. Depending on who you ask, the general recommendation is to get between seven and nine hours of sleep every night. Some sources will lean towards the bottom of that range, and others near the top. And some sources will deliberately tell you to get more than nine hours per night if you can. But here's the thing, there's a pretty big difference between 7 and 9 hours. If my calculations are correct, it's a difference of not one, but TWO hours time (or 120 minutes for you math whizzes). I don't know about you, but I really REALLY value my time and for me personally, two hours is a lot of time – especially if we're talking two hours every single day. That's 730 hours a year (gulp).
So, which is it: 7 hours a night or 9 hours a night? Or perhaps a better way of asking that question is this: "is 9 hours a night really that much better than 7 hours a night? Couldn't we just squeak by with 7 good hours?"

Well, you could probably spend the next 7-9 hours researching and STILL not find the answer you're looking for. You could read study after study, all of which will offer unique conclusions and different, interesting data points. Asking friends and family probably won't help you either since everyone seems to have a different opinion on this one. Plus, everyone has at least one acquaintance (e.g. "old Uncle Henry") who thrives on a mere 3-5 hours per night and does just fine. I know at least a half dozen Uncle Henries myself.
But there's just gotta be an answer. Surely, someone has figured this out. With so many millions – even billions – of dollars being invested into research over the past several decades, surely someone has cracked the code and has a fairly definitive conclusion on exactly how much sleepy time we need every night. I mean this is something that is so basic to human health, you'd think we should prioritize this, right?
But alas, I have yet to find such a source. Now, that doesn't mean all that research has been in vain. In fact, the research that has been done on sleep has illuminated a great many things about health, fitness, etc. – and we are better for it. However, yet again, we are greeted with the oh-so-familiar conclusion of "we need more research in this area."
Of course! Isn't that always what they say?
The Test To Figure Out Your Ideal Amount Of Sleep
Now, fortunately for you and I, there is simple test one can do to figure out exactly what the ideal, and thus, optimal amount of sleep is. The test is necessary because one of the things that the researchers have concluded is that sleep needs vary from person to person. It makes sense, too, because there can't possibly be a perfect amount of sleep that applies to everyone with so many different people who have different needs. That's why Uncle Henry can still party like it's the end of the world on 3 hours per night, and you feel like you got steamrolled by a freight train without your 9+ hours. So, maybe we've been asking the wrong questions all along.
Anyways, here's the test…
Next time you go to bed, don't set your alarm clock. Instead, get up when your body wakes you up naturally. Chances are, it will be just about the perfect amount of sleep. And that's all there is to it – really. You don't even need a white coat. Even a PhD is optional. You can thank me later! Oh, and if you can't sleep in tomorrow for whatever reason (work, school, etc.), then you can try it on the weekend, too – or any day for that matter. This test is unique since it works any day of the week.
In all seriousness, we tend to over-complicate things a bit too much in our modern, sophisticated culture, and the truth is that your body knows how much sleep it needs much better than any researcher, scientist, or guru ever will. So, please do yourself a favor by taking a break from all the information overload and just trust in your body's instincts.
Note: if you try this little experiment and you don't wake up for 16 hours, then don't fret. You probably don't really need to spend 2/3 of your day sleeping. It's much more likely that you're just chronically sleep-deprived and were playing catch-up from the last 10 years or so of lack of sleep. You'll normalize to a lower volume very soon – probably tomorrow.
Wrap-Up
So, now that you know how to figure out exactly how much sleep you need, what are you going to do about it?
Success and motivation speaker, Tony Robbins,  said "A real decision is measured by the fact that you've taken a new action. If there's no action, you haven't truly decided." He also said, "You see, in life, lots of people know what to do, but few people actually do what they know. Knowing is not enough! You must take action."
Don't you just hate it when someone tells you the truth?
If you found this article helpful, please share it with your friends and tweeps:

CST Coach, CST-KS
Health-First Fitness Coach
P.S. If you liked this post, then please signup for the newsletter, or follow me on Facebook or Twitter for daily updates and other interesting info.
P.P.S. Photo credit: http://www.flickr.com/photos/tambako/