Note: this free offer expires tomorrow at midnight (Thursday, June 9). Act quickly!

Wicked. No, not the type of wicked that implies evil and moral corruption, but rather the slang term we use way up here in New England. You see, we say wicked. A wicked lot. My apologies to people from Iowa.
It's synonymous with really, very, and hella. As in, this is a wicked cool training program. Or even, I feel wicked good recommending this to all of my readers. And did I mention it's not only wicked, but FREE?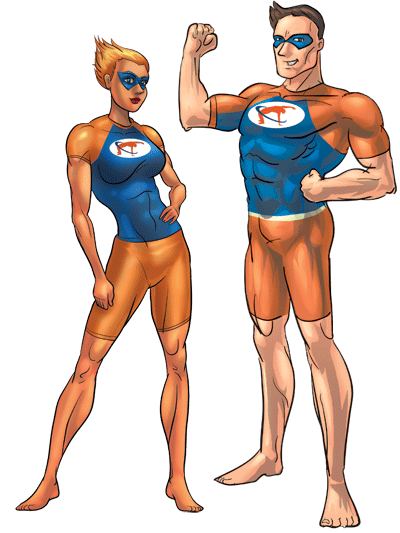 Seriously, I've been looking forward to announcing this to my readers since the creators first told me about it over six months ago. A couple of my coaches, Adam Steer and Ryan Murdock, fast becoming known as the "bodyweight training guys" online, have just released their 6-day body redesign program for free to the public. This is the launchpad for the rest of their Shapeshifter Program (catchy name, eh?), which I know you guys are going to just love. How do I know these things? Well, because I was graciously allowed to preview the full Shapeshifter Program in advance. And let me tell you guys, I'm very VERY impressed so far.
I've used and taught bodyweight training for years, and think it's one of the most versatile and valuable approaches for fitness training and strength and conditioning. I can tell you with no hesitation that whether you've never done bodyweight training in your life or have several years under your belt, you don't want to miss the upcoming Shapeshifter Program. Until tomorrow at midnight, you can get the complete 6 day Shapeshifter "Body Redesign" Launchpad Program for FREE. I can't believe they're not charging for this – it's that good.
Well, I guess I can. They want to show you how AWESOME the program is before they release the full product in a couple of weeks – and awesome it is.
Click the link below to get immediate free access to the 6-Day Body Redesign Program: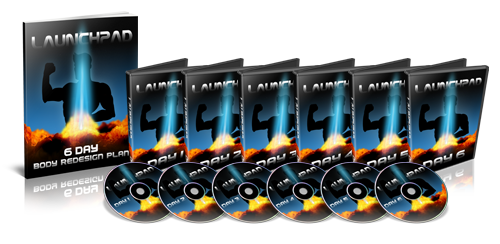 *The Shapeshifter Launchpad Program includes a detailed exercise manual, workout wall charts, several exercise instructional videos, and a handful of warmup and cooldown videos. Plus, there is daily coaching advice pertaining to nutrition and other lifestyle factors contribute to redesigning your body. Not only that, but you'll also receive daily video updates to help you burn fat, build muscle, and create a lean, strong body. Did I mention they hired an award-winning film crew and by the looks of it, professional Hollywood-quality actors? Adam and Ryan have clearly put a lot of time, thought, and money into this project, and it looks like it's going to absolutely rock!

This offer expires tomorrow (Thursday) at midnight, and after that it will be gone for good. Go and get this free program NOW – before it's too late! Believe me, you don't want to miss this.

I'm going to study the full Shapeshifter program over the next couple weeks and write up my complete and unbiased review in time for the official product launch. I can already tell there will a lot of great things to say, but you know me – I'm pretty honest when it comes to product reviews, and I'll make sure I cover the good, the bad, and the ugly. There may also be a special…ahem…incentive to purchase the full program through my referral link. Stay tuned!
If you found this article helpful, please share it with your friends and tweeps:

CST, CST-KS, NSCA-CPT
Health-First Fitness Coach
P.S. Don't miss out on the free Shapeshifter Body Redesign Program that expires tomorrow at midnight (Thursday, June 9). Get your free workout videos, exercise instructional manuals, and much more at the link below – before it's too late: