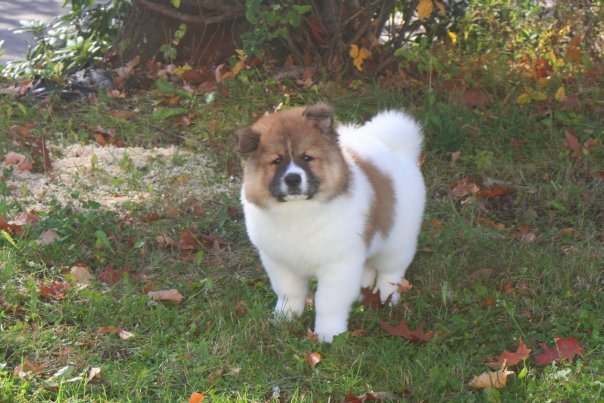 For this Friday, when I like to post something a little different or just for fun, I have someone very special to introduce to you. My wife and I got a puppy a couple weeks ago.
His name is Nakodo's Warrior's Friend 'Ronin.'
Ronin will be 12 weeks old this weekend.  He is a male purebred akita, and he's growing FAST.  He's gained 8 pounds since we picked him up two weeks ago.
Meet him in this video while I encourage you to get outdoors this weekend.
Getting Active Outside with John Sifferman


Some quick facts about Ronin:
he eats rocks when we're not paying attention to him outside
he's sedentary most of the day, but LOVES going outside to play for a few hours
it's difficult for people not to love Ronin – he is adorable, after all
he will probably grow to be 100-115+ pounds
he licks EVERYTHING – shoes, socks, feet, toys, walls, grass, rocks, wood, you name it!
Akitas are known for being excellent family dogs, always quite loyal to their pack.  They were originally bred in Japan for hunting and as house dogs.  Akitas are generally gentle with children, aggressive toward other dogs of the same sex, and excellent guard dogs.  They are not barkers, unless something is unusual – certainly not the yappy-type.  Akitas do not shed (and I can attest to this, we can't get fur off of him, even with a slicka brush!).  They blow their undercoat twice a year, though – making for a furry mess around the house.  Akitas are very people-oriented, but can also be independent – they will take charge if their human leaders don't.
We couldn't be happier with our new family member!
Your Question of the Day is: do you have any fun plans for the weekend?
To your health and success,

Fitness Professional and Wellness Warrior