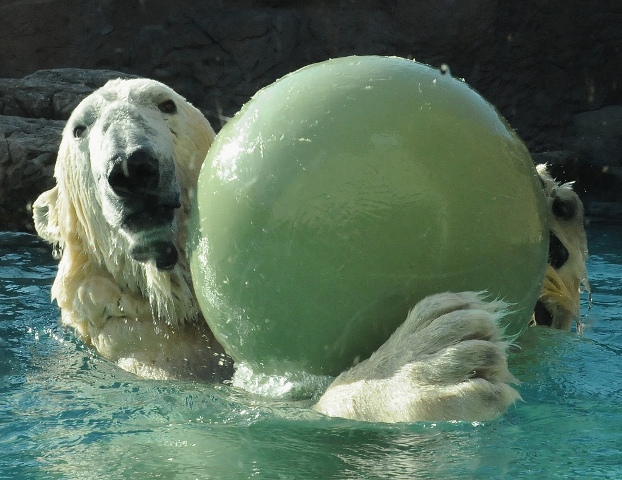 One of my favorite quotes is by historian, Arnold Toynbee:
"The supreme accomplishment is to blur the line between work and play."
Following up on last weeks article, The Fun Theory and Why It Will Never Last, I wanted to expand upon the advice offered at the end: love what you do, and practice it.
Maybe you're thinking…
Sure, that's easy for you to say. But I just don't love exercise. In fact, I can't stand exercising. I'd rather endure Chinese water torture than exercise for an hour three times a week.
Fair enough. No one's twisting your arm into an exercise program. Instead, I'm going to propose something else entirely – two things actually. In my mind, you have one of two choices that will help you decide if you'll reap the most out of a physical lifestyle:

1) Change your mindset towards exercise
It's common to perceive exercise in a negative light. It's hard work, usually uncomfortable, and seems like a sacrifice in order to get a reward.
Some people think of exercise in this way, and yet still commit to doing it day-in and day-out. It takes tremendous willpower, something that must come from within. It cannot be taught or implanted in someone else. Some people "just do it."
The simple truth is that you cannot motivate someone else to do something. Motivation lies within us, and we cannot change what motivates us into action. But you can still override your motivation and take action anyways. So, even if you hate exercising, you can still tuck your chin in, grit your teeth, and commit to exercising regularly if you have the willpower to do so.
But that's not really motivating advice at all, is it? It works for some people, it's true. And some people live their lives perfectly content with the fact that it takes tremendous sacrifice to get rewarded. But this is not the only way. Oh, no no no NO!
Pure, mechanical willpower works for some, but it's entirely different to will yourself through sacrifice than it is to sacrifice willingly.
Willpower vs Willingness
This is the first choice that I'm proposing: adopt a mindset of willingness rather than willpower. Again, this may not be for everyone, which is why there is another proposal below. However, if you change your mindset, and start focusing on all the positives of exercise, you may find that you would willingly practice it. And there are so many positives for regular exercise, it would be quite a task to list them all (and I mean quite a task, probably an entire volume of encyclopedias).
The problem is not a lack of information regarding all of the health benefits of exercise, or even a lack of knowledge for that matter, because it's common sense that exercise is good for our health. The problem is a lack of experience. Almost everyone who practices some form of an exercise program for at least 2 weeks reports specific, measurable health benefits that occur during that time. Sometimes it happens in even less time. And when I say "health benefits," I'm not just talking about superfluous things like improved blood test numbers, lowered risk of heart disease (and practically every other disease), or more comfortable bowel movements. Those things are boring and certainly not a strong incentive to exercise! (At least, not for me. It might be different for you.)
When I say health benefits, I'm talking about people who actually start feeling better. Things like: feeling less tired throughout the day, sleeping better, having noticeably more energy, not getting winded after going up the stairs, experiencing less joint pain or back pain. In a sense, these aren't health benefits, they're LIFE BENEFITS, and this small sampling is only the beginning. And the best news is that they can be yours if you adopt the mindset of willingness to exercise regularly.
Turn negative thinking on it's head and adopt a mindset of willingness to exercise because it's one of the best decisions you could ever make. But if that doesn't work for you, then there's another viable option…
(Food For Thought: how can you know it won't work for you if you haven't tried it?)
2) Never exercise a day of your life again
OK, it's official, Sifferman just went off the deep end. What on Earth would make a fitness professional, someone who teaches exercise for a living, offer the advice to never exercise again?
It's simple really. If you hate exercising, if you cannot force yourself to exercise with sheer willpower, and if you cannot change your mindset to willingly adopt an exercise program, then your only solution is to never exercise again.
Instead, I propose that you…
drum roll, please – dododododododododoodododododoodododododododododoodododo
go out and play.
…Say wha?
I said, go out and play.
Yes… but, we're talking about exercise…
Who says play cannot involve physicality? Who says play cannot involve vigorous physical movement. Who says play cannot involve cardiovascular, strength or athletic challenge?
…ah, I see, it looks like play can be exercise in disguise.
Precisely! Watson, you've done it again! You've solved the mystery. When we play, we often get great exercise as a complementary side-effect. They often go hand-in-hand.
It's so simple, I almost feel dumb writing this. But then I remember that this was advice I once needed to hear (actually, dozens of times). It was a classic case of, "I know, I know, playing is a great idea, now tell me something I don't know."
But it wasn't until I practiced this, and ultimately internalized this truth that I came to understand the power that play has in our lives.
If you miss this all-important concept, you'll miss out on so much enjoyment and satisfaction out of physical living. It's another one of those secrets that's looming right before our eyes, if we would only just accept it, and more importantly, practice it.
So, I've just given you 2 suggestions to help you love what you do:
1) Turn negative thinking on its head and adopt a mindset of willingness to exercise
2) Disguise exercise and go play
I should probably add a third…
3) Don't read this and forget it, and don't be lazy. Take action on what you've just heard. It's too easy to read some good advice and stuff it in the back of our memory, never to think about it again. Be proactive.
"Choose a job you love, and you will never have to work a day in your life." – Confucius
And with that said, here's a list of 100 things you can do today that will involve exercise in disguise, some moreso than others…
Archery
Airsoft bb wars
Backpacking
Badminton
Ballet
Baseball
Basketball
BMX riding
Bowling
Boxing
Canoeing
Capture the flag
Circular Strength Training
Clubbell sport
Cycling
Dance Dance Revolution on Xbox
Dancing
Dodgeball
Dog walking
Field hockey
Fly fishing
Football
Frisbee
Golf
Grappling
Gymnastics
Handball
Hide and seek
Hiking
Hockey
Horseback riding
Horseshoes
Hula hooping
Hunting
Ice Skating
Indoor wall climbing
Jogging
Juggling
Jumping rope
Kayaking
Kettlebell sport
Kickball
Kickboxing
Laser tag
Leapfrog
Martial arts
Mountain biking
MovNat
Paintball
Ping-Pong
Playground obstacle courses
Playing catch
Pogo sticking
Potato sack racing
Racquetball
Red Rover
Rock Climbing
Roller Blading
Roller Skating
Rowing
Running
Sailing
Sardines
Scuba diving
Skateboarding
Skiing
Skipping
Skipping stones
Sledding
Snorkeling
Snowboarding
Soccer
Softball
Snowshoeing
Squash
Steal the bacon
Surfing
Swimming
Taekwondo
Tag
Tennis
Throwing sports
Track and Field
Trampoline
Treadmill
Tug-of-war
Twister board game
Ultimate frisbee
Unicycling
Volleyball
Walking
Water-skiing
Weightlifting
Wheelbarrow race
Wiffle ball
Wii sports games
Windsurfing
Wrestling
X-country skiing
Yoga
"We are what we repeatedly do. Excellence, then, is not an act, but a habit." – Aristotle
Related Posts:
Why Play is Vital No Matter What Your Age
John's #1 Secret for Compliance to Your Exercise Program
John interviews the Play Master, Frank Forencich

To your health and success,

CST, CST-KS, NSCA-CPT
Fitness Professional
Image attribution: