Learn How To Leverage Bodyweight Training To Burn Fat And Get Lean At Home In This Insightful Interview With The Bodyweight Coaches, Adam Steer And Ryan Murdock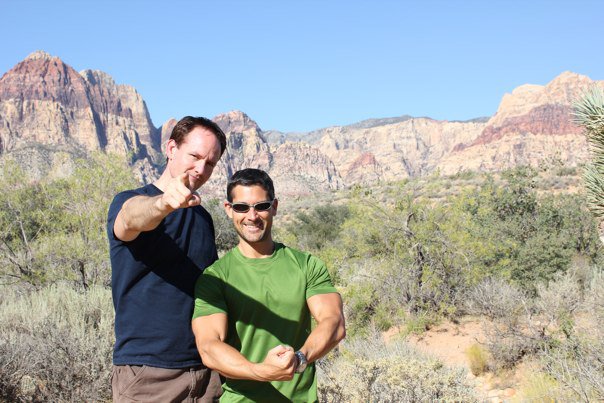 Note: make sure you check out both the Giveaway details and the Special Offer listed below the interview. All you have to do is leave a comment for a chance to win a copy of Adam & Ryan's complete Bodyweight Burn program.
Yesterday, I had the opportunity to interview Adam Steer and Ryan Murdock, who are known around these parts as the "Bodyweight Coaches." I've known these fellas for awhile now, and have actually interviewed them both separately in the past (Adam's interviews are here and here, and Ryan's is here). But it's been a few years, and truth be told, I've been meaning to get both of them on the phone for awhile now.
You see, these days, Adam and Ryan have been collaborating on a variety of projects in the bodyweight training realm. And given that a lot of you are interested in both bodyweight training and fat loss, I thought it would be good to get both of them on the phone to talk training for a bit. More specifically, to talk bodyweight training for home fitness and fat loss. And that's just what we did. I sent them a list of questions, got on Skype, and we talked for over an hour to give you some ideas on how to leverage bodyweight training combined with some key nutrition and lifestyle strategies to help you burn fat and get lean at home.
There's some really good info, a few key insights (aka golden nuggets), and tons of ideas to help you in your efforts to create a healthier, stronger, leaner you – right from home. Plus, perhaps most valuable of all, is some good ol' fashioned perspective (aka a reality check). So, if that's something that would interest you, have a listen!

---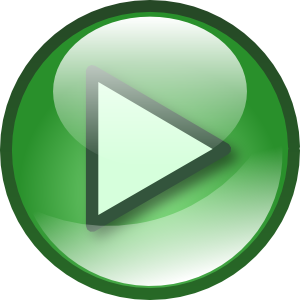 *Mp3 audio file, approximate length is 67 minutes
---
The Bodyweight Burn Giveaway
First things first, Adam agreed to let me give away one copy of the Bodyweight Burn program to one lucky person here on Physical Living. So, here's what we're going to do. Anyone and everyone who leaves a comment on this page will be entered in a random prize drawing, which will expire on Monday, May 27th at midnight EST. After all the entries are in, I will select one winner at random who will be given access to the complete Bodyweight Burn program – including all special bonuses – free of charge.
So, all you have to do is leave a comment below to be entered into the giveaway. You could tell us what you learned from the interview, or what you're going to implement, or ask a question about bodyweight training or fat loss at home. Just leave a comment, and you'll be entered. I know. I'm making this too easy.
Special Offer (Time-Sensitive)
Now, onto the special offer that we mentioned in the interview…
From now until Monday, May 27th, 2013 at midnight PST, if you order Adam & Ryan's Bodyweight Burn Program, you can get it at a significant discount and with some special bonuses. Just between you and me, I've seen it being sold for $67 and $97 since its debut last year, but for the next few days, they're offering it for only $37. And if my math is right, that's somewhere between 45-62% off the regular price no matter how you measure it.
So, if Bodyweight Burn sounds like the type of thing you might be interested in, and you're on the fence about whether you should invest in it at some point, then I'd encourage you to make up your mind fast! And hey, if it's just not for you, then you can just ask for your money back (within 60 days of purchase).
You can learn more about it at the official website here:

Note: for the next few days, Adam & Ryan are offering their Bodyweight Burn program at a mega discount! If you order by Monday, May 27 at midnight EST, you can get the whole program for only $37. They will also include a copy of their Bodyweight Burn 10-in-12 Diet with your purchase, which is not normally available. So, you'll get the whole kit-and-kaboodle for practically half off, plus a special bonus, AND…

Just because I like ya so much… If you decide to invest in Bodyweight Burn (at any point in the future – even after this promo expires), I will send you some super-secret interview footage that I nabbed from Ryan to help you get the most out of your time with Bodyweight Burn – just as my way of saying thanks for supporting my website. Just email me a copy of your receipt to physical [dot] living [at] gmail [dot] com, and I'll reply with your gift.
Wrap Up
I want to thank Adam and Ryan again for taking the time to do this interview. It was a pleasure to talk training for a bit, and I'd love to do it again sometime. Thanks, guys!
If you found this article helpful, please share it with your friends and tweeps:

CST Coach, CST-KS
Health-First Fitness Coach
P.S. If you liked this post, then please signup for the newsletter, or follow me on Facebook or Twitter for daily updates and other interesting info.