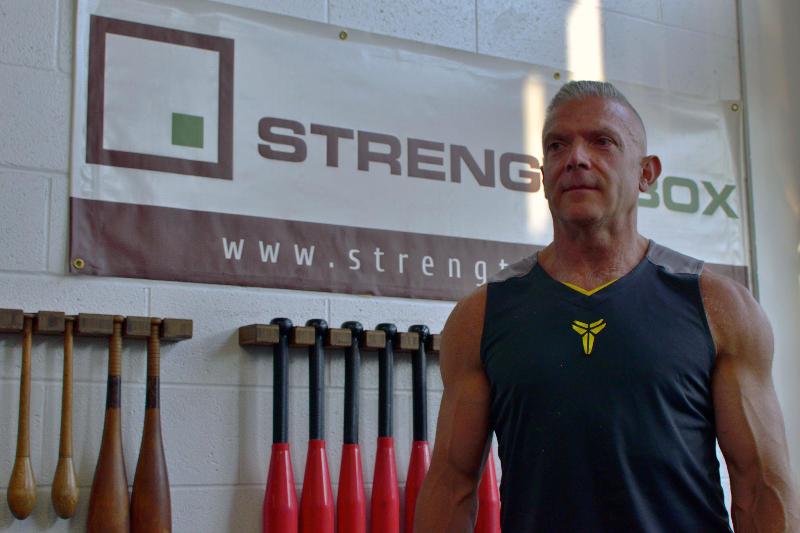 Note: If you haven't read part 1 of my interview with Greg Carver, make sure you check that out first.
In the first installment of this interview with Greg Carver, I learned a lot about his background and his unique approach to fitness, which has helped him get into the best shape of his life in his late fifties. And in today's interview, we go a little bit deeper into the nuts and bolts of what Greg did to heal himself from a lifetime of health challenges, what he does now to stay in excellent shape, and how he helps his clients do the same (i.e. mostly aged 40+).
So, if you enjoyed part 1 of Greg's interview, you'll love this one, too!
Interview with Greg Carver
Here are some of the topics we discussed during Greg's interview…
How Greg overcame decades of serious health troubles in just 60 days by taking a chance, changing his diet, and supplementing wisely
Greg's transition from traditional gym training to unconventional fitness methods
Greg's multi-faceted approach to joint mobility training, why you need it, and how to benefit the most from it
How Greg programs barbell training and other heavy weightlifting for people who aren't bodybuilders or powerlifters
The difference between mobility and flexibility training and how to make the most of each
What Baby Boomers and Generation X needs to know about fitness
The value of natural movement training (e.g. MovNat), Greg's unique approach to it, and why he still does an "arm training day" once in awhile.
The most fundamental fitness and movement standards that everyone should be able to achieve, regardless of age
Why being uncomfortable might be one of the healthiest things you can do for yourself, and some practical ways to practice it in daily life.
And much more!
Enjoy!
Interview with Greg Carver – MP3 AUDIO FILE (63 minutes, 58 MB)
Wrap Up
I want to thank Greg again for taking the time to do this interview. It was a pleasure to finally get to speak with you and talk training, and I hope our paths cross sometime soon!
You can learn more about Greg and his work at his website: GREGCARVER.COM. And if you're local to Toronto, you can visit him at his StrengthBox gym (strengthbox.ca).
Note: If you liked this post, then please share it with your friends and signup for the newsletter, or follow me on Facebook or Twitter for daily updates and other interesting info.

Health-First Fitness Coach