QUESTION AND ANSWER:
Hi John,
I have been following TACFIT Commando, from the fence, for some time and have tried some of the exercises. They seem like a good fit for me and are quite challenging, and I think I am ready to purchase one program or the other (e.g TF Commando or the newer TF Warrior). I wondered if you would please comment on any differences. I am interested in some aspects of both programs. How are they different? My interest is for general fitness and martial arts. Appreciate whatever comments you can offer, and thanks for such extensive reviews.
Happy Holidays,
Mike
TACFIT Warrior VS TACFIT Commando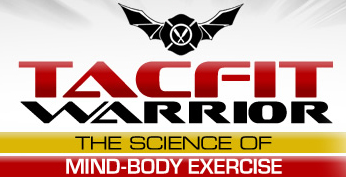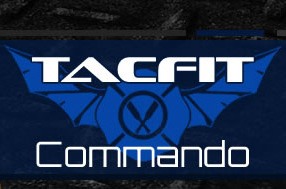 Hey Mike,
This is a great question and you're not the first to ask, so I'm posting my response here. First things first… Here is the official answer from Scott Sonnon himself:
Question: What is the difference between TACFIT Commando and TACFIT Warrior?

Answer: "Commando and Warrior are parallel in intent for physique and performance goals: the fat melting, muscle chiseling virtues are equal. Warrior adds a mental component not present in Commando, and as a result includes unique "cross-brain" exercises to train hard AND smart."
That's an accurate summary, but it's also pretty vague. Let's dive into the nitty-gritty details. First, the similarities…
Both TACFIT Commando (TC) and TACFIT Warrior (TW) have a lot in common. They're very similar programs when it comes to the actual physical work being performed. They're both bodyweight-only exercise programs that utilize the tabata protocol (high intensity interval training) to squeeze in a complete workout in about 30 minutes. They both have activity-specific joint mobility warmups and Prasara yoga cooldowns. They also both follow the 4×7, 28-day periodization model, although each has some alternate options for training schedules.
The actual product materials are also very similar. With your purchase you receive: ebook manuals, training calendars, instructional videos, the TAC-FOOD diet manual, and some other bonuses. In TW, you get a follow-along video for each workout. In TC, follow-along videos are only included in the deluxe edition (more expensive version). One nice addition to the TW product are worksheets that you can use to track your progress (also included are some printable wall charts to display each workout). But like I said, you're paying for very similar product features with either program – with two significant exceptions (in my opinion).
1) TACFIT Commando has 3X the amount of workouts than TACFIT Warrior (3 complete 28-day training cycles), but only 3 levels of movement sophistication (beginner, intermediate, advanced – aka recruit, grunt, commando). So, you're getting 3 times as many workouts, but not as much versatility in exercise selection. TACFIT Warrior, on the other hand has less total workouts (1 complete 28-day training cycle), but it comes with 5 different levels of movement sophistication. Technically, you could perform an entire 28-day cycle for each level of difficulty, making TC have 9 total cycles included and TW having 5 total cycles. Although, people already in good shape or having prior conditioning experience (especially in CST or TACFIT programs) will find the lower levels too easy, which is why I might steer you to TACFIT Commando first (if this is your situation).
2) Both TC and TW are plug and play. You just follow the program. But one thing that TW includes that TC does not is a mental component built right into the videos and manuals (some bonuses are also included for teaching the mental side of training). The mental aspect of TW is a huge component, and makes this product quite unique from TC. This should definitely factor into your purchasing decision. You can learn more about the mental component in my TACFIT Warrior Review.
One last note: there is some overlap between each program. For example, while each workout is unique, many of the exercises are included in both programs (of course, some exercises are unique to each program, too). Also, there is some overlap in the TC and TW manuals – particularly in regard to how to apply the programs and in explaining the Circular Strength Training System behind them.
Summary
TC and TW are both very similar programs when it comes to the actual workouts you'll be doing. Although, there are some key differences. TC has more total workout materials, and TW is a more holistic program with the inclusion of the mental component and some other new features. Both are excellent stand-alone products in-and-of-themselves, but certainly one of them will be more suitable for your situation.
If you were ONLY pursuing better health and fitness, then I would probably recommend TACFIT Commando right off the bat. However, you also mentioned martial art, which makes me wonder if you might be interested in the mental side of things, as many martial artists are. In the end, it's really up to you – I can't possibly make the decision for you. They're both excellent programs and I'm sure you would get a lot of use out of either of them. I hope this clears up the confusion and offers you the help you needed to make the decision.
More Information About TACFIT Warrior
Click here to order TACFIT Warrior
Click here to read the TACFIT Warrior Review
Click here to see two different TACFIT Warrior Workouts
More Information About TACFIT Commando
Click here to order TACFIT Commando
Click here to read the TACFIT Commando Review
Click here to visit the official TACFIT Commando FAQ
Click here to see a TACFIT Commando Workout
For those who have experience with one or both programs, what do you think of the products, and what advice would you give to Mike? And of course, if you have any more questions, please let me know in the comments.
If you found this article helpful, please share it with your friends and tweeps:

CST, CST-KS, NSCA-CPT
Fitness Professional