It's hard to believe, but another year has come and gone. And so, I took some time to sift through all of the posts from this year to find the best of the best – just in case you missed some of them or would like to reread a couple. It's far too easy for a good post to slip into the archives, never to be seen again. And I wanted to make sure I dug up the best ones just for you.
So, almost all of the posts that made this list were popular features this year, and a few are on there just because I happened to like them enough to list them as an honorable mention. So, grab a cup of strong coffee, or whatever your vice is, and cozy up for some good reading. Enjoy!
15 Lessons I've Learned From 15+ Years of Fitness About What Really MATTERS (Do This Stuff to Succeed)
No More Sugar-Coating The Truth
5 Fitness Hacks to Help You Get Fit While Brushing Your Teeth – They say you can get fit while brushing your teeth. And I say they're full of it. But you can squeeze in a little physical activity while you brush your teeth for a little extra health & fitness benefit each and every day. You do brush your teeth daily, right?
5 Easy Ways to Accelerate Aging and Reduce Your Expected Lifespan – GUARANTEED! – Discover The 5 Easiest Strategies To Systematically Destroy Your Health, Decrease Your Quality Of Life, Inhibit Your Daily Performance, And Dramatically Decrease The Risk Of Living a Long Healthy Life
How to Hot-Wire Your Nervous System For Instantly Better Strength and Conditioning Performance – A Simple Exercise Strategy You Can Use For Immediate Performance Enhancement That Can Be Done In One Minute Or Less
How to Prevent Overtraining, Avoid Injuries, and Still Crush Your Workouts
The Massive Public Health Problem That Nobody Is Talking About
The 7 Crucial Elements Of A Balanced Physical Training Regime – A Simple 7-Step Blueprint To Maximize Your Health, Fitness, and Quality Of Life By Pursuing Excellence In Your Physical Training Regime In A Systematic And Holistic Manner
Why Certain People Are Hard-Wired to Hate Exercise (and what to do about it) – Discover The So-Called Physiological Reasons Why Some People Are Hard-Wired To Hate Exercise And Learn The Simple, Rarely-Acknowledged Solution To Overcome This Predicament
40 Real Life Ways To Lose 2 Pounds Per Day – Give Me Your Weight in Pounds and a Calculator and I'll Give You at Least 40 Different Ways to Burn 7000 Calories in One Fell Swoop
TACFIT 26 Review – This is one of the top fitness program releases of the year. Scott Sonnon's new-and-improved TACFIT 26 program is a comprehensive, plug-and-play tactical fitness program that will help you develop a high standard of fitness by burning stubborn fat, building functional muscle, injury-proofing your body, and improving your conditioning level using a variety of movement-based exercise and conditioning skills via several unique training protocols that were specifically created to address the tactical needs of various service personnel and military operators.
Note: and don't miss the TACFIT 26 Qual Workout Video.
TACFIT Clubbells Review – I updated my clubbell review page with a new video all about the TACFIT clubbells. Oh, and you can see some footage of me dropping one in my living room, too. The short version: don't buy 'em!
Practical Fitness Gift Ideas For 2013 (Holiday Gift Guide) – Over 25 fitness-themed gift ideas for you or that special someone this holiday season.
Finally, A Logical Explanation For Why 50-75% Of Runners Get Injured + The 7 Building Blocks of Becoming a Strong, Resilient Runner
3 Exercises In 5 Minutes: No More Knee Pain When Running – How Joe The Runner Eliminated His Knee Pain Using 3 Exercises He Learned During A 5 Minute Consultation With A Health-First Fitness Coach
How To Supercharge Your Long Distance Runs With The NEW Anti-Comfort Zone Paradigm – Reignite the Fire in Your Running Program With This 7-Phase Running Formula to Maximize Your Performance And The Benefits You Receive From Your Runs
Interview With The Legendary Strength Coach Dan John – Build World Class Strength With These Expert Tips From Dan John
Interview with Coaches Steer & Murdock About Bodyweight Burn – Learn How To Leverage Bodyweight Training To Burn Fat And Get Lean At Home In This Insightful Interview With The Bodyweight Coaches, Adam Steer And Ryan Murdock
Interview with Chris Highcock about Fitness, Strength, and Becoming HillFit – A Candid Discussion About Fitness for Hiking, Backpacking, and Hillwalking With One of the Most Down-to-Earth Fitness Authors on the Net
Interview with Steven Proto about his Guinness World Record for the Heaviest Weighted Pull-up
The One Thing I Did in 2012 That's Going to Make YOUR 2013 Awesome
One Simple Mindset Hack That Keeps Me Going When I Feel Like Quitting
How Fitness Professionals Stay Motivated To Train (Hint: We Don't!)
Final Words
Whether this is your first visit here, or you're a long-time reader, thank you for your support. It keeps me going! And I wish you the very best as we head into a new year.
Here goes nothin'!
If you found this article helpful, please share it with your friends and tweeps:

Health-First Fitness Coach
P.S. If you liked this post, then please signup for the newsletter, or follow me on Facebook or Twitter for daily updates and other interesting info.
Note: You can also check out last year's installment of The Best Posts of 2012 for some more good'uns, too.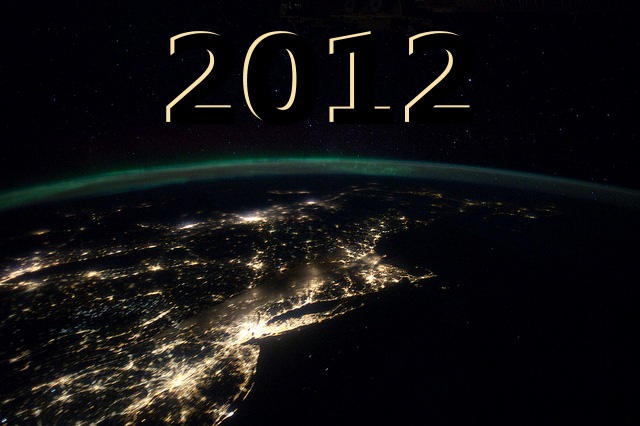 Photo credit – Mountain (http://www.flickr.com/photos/doug88888/), Earth (http://www.flickr.com/photos/nasamarshall/).