Introducing the Examine.com Supplement Stack Guides: The Definitive Answer to the Question "What Supplements Should I Take For…?"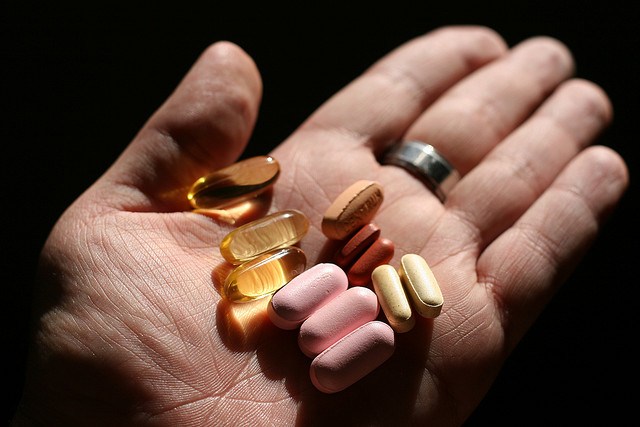 "What supplements should I take for _____?"
Fat Loss
Muscle Gain & Exercise Performance
Heart Health
Testosterone Enhancement
Mood and Depression
Sleep Quality
Insulin Sensitivity
Libido and Sexual Enhancement
Allergies and Immunity
Joint Health
That's one question that I get all the time, and am almost never able to answer because it's an extremely complicated subject. And I'm not exactly a nutritionist or dietician either! But today, I'm going to give you a definitive answer from the people who know. Because the truth is, most of the time when it comes to supplements, I just don't know. But fortunately, the people at Examine.com do. And the good news is that not only do they know the facts on supplements (check up on their 33,000 references to scientific papers for proof), but they're also legit. You see, most of the "good guys" in our industry trust Examine.com, and it's not just because of their amazing work in the research realm, but it's because they don't sell any supplements themselves. They're the only unbiased supplement research organization that I know of.
note: if you'd like to learn more about the crew behind Examine.com and how they're the premier evidence-based, supplement research organization, then check out my interview with one of the founder's here: Never Waste a Dime on Supplements Again.
And today, I want to talk to you about the new Examine.com Supplement Stack Guides, which are arguably the simplest and easiest resources for getting started with any kind of supplementation plan or refining your current plan for better results.

What are the Examine.com Supplement Stack Guides?
The Stack Guides answer the question "what supplements should I take for _____?" Insert your health condition or fitness goal, and within minutes, you'll know what to take, when to take it, and at what dosage, among other things. You see, the Examine.com Stack Guides are user-friendly, step-by-step, action-oriented guides that simplify the process of choosing appropriate supplements for your unique needs and goals. They not only eliminate the frustration and confusion that comes with supplement research, but they also give you research-based recommendations for which supplements to take. In other words, they tell you exactly what to do.
On top of that, these guides also take into consideration some of your personal needs (if the research supports it) because when it comes to supplements, and nutrition in general, the context always matters. What may work for one person could be totally ineffective or even dangerous for another. Are you at risk of heart disease or diabetes? Are you pregnant or nursing? Or, are you taking any medication or supplements already? Your unique circumstances will largely influence what kind of supplements you should consider taking, and these Stack Guides will direct you through the process of deciding which supplements would be safe and effective for you. Plus, they not only cover the proven options, but also the unproven and even dangerous options that are on the market.
Each guide concludes with a step-by-step plan to integrate the proper supplements into your diet. There are even specific dosage recommendations (with some disclaimers and qualifiers, of course). They also tell you if and when you should combine certain supplements for better results, which is a topic that gets extremely complex – even for the guys in white coats. But again, its all evidence-based.
Now, I only took a peek inside a handful of the supplement Stack Guides (i.e., the joint health, fat loss, cardiovascular and heart health, liver health, and the libido and sexual enhancement guides – hold the jokes, please) to get an idea of what's inside and how they're structured. And I found that they were so well done that I'd be more than comfortable recommending these to a friend.
And did I mention that the good folks at Examine.com don't sell any supplements themselves? They are truly independent and unbiased, which is an almost non-existent quality for a business in the supplement industry.
Click Here to learn more about the Examine.com Stack Guides.
How I Approach Supplementation
Now, when it comes to supplements, personally, I'm a minimalist. I'd rather get my nutrition from natural and whole food sources the vast majority of the time. But I do take supplements, too. For example, when my blood tests came back a little low on Vitamin D, which is pretty common up here in New England during winter, I started taking Vitamin D gel-caps per my doc's recommendations. But I'm not one of those people who has to get a second mortgage just to afford my powders and pills, if you know what I mean.
The way I see it, supplements are a great way to supplement deficiencies in your diet, not substitute things that are missing from your diet. So, don't think that you can start taking a pile of pills each morning and never have to eat a vegetable again. It doesn't work like that. And in reality, supplementation is really a small piece of the overall picture when it comes to the pursuit of health and fitness goals. Of all the things you can consciously control, they might be the last 1-5% of things you can do that will help you with your goals. So, they're not going to make or break your success in-and-of-themselves. But they absolutely can help.
But here's the thing. Most of the time, people ask for supplement advice without getting the basics in place first. For example, maybe they have a fat loss goal and ask me whether they should be supplementing with _____. Then I find out that they usually don't eat breakfast, have no idea how many calories they're eating, haven't given a thought to balancing their macro-nutrients, among other things. And they're wondering if they should be taking 335mg of Ephedra twice a day!
"If you didn't eat breakfast this morning, don't ask me anything else about nutrition." Dan John
So, who are the Examine.com Supplement Stack Guides best-suited for?
Honestly, I'd be completely comfortable recommending the Examine.com Supplement Stack Guides to practically anyone even remotely interested in their health, fitness, and well-being – and particularly people who are already taking supplements or who would benefit from it. But more specifically, who would really dig this type of thing?
Well, if you're already taking any supplements, and spend money on them regularly, then I think this is a no-brainer. The info inside these guides could save you a lot of money down the road and would likely be a good investment for that reason alone. But furthermore, if you have a health condition or fitness goal that would benefit from some supplementation (fat loss, muscle gain, pain relief, performance enhancement, etc.), and you want a simple and straightforward guide that is independent, unbiased, and research/evidence-based, but that is also written for the layperson, then I think you'd really dig the Examine.com Supplement Stack Guides.
The Bottom Line
These Supplement Stack Guides simplify an extremely complicated subject into a step-by-step blueprint for the layperson (no PhD required). Basically, if you have a health condition or a fitness goal, and you want to know what supplements to take and which supplements work together, without spending more than a few minutes researching, then this is exactly what you need. It's a very actionable guide – about as straightforward as it gets – and it comes from a trusted source. Plus, you'll get updates to the guides for life. What more can you ask for?
As Examine.com founder, Sol Orwell, once told me, "Supplementation is not magic. But it can be a very powerful tool to have with you." And if you're going to use that tool, you might as well do it right.
So, check out the Examine.com Supplement Stack Guides at the official website here: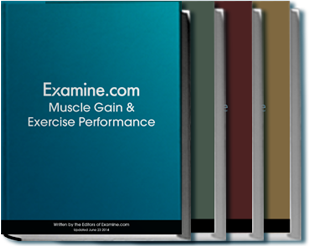 Note: this is on sale at an introductory price until Saturday at midnight. Get it at the discounted price while you still can!
This is great because now, whenever someone sends me a question about "which supplement should I take for _____?" I'm just going to send them here. Well done, Examine.com!
If you found this article helpful, please share it with your friends:

Health-First Fitness Coach
P.S. If you liked this post, then please signup for the newsletter, or follow me on Facebook or Twitter for daily updates and other interesting info.